One of the hallmarks of the crypto space is all the projects and technology that continue to come on the scene.
If you are an investor with some money you want to put somewhere that has huge growth potential, then this space may be for you.
You do some research…
Decide if there is a crypto project out there that you believe in; you believe has great long term potential…
Then, "put your money where your mouth is" and invest in the coin or token related to that project.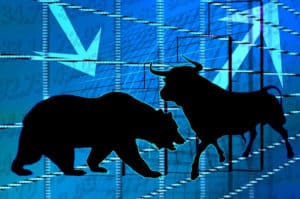 Investing in the cryptocurrency market in this manner can be profitable, especially during a bull run .
But, when the bears come to play, like they have pretty much for the entirety of 2018, it is heartbreaking to see your portfolio go down in value.
When this happens, you can utilize different strategies to survive and ultimately thrive during this type of market…
You can sell as high as possible…
Then hold the money until the project you're interested in gets to a much lower price and the take your money and buy in at a lower price, thus bettering your position without adding any additional capital…
or…
You can choose to hold your coins and dollar cost average down and increase your overall total holdings.
But… this is actually not the focus of this article…and obviously… THIS IS NOT FINANCIAL ADVICE
However, the reason that I decided to speak about this now, is because Celsius is one of those projects that I believe not only has long term potential, but it can also provide cryptocurrency holders passive income … and as a bonus… it currently has a working product.
Learn more about passive income here.
Celsius Network – Passive Income

As we just mentioned, we are highlighting Celsius Network because it checks a few of our boxes we want when we are looking at crypto projects we may want to invest in…
So what are those boxes?
Well, as you know, this website supports information about our journey in the crypto space.
So far during this journey, we have decided to use a few different things to increase our cryptocurrency holdings.
Some of the things we are currently doing includes straight out investing, mining, trading and staking.
Moreover, we are currently attempting to expand passive income options within the space.
Celsius is one of the projects that provide an opportunity to accomplish this.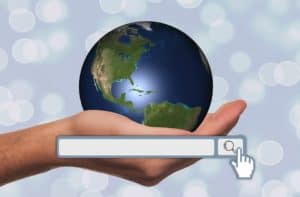 Frankly, we also believe that we are not alone in this quest.
Many other people in the space are undoubtedly looking for similar opportunities.
So, it only made sense to start here.
We want to offer people who may be holding some coins, which given the current bear market (as of the writing of this article) may just be sitting in a wallet, losing value… this is a chance to put those coins to "work."
To this end… the team behind VoIP have developed the Celsius Network and proudly put this project out into the cryptocurrency space.
What is the Celsius Network?
In a nutshell, Celsius network is a blockchain platform that provides you a new way to earn, borrow and pay money on the blockchain.
It is meant to be the one-stop "banking" solution to "unbank yourself" by using cryptocurrencies on a regular basis.
So far any decentralized platforms that have attempted to do this have made the user convert their cryptocurrency (Bitcoin, Ethereum, etc) into the native tokens used by the platform in order to store and function within it.
Celsius network is more user-friendly in this regard.
There are no complicated conversions required for you to start using the platform.   All you need is the cryptocurrency you already own.
To get started with Celsius you just need to register.
The registration process is straight forward.
Just complete your KYC (Know Your Customer) and deposit cryptocurrency into your Celsius wallet.
As of the writing of this article, the wallet currently supports nine different cryptocurrencies.
The interest rate paid varies depending on the specific cryptocurrency you have in the wallet.
Celsius Wallet Features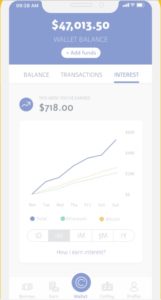 Celsius wallet has both standard and unique features.
Standard features include the ability to send and receive cryptocurrency and if you own a business, they can help with that as well.
Celsius is only available for your mobile device.
You can download for Android here
You can download for Apple iOS here
Unique features of Celsius include CelPay™, apply for a fiat loan and earn interest for holding your crypto.
Celsius Network – CelPay™
CelPay™ is a trademarked feature of Celsius which allows you to send money to anyone, anywhere for free.
The hope of Celsius Network is that this feature will help to bring about mass adoption of the use of cryptocurrency.
Their goal: to bring 100 million new users into the crypto space.
Celsius Network – Individual/Business Loans
Applying for a loan can't get much easier…
You simply log into your Celsius wallet and click on the apply button.
You can use your cryptocurrency as collateral and get a low APR.
By utilizing your cryptocurrency as collateral not only do you get the lowest APR, but there is no need for credit checks because the loan is backed.
Loan terms are 1 year and there's no penalty for early repayment.
Celsius Network – Collect Interest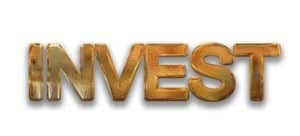 Generally speaking, there are no cryptocurrencies out there which pay you interest for just holding on to them.
The only coins that come close to that concept are staking coins.
Proof-of-Stake is a consensus algorithm which allows the holder of the coin to place his coins in a wallet, leave the wallet open and they gain a share of the fees for letting their wallet validate blockchain transactions.
You can read more about Proof-of-Stake (PoS) here.
Celsius wallet derives fees from the interest in receives on money that is loaned to people.
These loans are backed by the cryptocurrencies stored in Celsius wallets and a portion of these fees are paid as interest to the holders.
Interest payments are made to holders on a weekly basis.
Celsius Token (CEL)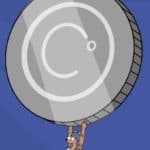 The Celsius Network has an in-house token called the Celsius token(CEL).
This is a utility token that is based on the ERC20 protocol of the Ethereum blockchain.
The CEL token utilizes Proof-of-Stake to redistribute the interest paid from loans to the users who have staked their coins.
This simple system keeps the CEL ecosystem operating.
Securing Your Deposits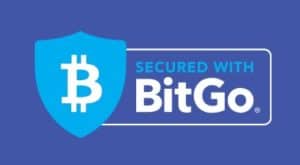 So, at this point you might be wondering…
"If I deposit my cryptos in my wallet and they are used to collateralize loans to others, what happens if someone defaults?"
"Can I lose my money?"
These are great questions!
Celsius Network secures depositor's cryptocurrencies with BitGo.
BitGo is currently the largest security, compliance and custodial solutions company for blockchain based digital assets.
The Celsius Network Team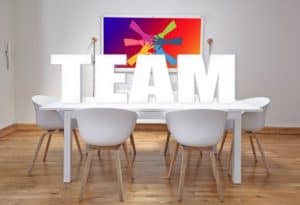 Knowing who is behind any business you plan on investing in is always a good idea.
Honestly, this is especially true in the cryptocurrency space.
After all of the scam projects and platforms that plagued the space throughout 2017 , doing as much research as possible, not only into the project and the concept behind it, but also delving into the team that supports it is critical.
So let's take a look at the team…
Alex Mashinsky
The project is spear headed by Alex Mashinsky who is known for being one of the inventors of the VOIP technologies. Alex has 35 patents to his name with some dating all the way back to 1994.
Alex is a successful serial entrepreneur. After revolutionizing the communication sector, he has turned his eyes towards revolutionizing the financial sector as well.
He is currently working on what has been dubbed MOIP (Money over Internet Protocol). At the center of this is the Celsius Network.
S. Daniel Leon
S. Daniel Leon is the founding president and the COO of the Celsius Network. He is a business and social entrepreneur who has proven himself a success at helping new start-ups.
Nuke Goldstein
Nuke Goldstein is the CTO.
He has previously worked in the fields of AI, IoT and blockchain. Prior to joining the Celsius, he had designed a blockchain based credit system. Undoubtedly, his skills are going to play a very vital role in the development of the Celsius Network.
Liz Rabban
Liz Rabban is the VP of Global Development. All the great exposure that this project has been getting is due to the efforts put in by her.
This is the tip of the iceberg.
If you want to learn about the rest of the Celsius Network Team, click here.
The Celsius Network Bottom Line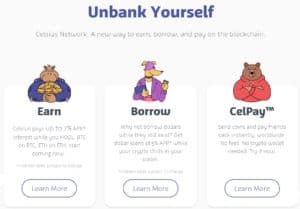 OK… let's bring everything together…
Celsius wallet is a mobile-only wallet platform that is available for both the android as well as iOS platforms.  With a straightforward registration process, you'll be able to use your wallet shortly after you download it.
The user-friendly interface allows you to quickly and easily deposit and withdraw your cryptos whenever you need to.
Celsius provides users with major banking features all from the convenience of your mobile device.
There is passive income potential by earning interest for cryptocurrencies deposited into your account.
Apply for a loan from within the app.  Deposit your crypto as collateral and enjoys low interest rates and no credit checks.
And let's not forget, we can help Celsius meet their goal of bringing 100 million new users into the cryptocurrency space, thus helping to bring about mass adoption by simply telling everyone about the Celsius wallet.
Think you want to "Unbank Yourself" with the Celsius Wallet?
You can download it here.