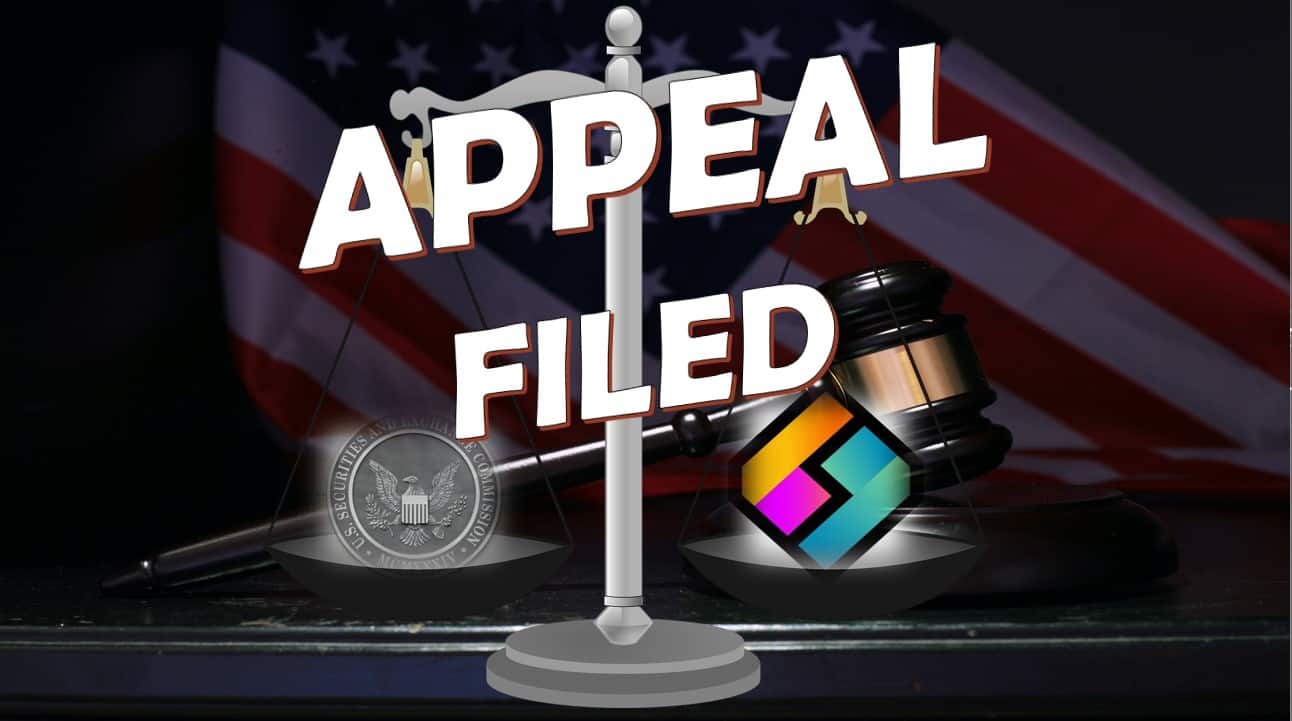 LBRY vs SEC: The Fight Continues
LBRY, a blockchain based, censorship resistant, network for file and video sharing, seems to be deviating from its previous intention to cease operations after being ruled as a security. Instead, it has chosen to contest a ruling made by a federal judge in July, which was in favor of the Securities and Exchange Commission.
On the 7th of September, LBRY lodged an appeal notice with the United States Court of Appeals for the First Circuit. The purpose of this appeal is to challenge the final verdict given on July 11, which imposed a civil penalty on LBRY and prohibited it from participating in future offerings of crypto asset securities that aren't registered.
The appeal reads,
"LBRY, Inc., the defendant, now brings this appeal to the United States Court of Appeals for the First Circuit against this Court's final judgment that was delivered on July 11, 2023."
The suit against LBRY was brought by the SEC in March of 2022 as part of their ever-growing list of legal actions against crypto based projects. In their original filing the SEC contended that the LBRY's LBC token was issued in violation of the Securities Act of 1933.
Following the decision, LBRY stated that it was going to shut down, primarily due to to lack of funds after the company was originally ordered to pay $22 Million, which was later revised down to just over $111,000 due to the company being financially defunct.
Momentum in Favor of Crypto
The timing of this appeal is fortuitous given the recent changes in the legal, and economic landscape.
Whether or not this was a consideration by LBRY with this appeal, the CEO Jeremy Kauffman told numerous crypto news outlets that the court's decision in the LBRY case was 'unjust and incorrect.'
Kauffman also told these outlets that "the SEC has shown clear intent to use this ruling to damage the cryptocurrency industry more broadly. We won't let them."
Recent legal victories by Ripple and Grayscale have begun to turn the tide in favor of the crypto industry.
Moreover, the SEC is under increasing pressure to approve a spot Bitcoin ETF. Several ETF applications are currently under review by the SEC, and with the recent victory by Grayscale, many believe that such an approval is right around the corner.
Finally, there are several crypto related bills working their way through Congress. Many of these bills include language favorable to the crypto industry.
These are all positive signs for the crypto space as a whole and for the future of the crypto industry in the U.S. specifically.
Disclaimer
The information provided here is for INFORMATIONAL & EDUCATIONAL PURPOSES ONLY!
View our complete disclaimer on our Disclaimer Page