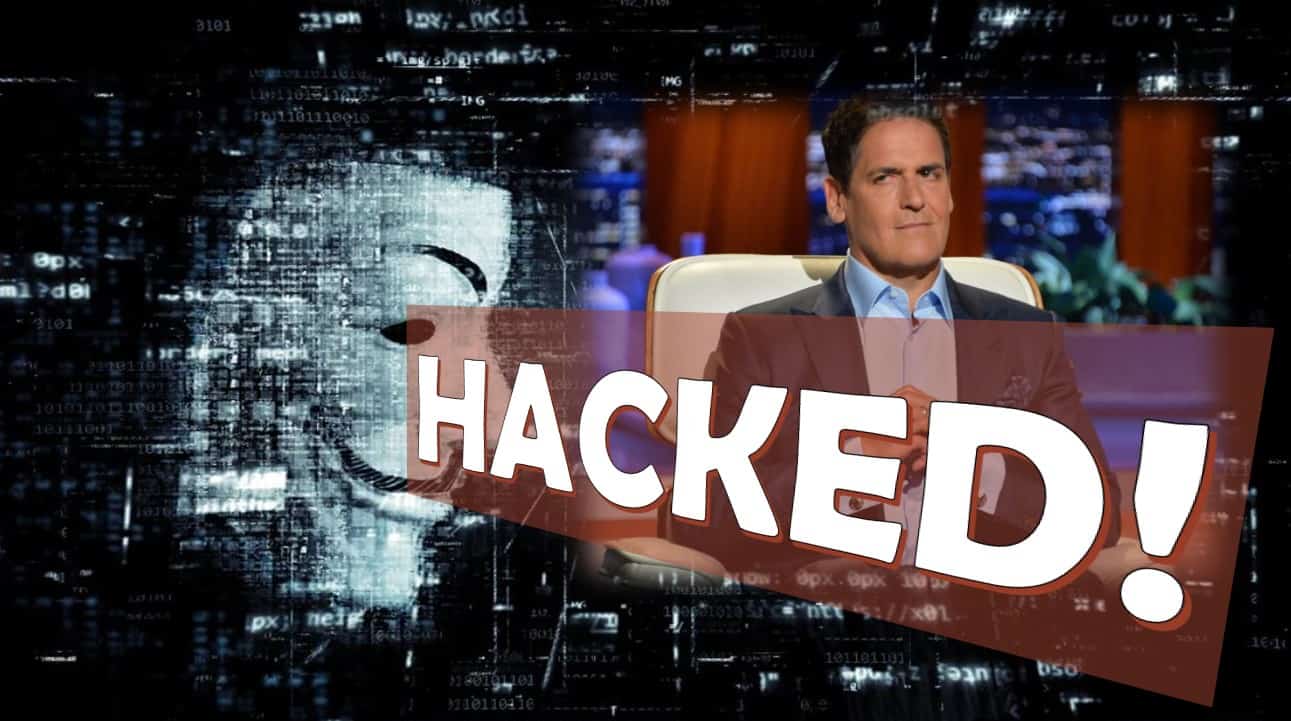 Shocking MetaMask Hack That Cost Mark Cuban $870K
Last updated on September 17th, 2023 at 04:38 pm
Billionaire and tech mogul Mark Cuban is probably wishing he continued extending period of inactivity in the crypto space after the week ended on a very bleak note for him.
A cyberattack on September 15 saw Cuban lose approximately $870,000 in digital assets, with his MetaMask wallet being the target of this breach.
On-chain specialist WazzCrypto was the initial source to reveal the security breach.
The analyst noted that the attacker had aimed at a wallet that had been inactive for about 160 days prior to this exploit.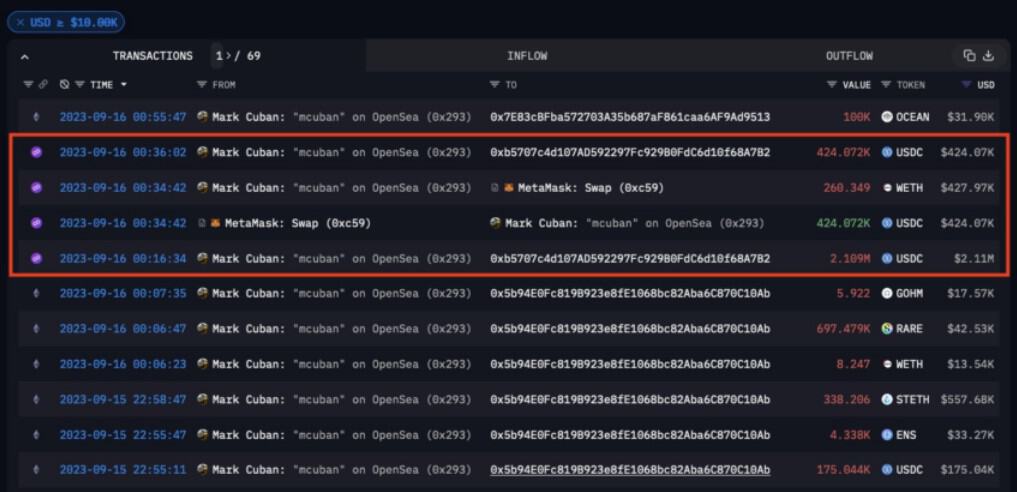 *SOURCE: Arkham Intelligence
Initially, it appeared as though Mark Cuban was merely shifting his holdings to a different wallet. However, unusual activity in the transaction sequence sparked skepticism.
Eventually, Cuban provided confirmation of the hack in a conversation with DL News, admitting to a loss of 5 Ethereum (ETH) tokens, equivalent to roughly $8,170 based on current rates.
Additionally, he lost USD Coin (USDC), Polygon (MATIC), Lido staked Ethereum (stETH), tokens from SuperRare, and Ethereum Name Service (ENS).
As of writing, the majority of the funds obtained from the hack were still present in the hacker's wallet.
Despite the losses, Cuban managed to salvage a significant portion of his assets by transferring around $2 million of USDC to Coinbase Custody, thus preventing further theft from his wallet.
Malicious Extension
The cyberattack on Mark Cuban's wallet has prompted many to question the security of MetaMask, with some questioning whether or not malicious extensions could have been used.
MetaMask is a popular browser based wallet that can be installed as an extension on web browsers such as Chrome and Brave.
As with all hot wallets, it's susceptible to malicious extensions that are created by hackers to steal cryptocurrency.
These malicious extensions can be disguised as authentic MetaMask add-ons, making it difficult to detect them. So, when the user unknowingly installs one of these fake extensions, it will immediately start draining funds from their wallet.
According to Cuban, this is likely what happened to him.
Cuban told DL News:
"I went on MetaMask for the first time in months. They must have been watching."
Cuban further elaborated on the hack by saying,
"I'm pretty sure I downloaded a version of MetaMask with some sh*t in it. MetaMask crashed a couple times. I just stopped.. So I locked my NFTs on OpenSea. Transferred all my Polygon in the account."
Cuban's Crypto Setbacks
Cuban is a notable influencer within the cryptocurrency landscape, thus making him an appealing target for hackers.
He has lent his support to various crypto-based endeavors, including OpenSea, and advocates for legislation that favors the growth of cryptocurrency.
Now he joins a growing list of prominent victims of cryptocurrency scams and hacking incidents. CoinEx, a crypto exchange platform, allegedly underwent a hack on September 12, leading to a loss of $27 million.
However, this recent loss isn't Cuban's first experience with cryptocurrency setbacks.
He previously encountered financial losses when Iron Finance's TITAN stablecoin imploded in what appeared to be a 'rug pull' incident in 2021. The total value of assets that Cuban lost during this event remains undisclosed.
Best Safety Practices
This incident is a reminder that wallet users should always be vigilant and take extra precautions when accessing cryptocurrency wallets.
Though many people are often influenced by crypto whales like Cuban, this is one of those times to truly learn to 'be your own bank.'
It is wise to keep large amounts of crypto in cold storage hardware wallets.
Not wallets are meant to be used for frequent transactions, and preferably for smaller amounts of crypto assets.
Not sure why?
Learn more about the differences between hot & cold wallets.
Furthermore, for amounts that are as large as those lost by Cuban, split your assets into multiple hardware wallets. This adds an additional layer of protection if you're fortunate enough to have such large holdings.
Staying abreast of the latest threats, and the different ways of protecting yourself and your crypto is paramount.
To that end, consider learning what steps you can take.
Begin with an overall understanding of your online security.
Then move to some beginning steps you can take to further protect your crypto assets.
Finally, learn how to best secure your wallet's seed phrase to ensure you always have access to your funds.
In crypto, you are the bank, so take the time to protect yourself and your digital assets.
Disclaimer
The information provided here is for INFORMATIONAL & EDUCATIONAL PURPOSES ONLY!
View our complete disclaimer on our Disclaimer Page