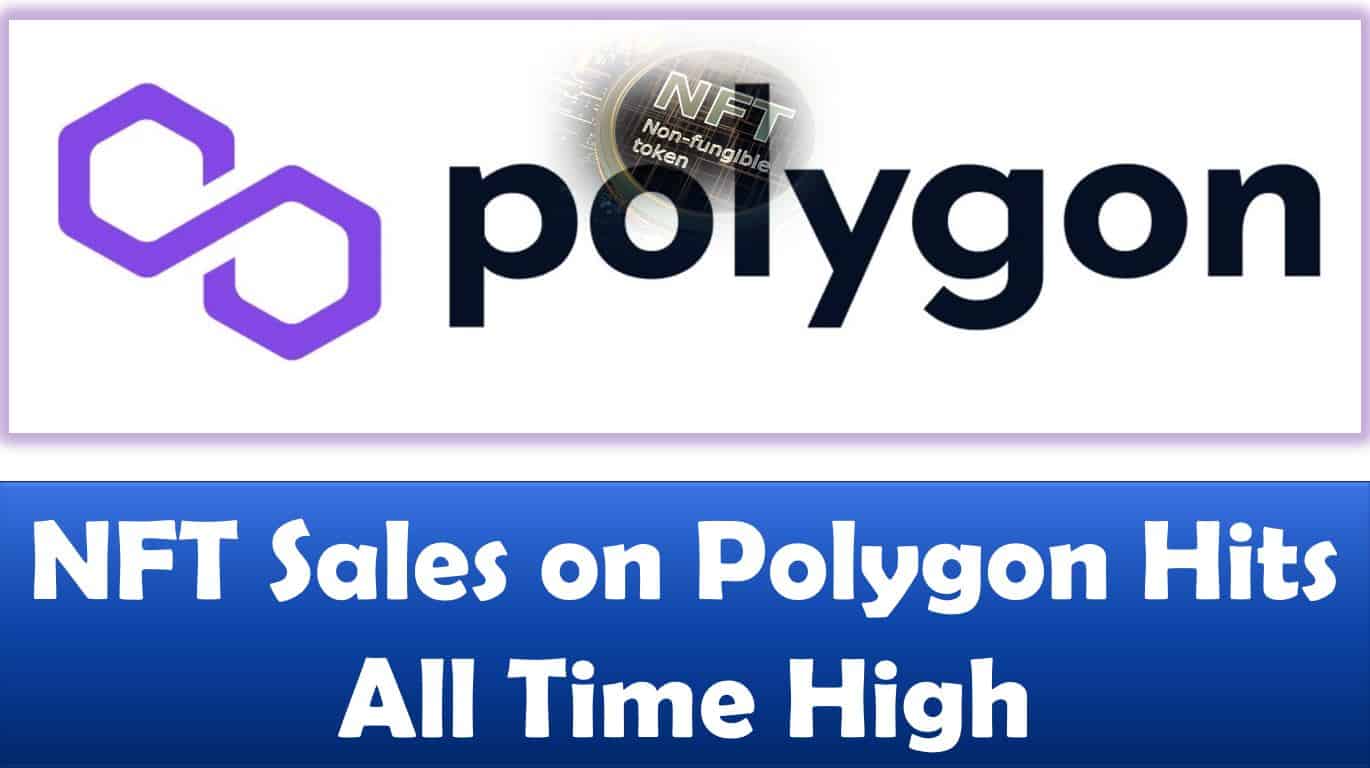 NFT Sales on Polygon Hits All Time High
Last updated on December 4th, 2022 at 10:00 pm
The Polygon network has been recording an increase in the number of non-fungible tokens (NFTs) sold on the platform. The number of NFTs sold on the layer-two network recently hit an all-time high of almost two million.
A report from Dune Analytics noted that the number of NFTs sold on the Polygon network marks a 60% increase compared to the number of NFTs sold in November.
Additionally, this is the third consecutive network that Polygon has been recording a rise in NFTs on the network.
Polygon is a scaling solution based on the Ethereum blockchain. The Polygon ecosystem attempts to create, distribute and manage securities in the blockchain sector. The network has recorded notable growth over the past year.
Currently, Polygon boasts of 3,000 decentralized applications (Dapps) on the network. The network has also recorded a notable growth in the total value locked (TVL) that currently stands at around $3.86 Billion.
Additionally, the number of unique daily active PoS addresses is almost reaching a record high. Data from January 5, 2022, shows that the number of active PoS chain addresses currently sits at 554,163. This is close to the record high of 566,516 set on October 2, 2021.
The Polygon network has been making notable growth and its co-founder Sandeep Nailwal has noted that this growth has been attributed to the network attracting a wide range of gaming projects and platforms.
Moreover, NFTs have also been increasingly building on the network. Unlike NFT art and collectibles available on Ethereum, Polygon is attracting gaming companies and platforms that want to build NFTs.
Ethereum Still Dominant
The Ethereum network has faced much competition from scalable layer one and layer two networks. However, the current data shows that the network is still far ahead of its rival networks, such as Polygon.
The recent network activity report shared by Electric Capital shows that the Ethereum network has more than 4,000 monthly active developers working on the project. This is significantly higher than the 680 developers working on the Bitcoin network.
The total number of monthly active developers working across all blockchains sits at over 18,400, with Ethereum taking the giant share. The data further shows that chains broke the record for the number of codes commits by new developers in 2021, surpassing 34,000.
While Polygon has made notable gains over the past year, it was not ranked among the largest developer ecosystems. The five largest developer ecosystems in the market are Ethereum, Polkadot, Cosmos, Solana and Bitcoin.
According to the report, the number of monthly active developers on Polygon stands at over 250. This places the network at par with other active ecosystems such as Tezos and Cardano.
Disclaimer
The information provided here is for INFORMATIONAL & EDUCATIONAL PURPOSES ONLY!
View our complete disclaimer on our Disclaimer Page