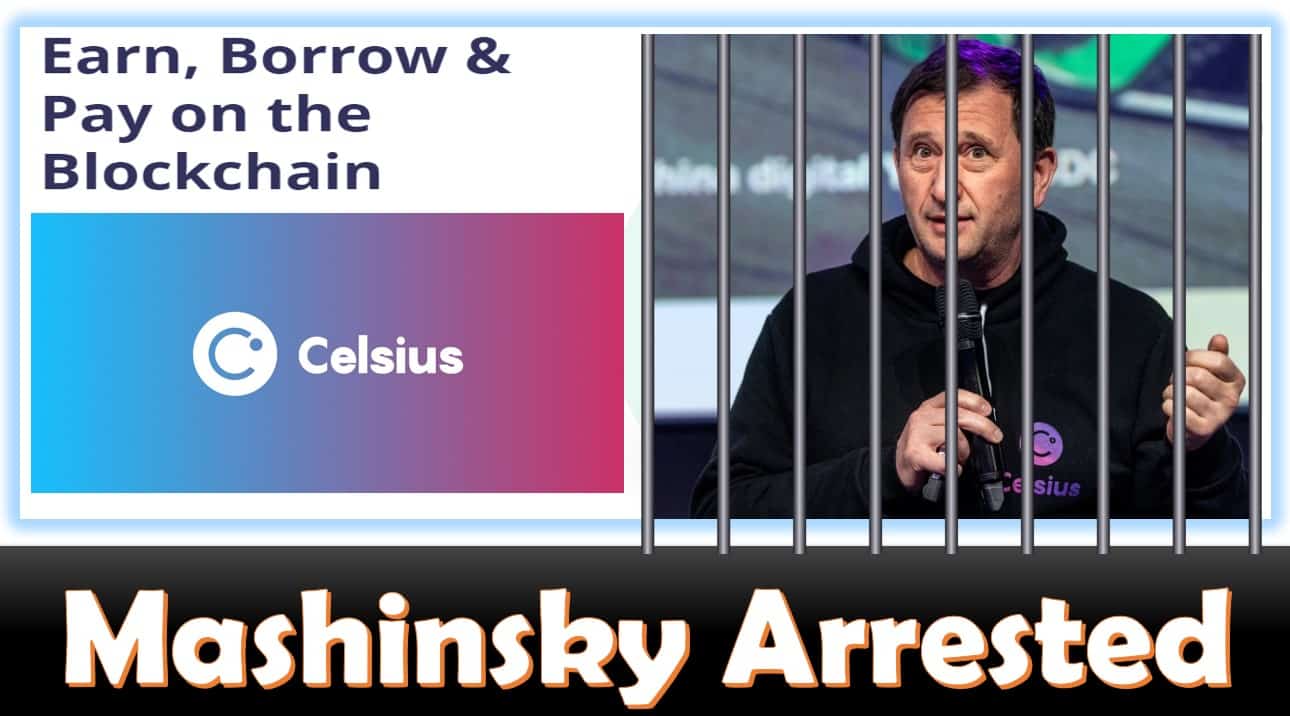 Alex Mashinsky Arrested: Celsius Founder's Legal Battle
Alex Mashinsky, who co-founded, and formerly presided over, the now-defunct crypto lending platform Celsius Network, was taken into custody in New York this past Thursday.
The arrest followed an extensive probe into the circumstances surrounding the downfall of the company.
The DOJ indictment leveled against Mashinsky and his associates includes seven counts. These range from securities and commodities fraud, to wire fraud, and even conspiracy to manipulate the price of Celsius' token, CEL.
Notably, these charges were accompanied by a series of independent lawsuits filed against both Mashinsky and Celsius. These suits were brought by several regulatory bodies, including the U.S. Securities and Exchange Commission (SEC), the Commodity Futures Trading Commission (CFTC), and the Federal Trade Commission (FTC).
It's important to remember that Celsius had declared bankruptcy in July 2022. Following this, a crypto consortium named Fahrenheit successfully bid to acquire its assets.
A few months later, in January, New York Attorney General Letitia James lodged a lawsuit against Mashinsky. She alleged that he had misled investors about the financial stability of the firm prior to its bankruptcy filing.
In response to these allegations, Mashinsky dismissed them as "baseless," attributing them to misinformation circulating online.
As per the U.S. Department of Justice (DOJ), Celsius was a platform designed to enable its users to generate earnings from their cryptocurrency holdings. These earnings were distributed as weekly payments.
Additionally, the platform provided services for customers to secure loans using their crypto assets as collateral and offered custodial services for these digital assets.
Mashinsky Heavily Promoted Celsius
Alex Mashinsky, was known for his vigorous promotion of Celsius.
This promotion took place through various channels including media outlets and the Celsius website itself. One prominent feature was a weekly broadcast titled "Ask Mashinsky Anything."
However, the indictment points out that there were allegations of false and misleading statements being made during these promotional efforts.
Employees of Celsius reportedly identified these inaccuracies and brought them to Mashinsky's attention. Despite these warnings, it is alleged that Mashinsky disregarded these concerns, a claim that is currently under investigation by prosecutors.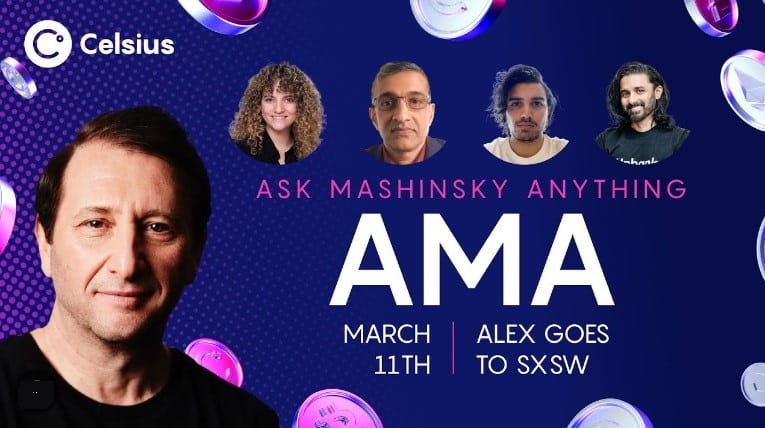 Charges Leveled
The U.S. Department of Justice (DOJ) has leveled serious accusations against Mashinsky, and the company's Chief Revenue Officer, Roni Cohen-Pavon.
The two executives stand accused of carrying out a multi-year scheme designed to mislead their customers about the true market value of the company and the interest in its token, CEL.
According to the indictment,
The charges also include claims of misrepresentation by Mashinsky about issues such as loan collateralization, defaulting counterparties, and regulatory scrutiny.
Interestingly, the DOJ announced that it had reached a non-prosecution agreement with Celsius. This is because the company acknowledged its role in the purported fraudulent scheme and is cooperating with the investigation.
Simultaneously, the U.S. Securities and Exchange Commission (SEC) filed a lawsuit against both the company and Mashinsky, accusing them of securities fraud.
The SEC contends that both CEL and Celsius' "Earn" product qualify as securities.
In another separate complaint, the Commodity Futures Trading Commission (CFTC) alleged that Mashinsky and the company executed a
"scheme to deceive hundreds of thousands of customers by misrepresenting the safety and profitability of its digital asset-based finance platform."
Despite adverse market conditions, the company continued to promote the safety, and viability of Celsius, and failed to disclose these losses to its customers, as per the CFTC filing.
Not Guilty Plea
Following his arrest on Thursday, Mashinsky pleaded not guilty to the charges brought against him.
A report by Reuters, they confirmed that U.S. Magistrate Judge Ona Wang granted Mashinsky's release on a bond amounting to $40 million.
To secure this personal recognizance bond, Mashinsky used his Manhattan residence as collateral, and the bond was further guaranteed by the signatures of his wife and another individual, as stated in a court document filed on Thursday.
As part of the conditions for his release, Mashinsky's travel has been restricted to the Eastern and Southern Districts of New York.
Disclaimer
The information provided here is for INFORMATIONAL & EDUCATIONAL PURPOSES ONLY!
View our complete disclaimer on our Disclaimer Page