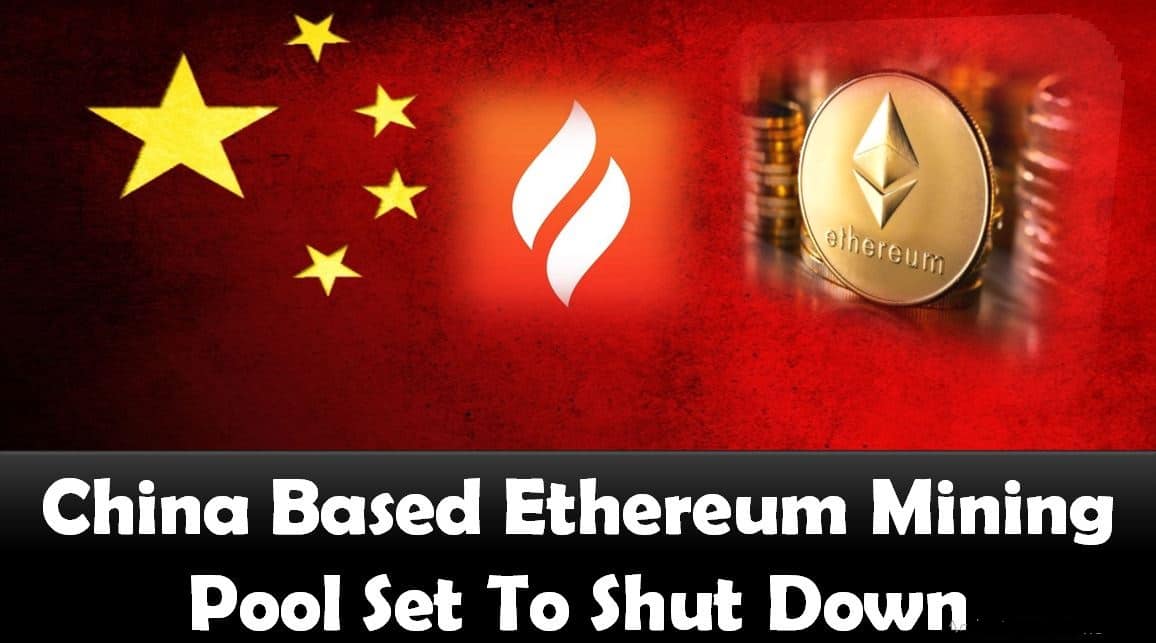 China Based Ethereum Mining Pool Set To Shut Down
SparkPool, the second-largest Ethereum mining pool globally, has announced the suspension of its operations. The announcement comes after a fresh wave of Chinese crackdowns on the crypto market.
SparkPool was created in 2018 and it contributes to 22% of Ethereum's mining hashrate. This places it behind the largest Ether mining pool, Ethermine.
SparkPool recently issued an official announcement stating that as of Monday, September 27, new users in Mainland China will no longer access the platform.
This official statement followed an announcement by Chinese authorities that crypto transactions were illegal, a move no doubt aimed at dealing a major blow to the rising levels of crypto adoption.
SparkPool has now announced that this is the first step towards a gradual shut down of its services in Mainland China. The mining pool stated that it would continue shutting down other services that it was also planning to suspend the accounts of the existing users in China and abroad.
When explaining its decision to shut down the mining pool, SparkPool stated that it was influenced by the need to guarantee the safety of user assets given the ongoing "regulatory policy requirements."
In the announcement, SparkPool also noted that
"Further details about the shutdown will be sent out through announcements, emails, and in-site messages."
The shutdown of SparkPool is a major blow to Ethereum mining activities. The pool was launched in 2018 and has emerged to be a leader contributing to around 22% of the global Ethereum mining hashrate. This hashrate is slightly lower than the 24% of Ethermine, the largest Ethereum mining pool.
Major Crypto Migration
The news of this shutdown comes a few days after the Chinese government yet again declared its negative stance on cryptocurrencies. The government declared all activities down with cryptocurrencies illegal, which has prompted crypto firms to close shop in the country.
Leading cryptocurrency exchanges such as Binance and Huobi have also issued an announcement stating that they will be halting services to China. The two exchanges have suspended the registration of new users from Mainland China on the platform. Binance also stated that it had blocked IP addresses originating from Mainland China to comply with the set regulations.
Huobi stated that new registrations originating from Mainland China would not be accepted. The exchange further added that it was gradually leaving Mainland China and that existing users' accounts in the country would be suspended by the end of the year. Nevertheless, these two exchange platforms are still offering cryptocurrency exchange services in Hong Kong.
The recent shutdown by Sparkpool also comes when the Ethereum Layer 2 upgrade is inching closer. To boost scalability and efficiency, the Ethereum network is switching from a proof-of-work to a proof-of-stake protocol. This change is expected to happen in 2022.
Following the Ethereum 2.0 upgrade, Ether mining using rigs and equipment is set to become obsolete. Hence, other mining pools will also close shop once this upgrade has been enforced. Ethereum miners, therefore, have several months left to operate these rigs.