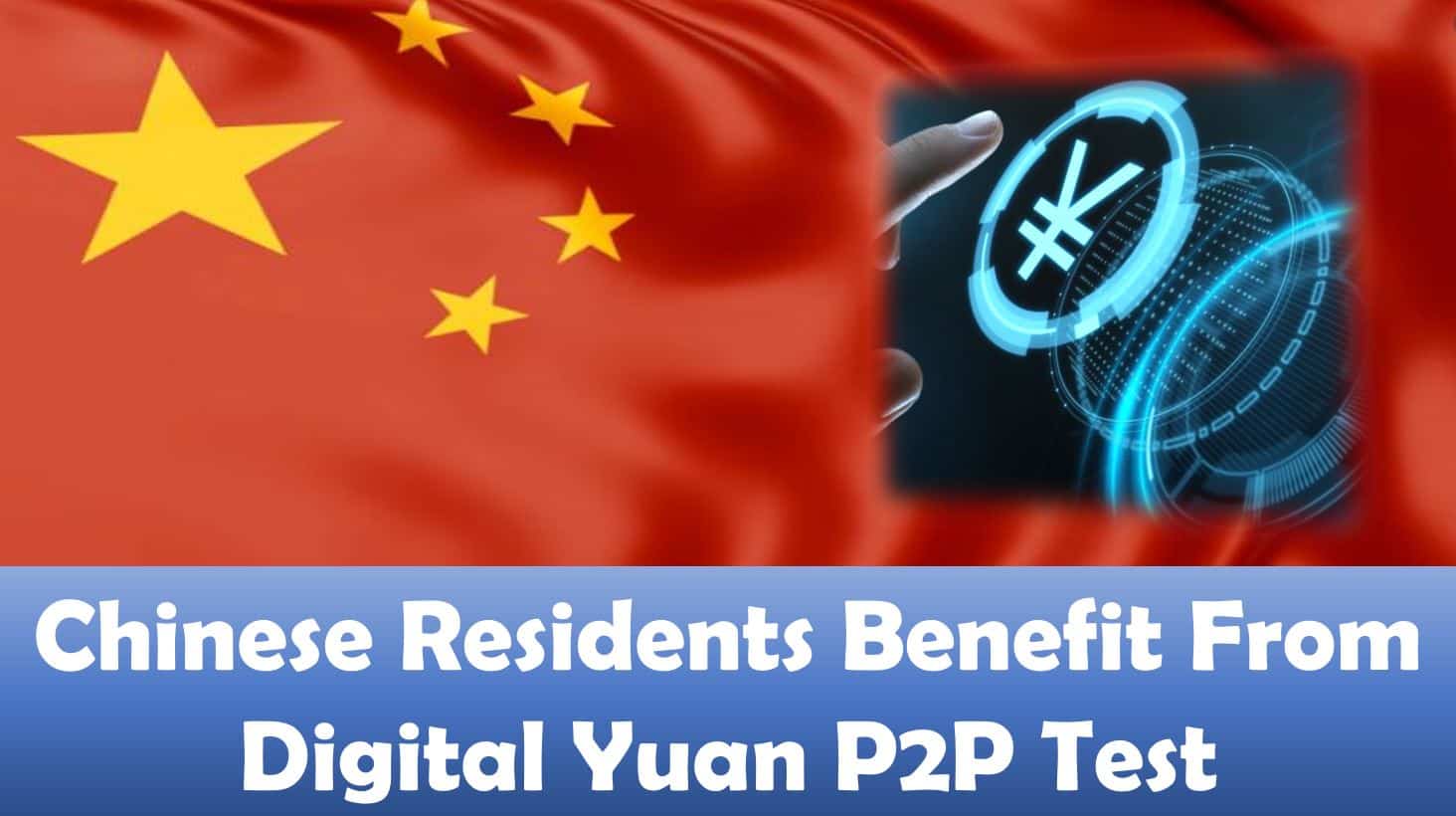 Chinese Residents Benefit From Digital Yuan P2P Test
Last updated on November 1st, 2022 at 01:23 am
According to a report by Nikkei Asia, the country wants to support the use of its digital yuan in everyday transfer, which could streamline its use.
According to the report, the People's Bank of China (PBoC) will be enabling the P2P transfers by allowing users to tap each other's smartphones, making the use and transfer of the digital currency as smooth as possible.
---
---
China Leads The Way In Launching CBDC
According to the report, Hong Kong is also planning to launch a pilot program for its cross-border payment. However, the Hong Kong officials haven't come out publicly with an announcement in that regard.
Expanding The Launch Of Digital Yuan
However, U.S. based corporations with outlets in China will not be taking part in any of the testing that will be taking place.
So far, the PBoC has recorded success on the launch of the testing phase of its digital Yuan. Last month, PBoC Governor Yi Gang revealed that the government has spent more than $300 Million worth of digital Yuan within a span of a month during the pilot stage.
However, the most anticipated test was on the December 12. "Double 12" shopping activity, which is similar to the "Black Friday" shopping day, where large discounts are offered by retailers.
Disclaimer
The information provided here is for INFORMATIONAL & EDUCATIONAL PURPOSES ONLY!
View our complete disclaimer on our Disclaimer Page