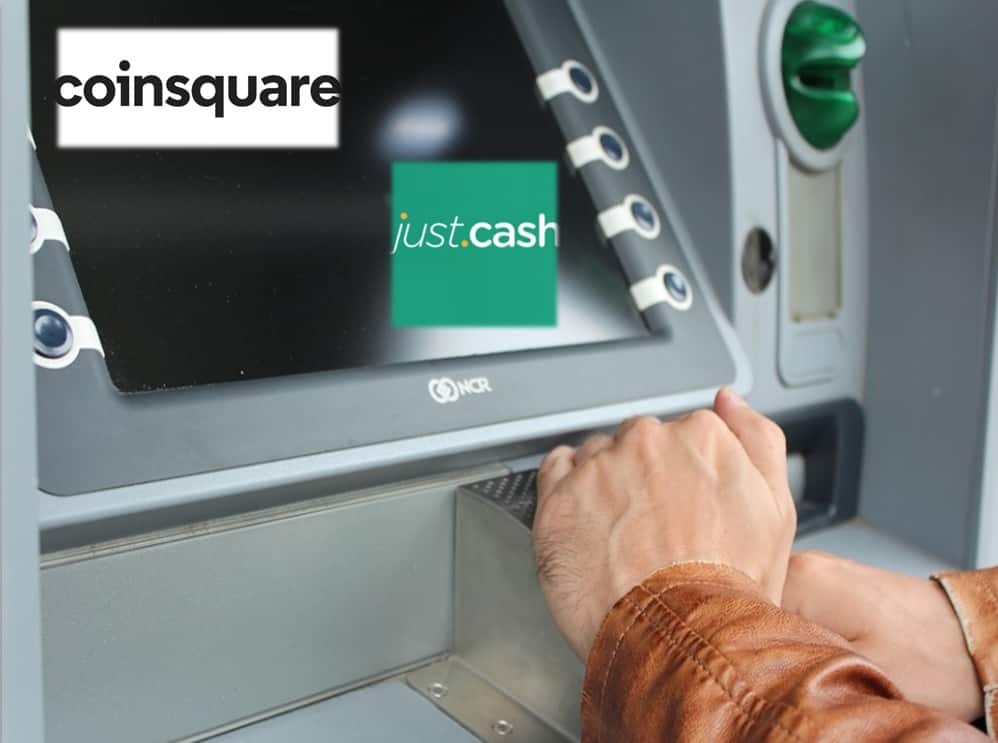 Coinsquare's New Move To Make ATMs Crypto Friendly
Last updated on November 1st, 2022 at 03:17 pm
According to the recent announcement posted by one of Canada's largest crypto trading platforms, Coinsquare, the company has taken a controlling interest in one of the biggest software developers in the fin-tech space. The developer in question, Just Cash, will allow Coinsquare to start providing its users with the ability to use ATMs or debit cards for accepting crypto transactions.
The move is a major one for Coinsquare, as well as for the crypto space itself. This will be the first opportunity of this kind for any trading platform. Of course, it will only be possible on non-bank ATMs.
250,000 non-bank ATMs in North America
Just Cash is a well-known software developer and one of the leaders when it comes to the software dedicated to fin-tech space.
It has created software that allows ATMs to sell digital currencies through nothing more but the users' debit cards. Meanwhile, the ATMs themselves have no need for any new hardware upgrades or changes.
The technology is quite advanced and it was already implemented in some machines.
However, now that Coinsquare has become the owner of the controlling interest, it is likely that the software implementation will see a significant boost.
As mentioned, this is a big and exciting move for Coinsquare, as there are around 250,000 ATMs in North America that are not owned, controlled, or used by any bank.
All of them can be upgraded with Just Cash's new software, meaning that all of them can potentially become available to coin holders.
In addition to that, the company is also a partner with two of the three biggest producers of non-bank ATMs.
With the new move, it seems likely that all of their ATMs produced from this point on will have the software integrated into them, which would mean that around 170,000 ATMs will start working with crypto in the US alone.
Coinsquare's CEO, Cole Diamond, commented on these plans by saying that they can easily outnumber the total number of Bitcoin ATMs in a single year.
According to him, the system will allow users to quickly and simply buy cryptocurrencies and perform transactions with Bitcoin SV, as well as multiple other 'dark coins'.
Best of all, they will require nothing but their own bank accounts.
Coinsquare Back on Track
Earlier this year, Coinsquare's Cole Diamond attended CoinGeek Toronto 2019 conference, during which he stated that his trading platform would become the 'Mother of all Fin-techs'.
While certainly a bold statement at the time, it appears that the platform has started going down this road with quite a bit of success. At the conference, he stated that this could be accomplished simply by providing new security products and new stablecoins.
Furthermore, his vision also saw Coinsquare expand its business to Europe. Not only that, but the plan appears to be to reach as many as 25 European countries.
Understandably enough, many were skeptical of these plans, especially since the company was forced to lay off around 30% of its workforce back in January of this year.
But, with the situation surrounding digital currencies improving, it appears that Coinsquare is back on track and with a solid plan.
Disclaimer
The information provided here is for INFORMATIONAL & EDUCATIONAL PURPOSES ONLY!
View our complete disclaimer on our Disclaimer Page