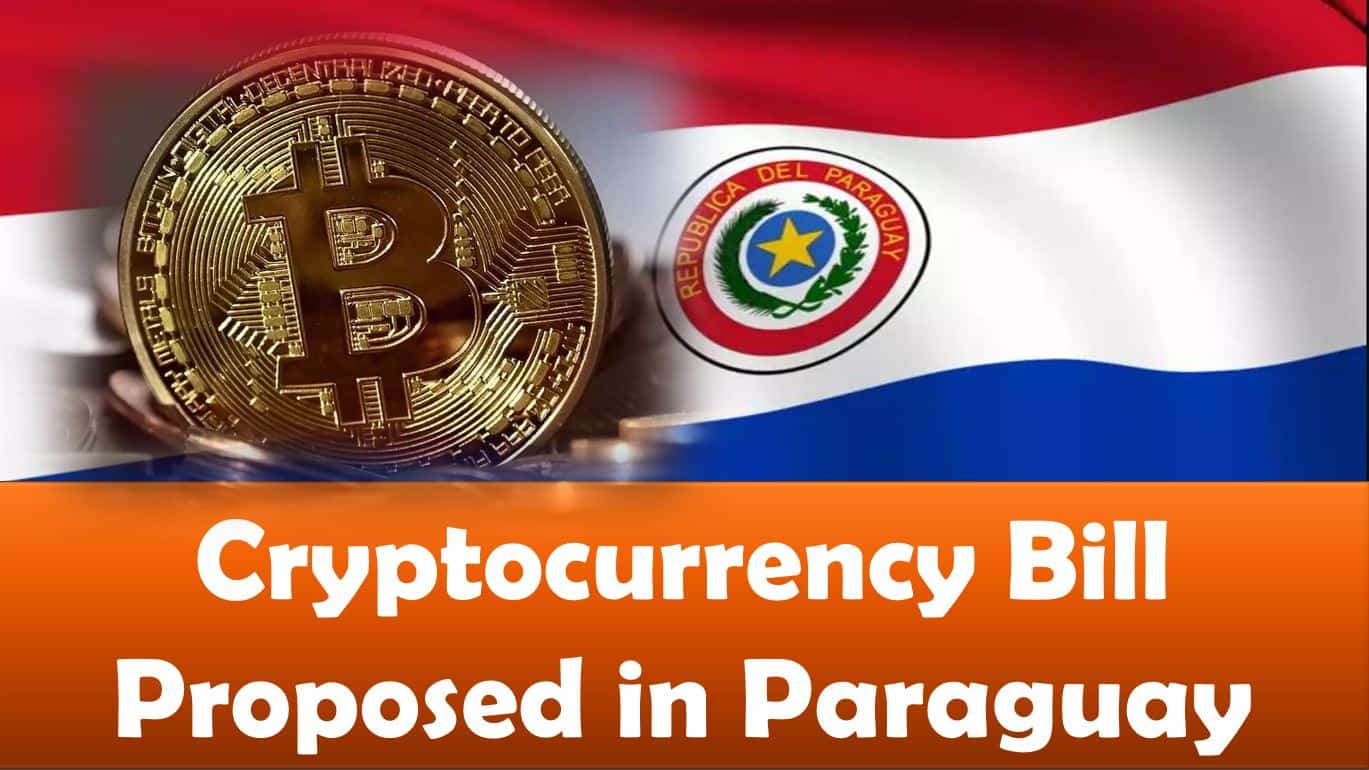 Cryptocurrency Bill Proposed in Paraguay
Last updated on December 4th, 2022 at 10:45 pm
Bitcoin
Paraguay has joined El Salvador in implementing a Bitcoin law that will govern crypto use. The bill is being led by Congressman Carlos Rejala and Senator Fernando Silva Facetti.
However, the new law will be different from what was passed by El Salvador. The new bill will require Paraguay citizens who hold crypto to register with the country's Undersecretariat of State Taxation.
The bill will also set a new regulatory framework for crypto mining and trading on crypto exchanges and P2P marketplaces.
Rejala Major Crypto Advocate
Congressman Rejala has been a major crypto advocate, given that he even added laser eyes to his Twitter profile. The laser eye feature is a concept adopted by crypto enthusiasts, including El Salvador's president, Nayib Bukele. After adopting laser eyes, Rejala also assured his followers that he was working towards an innovative law regarding Bitcoin.
His announcement caused a stir where Rejala was even assumed to be working with El Salvador in developing the country's policy to accept Bitcoin as legal tender. However, Rejala later denied these claims.
The current bill that Rejala has proposed to Paraguay's legislature has been critiqued for not accommodating all aspects of crypto laws and regulations.

An Underwhelming Bill
Cryptocurrency advocates have come forward to state that Rejala's crypto bill is mainly underwhelming. These sentiments were aired by Juan Pessolani, a tech expert in Paraguay who was among the first people to access an early draft of the bill.
In an interview the tech enthusiast stated that 90% of the bill constituted similar proposals of unsuccessful crypto bills in Argentina and Colombia. Pessolani also pointed out sections of the bill lifted from a Venezuelan blog and other online sites.
Juan Benitez, a cryptocurrency activist and open-source software activist, also told Decrypt that the Paraguayan crypto bill to introduce taxes and set up a recovery fund for crypto investors was
"one of the most regrettable documents I saw drafted on technology issued in the last 10 years."
However, with Senator Facetti entering the picture, more ideas are expected to be added to the bill. Facetti added his proposals to the early draft of the bill, which aimed at creating one single proposal that was more transparent and participatory.
Facetti's crypto proposal shares the same aims as what was proposed by Rejala. This includes creating a crypto environment that was adequately regulated for crypto mining, crypto exchanges, crypto trading and crypto taxes. The new proposal by Facetti gained approval from Paraguay's Fintech Chamber.
Other benefits come with Facetti's involvement. Facetti is the Authentic Radical Liberal Party leader, one of the most dominant opposition parties in the country. Hence, his involvement makes it more likely that the joint bill by Facetti and Rejala has an increased chance of being approved by Congress.
However, for the crypto bill to gain acceptance among Paraguay institutions and individuals, the process needs to involve more stakeholders in the field.
Disclaimer
The information provided here is for INFORMATIONAL & EDUCATIONAL PURPOSES ONLY!
View our complete disclaimer on our Disclaimer Page