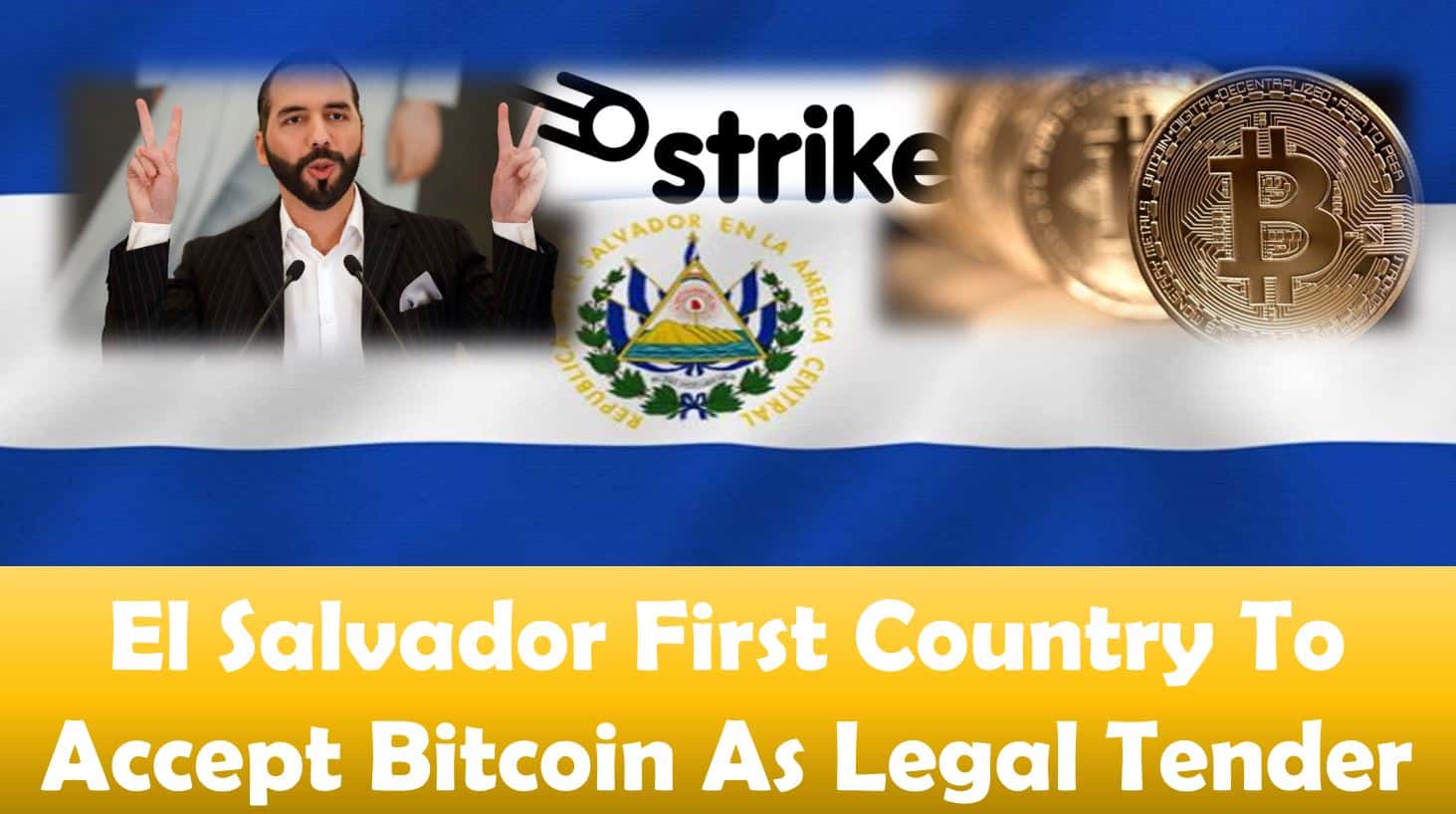 El Salvador First Country To Accept Bitcoin As Legal Tender
Last updated on December 4th, 2022 at 11:02 pm
According to Bukele this move could transform El Salvador's economy and boost crypto adoption. Bukele also said that the move would create jobs and "allow the financial inclusion of thousands of people who are outside the legal economy."
Strategic Move For El Salvador
Bukele's critics say that his announcement is a way of diverting attention from what is going on in the country. Announcing that Bitcoin would be a legal tender will shift online attention and distract those protesting against his 'authoritarian' rule.
Partnering With Strike
Disclaimer
The information provided here is for INFORMATIONAL & EDUCATIONAL PURPOSES ONLY!
View our complete disclaimer on our Disclaimer Page