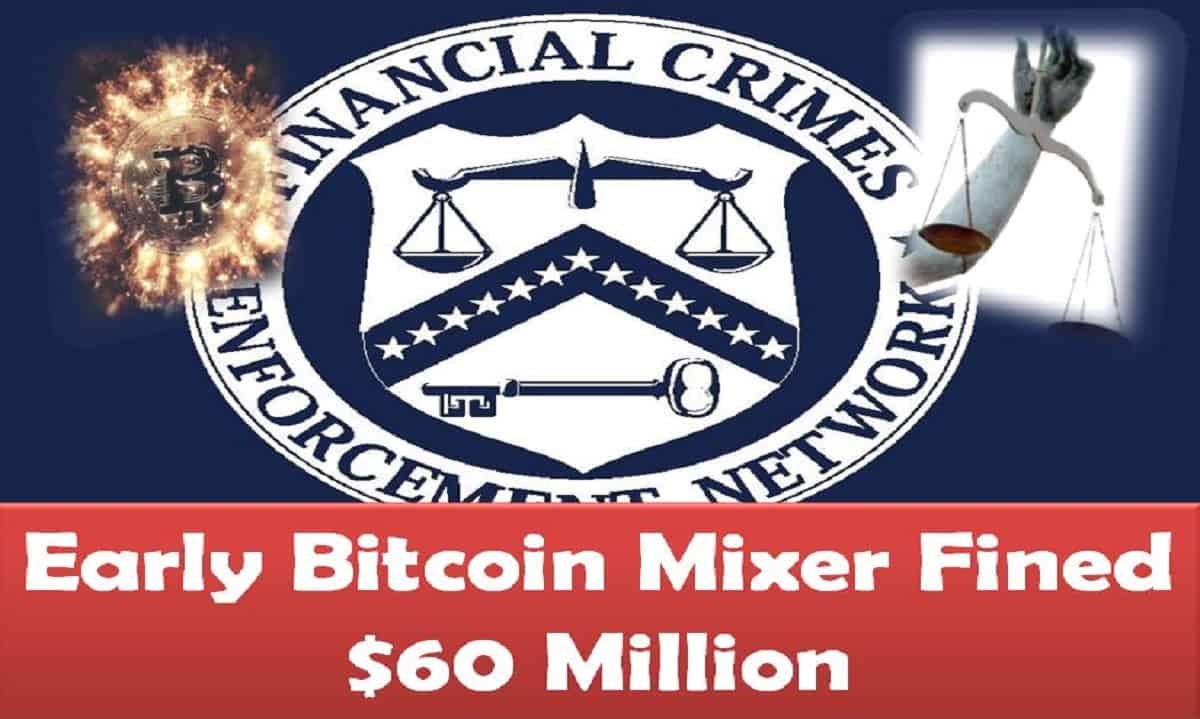 Early Bitcoin Mixer Fined $60 Million
Last updated on December 7th, 2022 at 08:35 pm
Back then, the authorities were after him for operating crypto mixers which constitute unregistered money services business, according to Washington, D.C. prosecutors.
According to prosecutors, Harmon laundered massive amounts of Bitcoin, supposedly exceeding $300 Million in total. The new announcement released earlier today stated that FinCEN managed to identify at least 356,000 BTC transactions that went through Helix alone.
---
---
Reasons To Use Crypto Mixers
By sending a transaction into the mixer, the service will then replace these coins with other ones. Not only that, but it will randomize the amounts, which will mean that anyone attempting to trace the transaction can only do so from its origin point until it reaches the mixer.
Once the transaction leaves the mixer, it can no longer be confirmed whose coins those are.
In other words, mixers such as the ones operated by Harmon are really privacy tools that can obscure the origin of coins that leave the service. Thus, the user can become a truly anonymous BTC holder, at least until their coins once again find their way to a platform that conducts identity checks.
Charges Against Harmon
Disclaimer
The information provided here is for INFORMATIONAL & EDUCATIONAL PURPOSES ONLY!
View our complete disclaimer on our Disclaimer Page