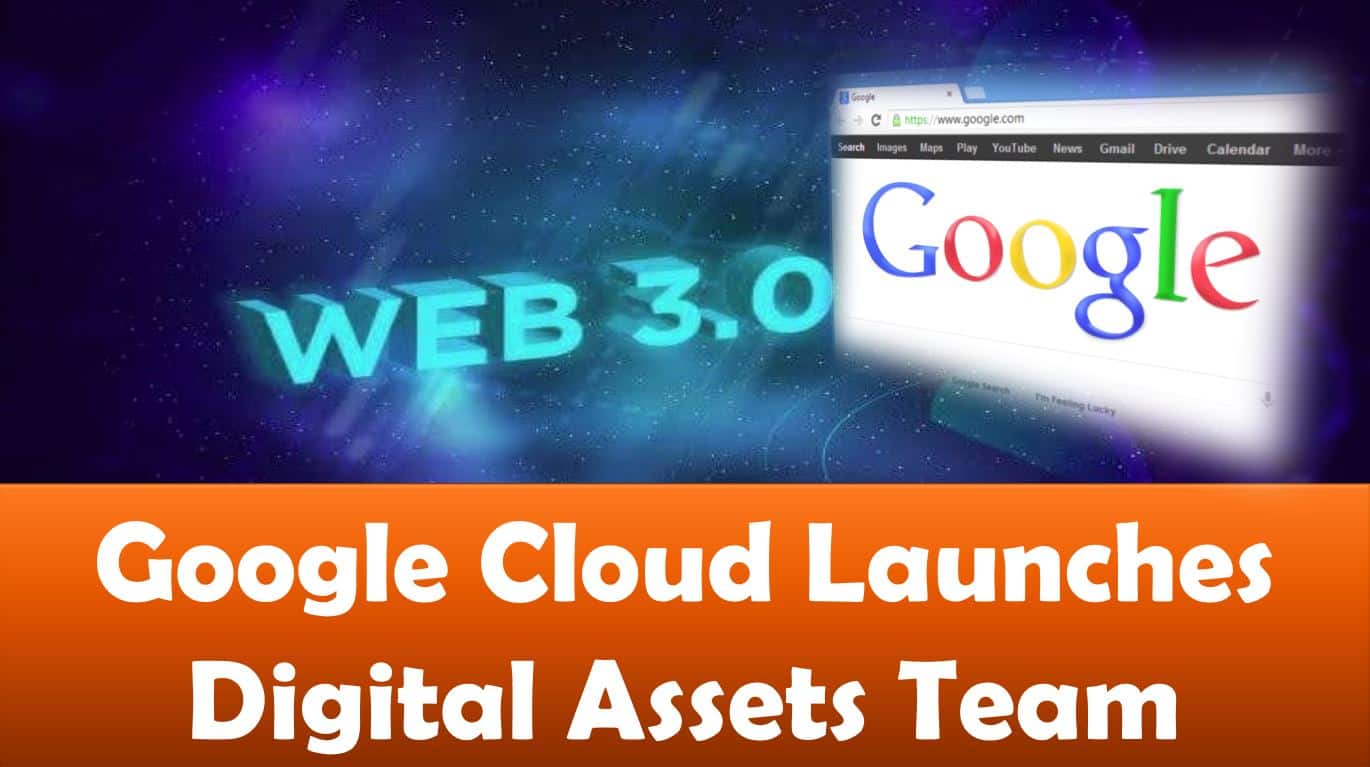 Google Cloud Launches Digital Assets Team
Last updated on September 9th, 2022 at 10:29 am
Tech giants have been scrambling to tap into blockchain technology and its potential.
Due to the increased rate of global adoption in matters blockchain, cryptocurrency and decentralized technology, no firm wants to be left behind in adopting this revolutionary technology.
Google Cloud now wants a piece of the cutting-edge technological innovation.
The tech giant is currently facing competition from Web3 developers that want to create a decentralized internet ecosystem that gives users full control.
Google Digital Assets Team
The Vice President of Financial Services at Google Cloud, Yolande Piazza, announced that the firm had set up a Google Cloud Digital Assets Team.
This team will be tasked with various functions such as creating, trading, storing and launching innovative products on platforms powered by blockchain technology.
The blog post notes that the digital assets team will serve Google Cloud customers by enabling them to venture into the emerging blockchain space and be part of the future blockchain ecosystems.
"We're launching a new, dedicated Digital Asset Team to help underpin the #blockchain ecosystems of tomorrow. Whether you're implementing blockchain strategies or blockchain-native, you can rely on our scalable, secure and sustainable infrastructure," the blog post added.
The blog also points to various areas in the blockchain space where Google Cloud services have already been adopted. Blockchain and distributed ledger platforms such as Hedera, Theta Labs and Dapper Labs have integrated Google Cloud services.
The Digital Assets Team will work in tandem with the Google Cloud team to carry out a wide range of activities in both the short-term and the long-term. These activities include dedicated node hosting or remote procedure call (RPC) nodes for developers.
Other activities conducted by this team include node validation and on-chain governance. The latter will be enabled through collaboration with several partners. According to Google Cloud, the establishment of this team will ensure that users and developers are hosting their nodes on the "cleanest cloud in the industry."
The digital assets team will be expanded with time. As it continues with its set activities, the team will look into boosting customer experiences. It will assess how customers on Google Cloud can make and receive crypto payments through cryptocurrencies.
---

---
Google's Venture Into Crypto
This is not the first move that Google has made in the crypto industry. The firm is actively looking into integrating crypto payments on Google Pay.
Google recently hired a former PayPal executive to aid in Google Pay's growth and ensure the platform is equipped to withstand future innovations and adopt crypto.
Last summer, Google announced its partnership with Coinbase. The partnership allowed customers on Coinbase to use Google Pay to pay for various items and services, thereby making crypto payments easy.
In October 2021, Google partnered with Bakkt for a similar initiative. Customers on Bakkt could now use the cryptocurrencies held on the exchange on Google Pay to make payments.
While Google is taking bold steps in the crypto space, it is lagging behind other tech giants such as Twitter and Facebook that have gone all-in on crypto.
Twitter has a crypto tipping feature, and it recently integrated an NFT verification feature.
Facebook rebranded into Meta to pursue its metaverse plans. The firm is also working on the Novi cryptocurrency wallet.
Disclaimer
The information provided here is for INFORMATIONAL & EDUCATIONAL PURPOSES ONLY!
View our complete disclaimer on our Disclaimer Page