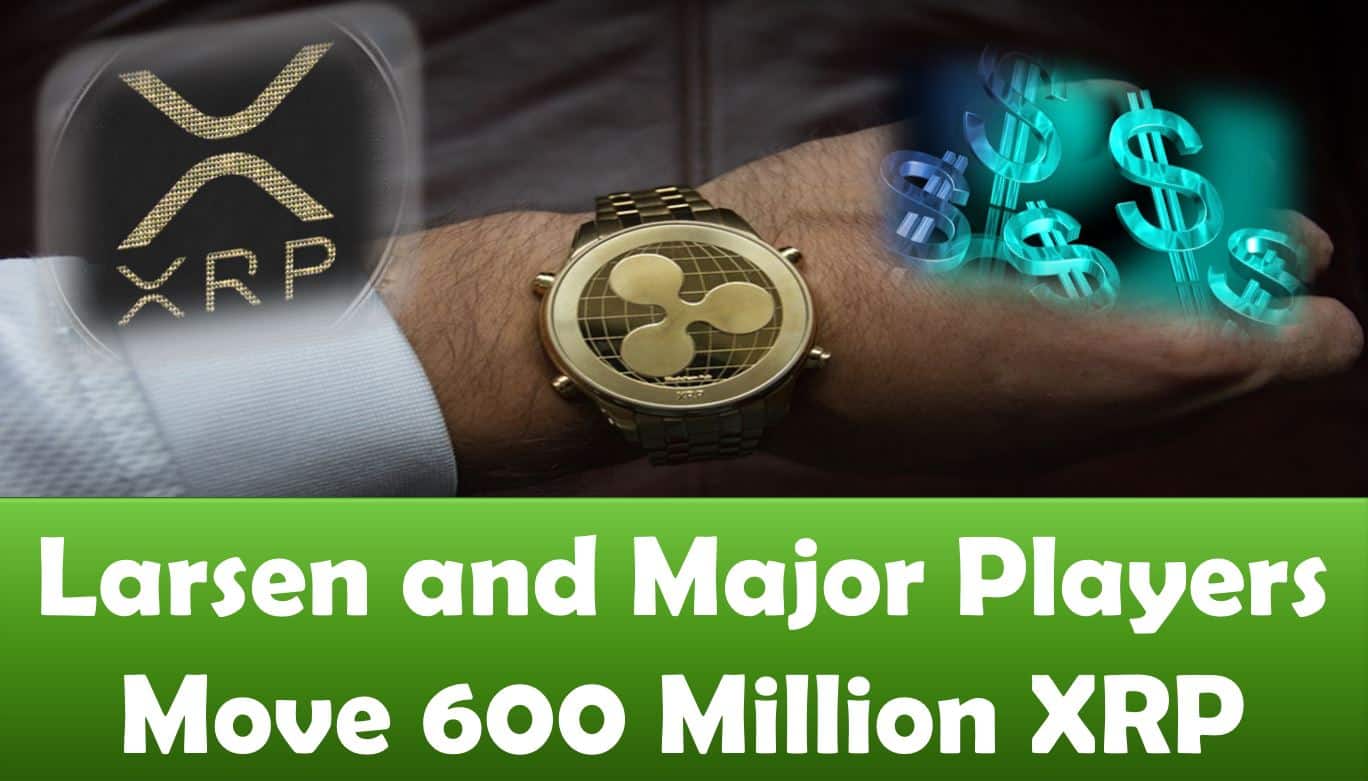 Larsen and Major Players Move 600 Million XRP
Last updated on December 7th, 2022 at 08:22 pm
XRP
As the price of XRP surged to a high of $0.71, a price not seen since April 2018, Ripple's co-founder, Chris Larsen and other major crypto players transferred about 600 million XRP. The report received revealed that Upbit has singlehandedly transferred $1.8 Billion worth of XRP.
The update was shared by the XRPL Monitor tracking service. With these statistics, it shows that almost $2 Billion worth of XRP has moved within the past 24 hours.
Whales Control The Market
With the steady increase in the value of Ripple's XRP, it's obvious the activities of crypto whales will be noticeable. XRP and other cryptos have been moving in an uptrend, until the recent pullback in price.
XRPL Monitor noted that within a 24 hour period, the gigantic amounts of XRP have been moved by several crypto exchanges, including the top tier exchanges like Huobi, Coinbase Pro, Binance and Bitfinex.
The list also includes Ripple ODL corridors Bithumb, Bitbank and Bitstamp. It also includes Justin Sun's Poloniex.
Among the notable dealers, Chris Larsen also participated in the XRP fund wiring frenzy. Larsen moved 96 million out of the total 600 million XRP moved.
Upbit Moved 1.2 Billion XRP
During the transfer frenzy, South Korean exchange Upbit made 10 consecutive wires, totaling about $81 Million worth of XRP. Each of the 10 transfers made by UIpbit totaled 120 million XRP tokens.
This is not the first time there has been news about major XRP token transfer. In September, Larsen also transferred over $100 Million worth of XRP to an unknown wallet.
In a bid to provide more payment options for its teeming XRP holders, Ripple added Bank of America as a top RippleNet member on its website, the official statement from the company reads.
BoA has been partnering with Ripple in a wide range of projects since 2016. That is why the integration of BoA in RippleNet didn't come as a surprise to many. There have been previous reports of the bank testing some Ripple tech products.
And at the annual Swell conference hosted by Ripple earlier this year, the company announced that BoA has started adopting and integrating Ripple's xCurrent product.
Disclaimer
The information provided here is for INFORMATIONAL & EDUCATIONAL PURPOSES ONLY!
View our complete disclaimer on our Disclaimer Page