Litecoin Becomes the Official Crypto of Miami Dolphins
Last updated on September 9th, 2022 at 08:38 am
[vc_row row_background_lines="no"][vc_column][vc_column_text]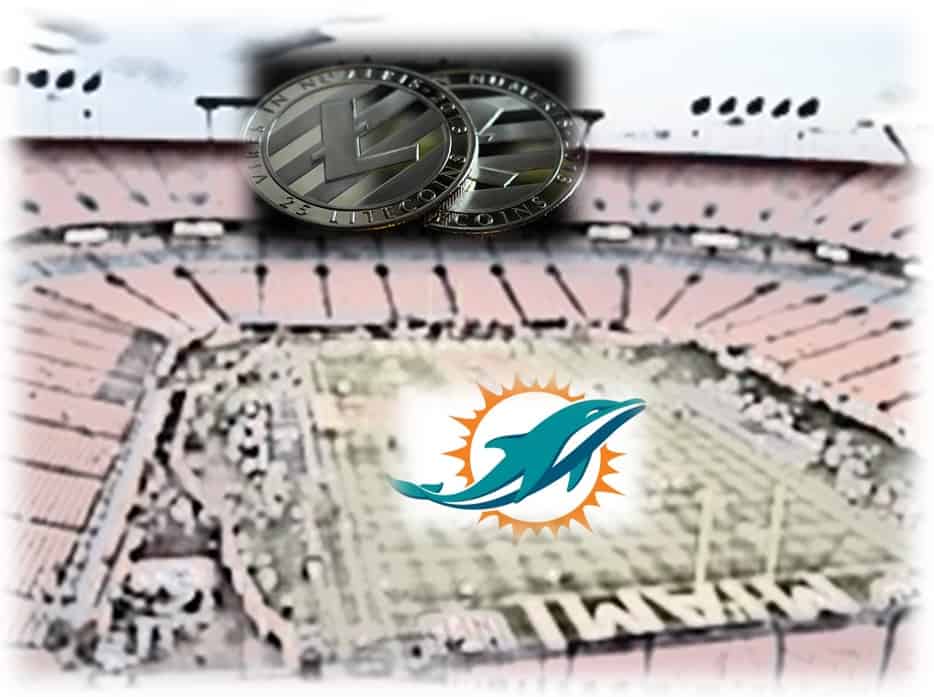 Anyone who understands the crypto space know that having mass adoption is the key to making things explode.
While most major financial players are busy bashing the space… which can be it's own form of promotion… major entities in other sectors of society are slowly embracing the idea of cryptocurrency.
According to a recent announcement, the fourth largest cryptocurrency by market cap, Litecoin, just became the official cryptocurrency of Miami Dolphins. The football team decided to adopt this particular asset and the Litecoin Foundation announced that they too see this as a unique partnership.
The foundation also pointed out that the newly established relationship creates powerful alignment between one of the world's most recognizable sports brands and LTC, which is among the largest and most popular cryptocurrencies.
Increased Exposure For Litecoin
The Foundation is not wrong in saying as much, as this is not just any small collaboration.In fact, there is a rather significant effort to give additional exposure to the Litecoin brand.
The project would receive in-game branding, as well as advertising opportunities at Hard Rock Stadium. In addition, it will also be included across the Dolphins' online properties and digital content.
This partnership and integration will also allow fans to use LTC for purchasing 50/50 raffle tickets. Half the funds will belong to the Miami Dolphins Foundation, while the other half will be sent to various charities. But it doesn't stop there…
Aliant payments, in collaboration with Litecoin, aims to enable ticket purchasing with either Litecoin or Bitcoin both online as well as at Hard Rock Stradium's kiosks.
An Important Move & Great Opportunity
Litecoin's founder, Charlie Lee, sees this as a major move forward and was sure to point out the magnitude of this type of an agreement. He stated that this collaboration would propel Litecoin in front of a massive audience of millions of people from all parts of the world. Not only that, but the move comes at the time when crypto adoption is advancing rapidly.
"This collaboration propels Litecoin in front of an audience of millions of people around the world at a time where adoption of cryptocurrencies continues to gain momentum and the ecosystem is able to support real world use cases in ways previously not possible. We see this as a powerful way to raise awareness and educate people about Litecoin and cryptocurrencies on a tremendous scale." – Charlie Lee
Meanwhile, Kim Rometo, the VP of Miami Dolphins and the Chief Information Officer, appears to be just as excited about the partnership. Rometo said that the Dolphins are always on a lookout for new methods of improving and enhancing the fan experience. The partnership will certainly allow for some new opportunities and also allow everyone involved to donate to great causes.
As for Litecoin itself, the move is as big and as important as it could be, but it comes as a part of a greater initiative, where thousands of businesses would allow their customers to use LTC to pay for goods and services.
Last December, Litecoin established a connection to sports when Charlie Lee announced that LTC is to be the official crypto of UFC 232.[/vc_column_text][/vc_column][/vc_row]
Disclaimer
The information provided here is for INFORMATIONAL & EDUCATIONAL PURPOSES ONLY!
View our complete disclaimer on our Disclaimer Page