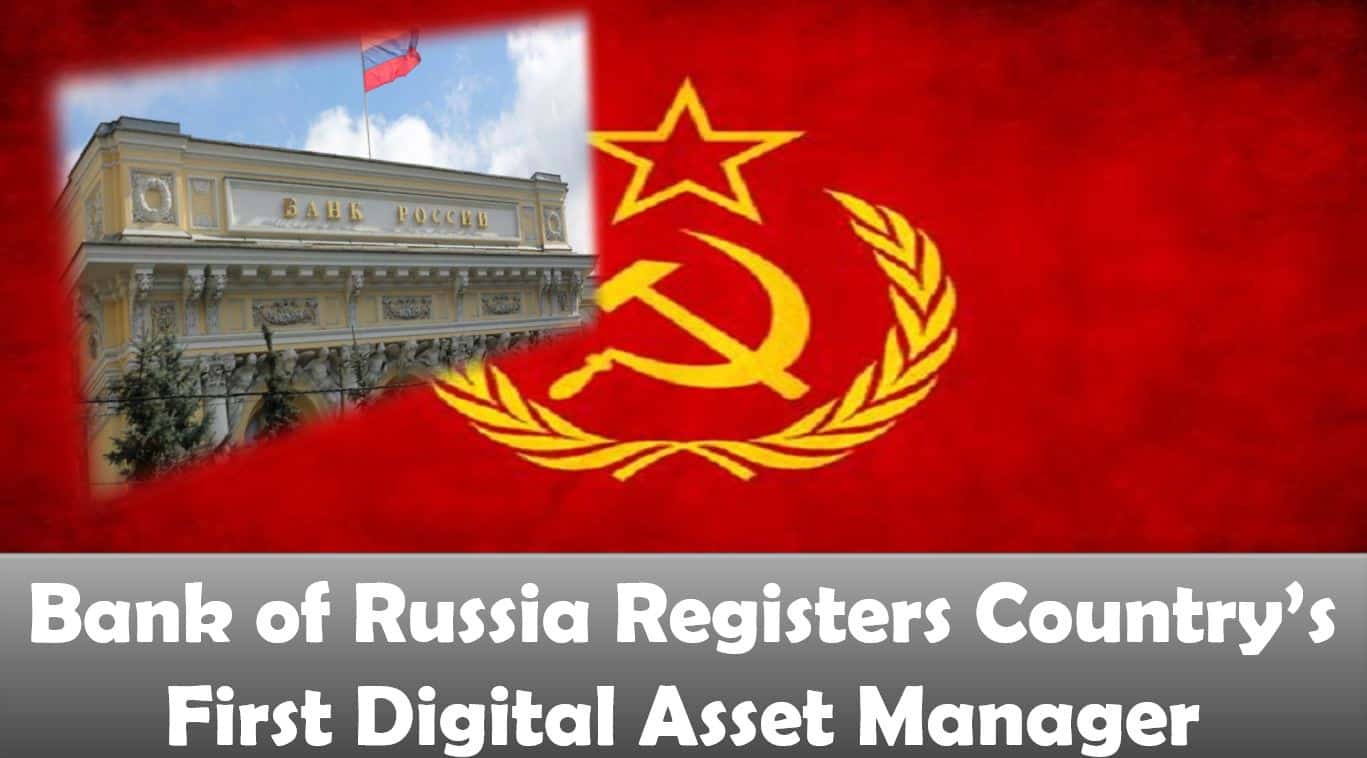 Bank of Russia Registers Country's First Digital Asset Manager
Last updated on September 9th, 2022 at 10:09 am
Russia is one of the largest crypto economies globally.
The country's crypto regulatory framework has been in the "gray zone" for a long time, but a shift is now happening.
The Bank of Russia has registered the first digital asset management company, marking a major step in the country's crypto journey.
Atomyze, a tokenization service, will be the first digital asset management company in Russia.
BoR Approves Digital Asset Management Company
The announcement from the Russian central bank noted that the information system and technical implementation employed by Atomyze met the regulatory requirements.
Atomyze will now have a chance to offer digital financial assets to its clients and provide a platform where its clients can gain access to new tokenized assets.
Bank of Russia further added that
"in order to further develop the DFA, the Bank of Russia has formulated proposals for improving the regulation of such assets and their taxation, which will increase the attractiveness and applicability of digital financial instruments. In the near future, these proposals will be submitted for discussion in the form of a regulatory consultation report."
Additionally, Atomyze will have the chance to conduct digital asset exchange operations on its platform under the rules governing a DFA exchange. These rules will be embedded on Atomyze's information system rules.
Atomyze To Use Blockchain
Atomyze is a blockchain firm based in Russia that integrates distributed ledger technology (DLT) into its processes.
Last year, the firm received funding from Interros, an investment firm co-founded by the second-richest person in Russia, Vladimir Potanin. Potanin made his fortune by acquiring a stake in Norilsk Nickel, a nickel and palladium mining and smelting company.
According to Interros, the Global Palladium Fund was among the pioneer issues on Atomyze.
This fund offers access to digital exchange-traded commodities whose value is backed by Norilsk Nickel's assets. The fund has launched on six European exchanges, including London.
Interros also added that Atomyze would become the first tokenization firm in Russia to receive regulatory approval.
The investment company added that Atomyze's offerings are available in Russia and other countries such as Switzerland. Interros added that this approval will promote "digital equality" in Russia, as the world is transitioning to a digital economy.
Interros also added that the offering will
"make it easier for Russian companies to enter world markets, and make it possible to attract more foreign capital to Russia."
Evolving Crypto Regulations in Russia
The crypto regulatory framework in Russia has significantly evolved. The country is currently showing a positive stance regarding crypto-assets, unlike previously when the Bank of Russia had warned citizens from engaging in crypto trading due to market volatility.
The Bank of Russia has been against local firms offerings digital asset services. Towards the end of 2021, the deputy governor at the Bank of Russia, Vladimir Chistyukhin, noted that the bank would only allow local firms to offer crypto services through foreign infrastructure.
Tinkoff, a leading private bank in Russia, acquired a foreign-based crypto firm last month. In 2021, the bank was barred from offering its own digital asset services.
Disclaimer
The information provided here is for INFORMATIONAL & EDUCATIONAL PURPOSES ONLY!
View our complete disclaimer on our Disclaimer Page