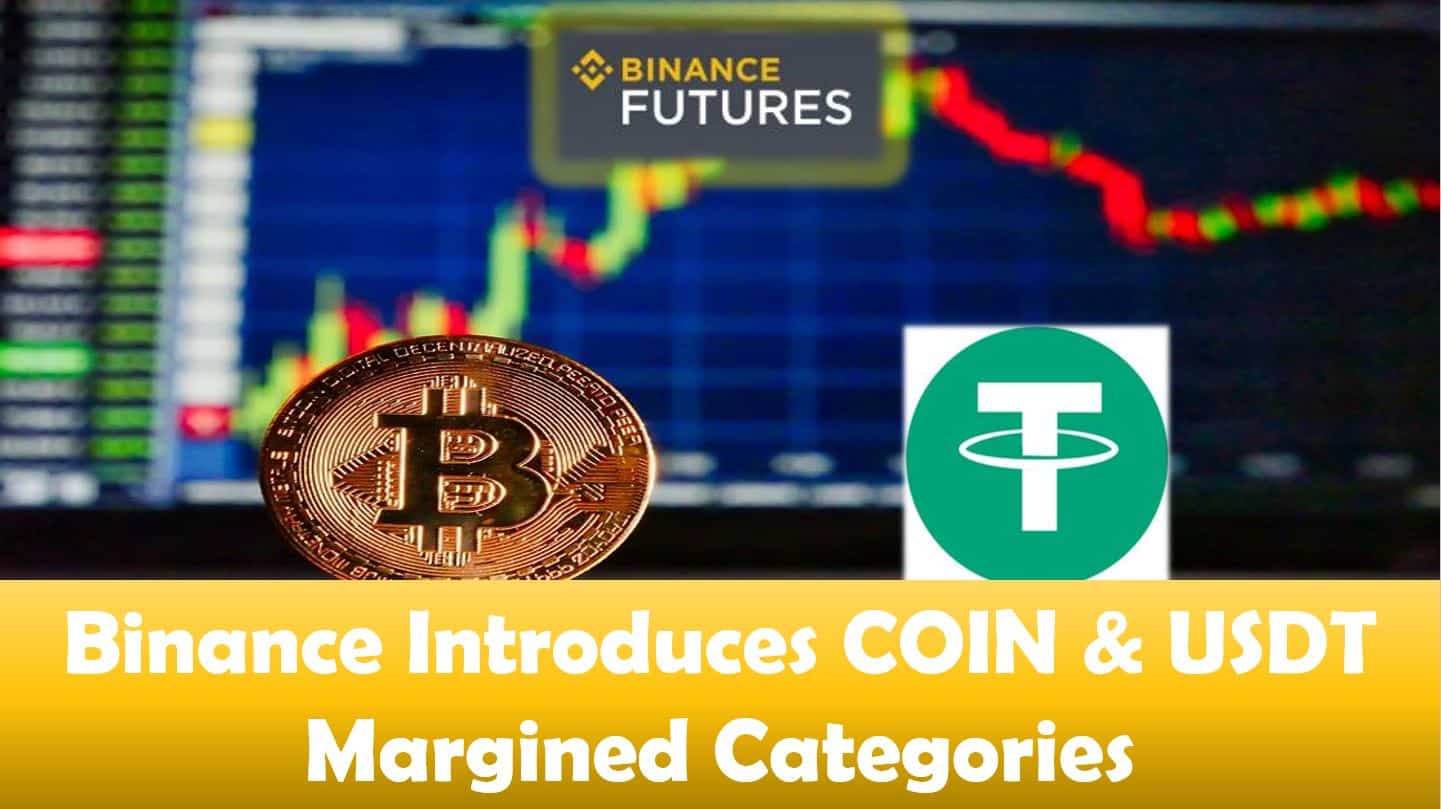 Binance Introduces COIN & USDT Margined Categories
The Binance cryptocurrency exchange is always in the news. Recently their latest move in the cryptocurrency space was their combined COIN and USDT margined futures volume hit a daily all-time high of $13 Billion.
The top crypto exchange recently announced the introduction of its COIN and USDT margined product category to quarterly and perpetual futures.
Some of the more recent Binance news we reported on included their launch of a regional cryptocurrency exchange in the UK and their launch of crypto credit cards in the EU & UK.
Binance is hoping that the new categorization will further attach more importance to cryptocurrencies, as the company is looking to bridge the acceptance gap between fiat currencies and crypto. With the new development, Binance has highlighted the use of altcoins and Bitcoin as settlement currencies.
---


---
As a result of the new categorization, Binance Futures users can choose new future contracts as COIN-magnified Futures in the Perpetual and Quarterly Futures platforms. They can also select the USDT-Futures in the Perpetual Futures platform, using both the web and mobile app versions of the Binance platform. This offers ease of access and transaction efficiency to the users.
The USDT-margined Futures has similar characteristics as the traditional standard futures which are marginalized and settled with any fiat currency when investing in gold or for assets delivery.
However, the COIN-margined futures are usually settled with assets instead, altcoins or Bitcoin in this case. They take the procedure of 'inverse' contracts which may seem counter-intuitive to traditional finance investors.
Cryptocurrencies Revolutionizing Futures
The instant and fungible nature of cryptocurrencies mean that they are gradually receiving more audience. And COIN-margined contracts have grown in popularity recently.
Another interesting thing is the use of blockchain technology to settle Smart Contracts. With the use of smart contracts in blockchain technology, it means that cryptocurrencies are settled without delay. This is one of the attractions for traders and investors looking for more transaction efficiency. It is one of the benefits they have when you compare them with other fiat currencies.
The instant settlement also entails that it's possible to use cryptocurrencies both for underlying assets in Futures and for settlements. It can be used as assets in a wide range of hedging strategies, which opens the door to new possibilities in terms of investments. It offers investors more investment options, which ordinarily fiat currencies cannot provide.
Binance To Offer More Assistance To Users
Binance Founder and Chief Executive Officer, Changpeng Zhao (CZ) commented about the increasing importance of futures contracts.
CZ informed investors and users that the COIN and USDT margined futures volume has reached $13 Billion, which as of the writing of this blog post is the firm's all-time daily high.
He also pointed out that Binance will continue in its goal of offering users the best experience and assist them in their quest to make the most profitable investments.
"We will continue to offer users the best experience and range of products on our trusted trading platform," he said.
CZ also said the nature of inverse cryptocurrency contracts makes it intuitive because of the digital assets, unlike traditional markets. Some utilize COIN-margined Futures to keep their crypto coins for longer terms. He said the crypto industry should consider all these as it can help to strengthen the crypto industry's standing.