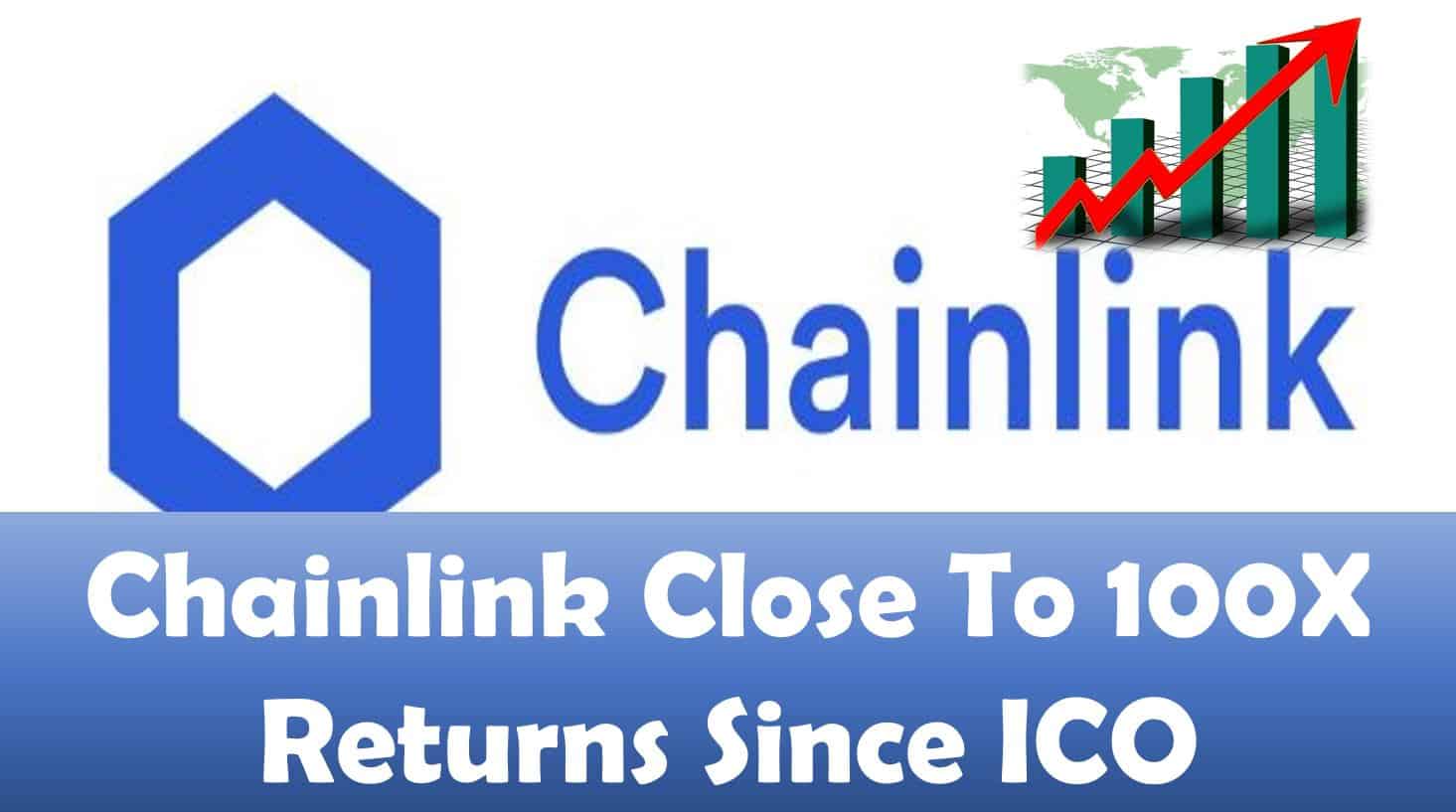 Chainlink Close To 100X Returns Since ICO
Last updated on December 7th, 2022 at 09:08 pm

Chainlink Close To 100x Returns
During Chainlink's ICO launch in September 2017, the offering price per LINK was a mere $0.11. When calculating the returns and using the all-time high value of Chainlink as a benchmark, it has now provided an investment return of 97x the initial ICO investment.
That means for every $100 an investor spent during the ICO launch, they will be making a profit of $9,700 by now. It is also clear that those who spent Bitcoin and Ethereum to participate in the crowdfunding will have an RIO of 71.30x and 32.54x respectively.
Link Marines Confident of Future Rise
In terms of upward movement and fundamentals surrounding Chainlink, LINK marines are very much confident.
The LINK marines have ignored the Zeus Capital report, which called the LINK project a vaporwave and insisted that Chainlink may drop to as low as $0.07. However, for the most part, there was little in the report that gave evidence to their claims, thus the report is considered FUD.
But for now, investors have kept faith with Chainlink as LINK has added great value since its ICO launch three years ago.
Some Link marines have even stated that they won't take profit until the digital asset reaches $100. As it stands, investor confidence on Chainlink is high and many investors want to keep their LINK in anticipation of more upward movement this year.
Investors Advised To Tread With Caution
Some industry experts think that Chainlink still has more space for growth, with the current circumstance surrounding the digital asset presently. However, they have also advised investors to take caution when going long, since the market has a history of going in the opposite direction when every statistic is pointing to another direction.
Just like all analysis of Chainlink, investors and traders have been advised to use the low average as well as stop losses to protect their trading capital because no one knows for sure where the market will be heading. They are also advised when going long, especially on Chainlink's parabolic chart.
With a maximum supply of 1 Billion coins and a circulating supply of 380 Million coins, Chainlink has become one of the most sought-after digital assets. Presently, Binance is the most current active market trading the digital asset.
Disclaimer
The information provided here is for INFORMATIONAL & EDUCATIONAL PURPOSES ONLY!
View our complete disclaimer on our Disclaimer Page