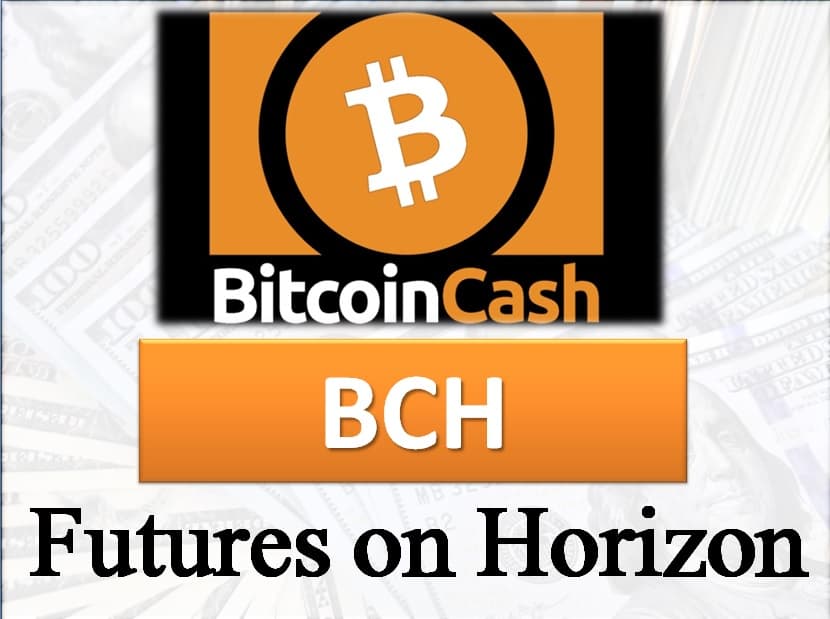 Bitcoin Cash Futures Contracts On The Horizon
Last updated on November 1st, 2022 at 02:32 pm
It seems like every other news piece in the crypto space is about futures and derivative trading. It's indicative of the current landscape of the space as a whole.
Here on CryptoCoinMindSet we've recently reported about Binance and Blade entering the arena.
Well, this news article is no exception
Bitcoin.com is reportedly working towards developing a futures contract for Bitcoin Cash (BCH).
BCH is currently the fourth largest crypto asset according to data from CoinMarketCap.
The firm, which is backed by popular cryptocurrency investor Roger Ver, is also working on various projects which are meant to create more interest around BCH and its coming futures contract.
BCH is a hard fork of the leading cryptocurrency, Bitcoin.
Listing BCH Derivatives
The Bitcoin.com team is working towards listing BCH derivatives on regulated crypto exchanges.
According to David Shin, the recently appointed head of Bitcon.com's exchange unit, the firm has started engaging in talks to have BCH derivatives products on exchanges regulated by the Commodity Futures Trading Commission (CFTC). This would allow the derivative product to be traded in the United States, a territory that carries the largest group of institutional crypto investors in the world.
Shin added that the ultimate aim for the firm is to make BCH one of the leading cryptocurrencies in the world. The head of the firm's exchange unit added that they have started discussions to list BCH's futures product and more plans are in place to engage in further discussions with CME about these products.
CME Group Inc. is currently responsible for the marketing of Bitcoin futures contracts. A short while ago we reported about recent decisions regarding these contracts on our blog.
If Bitcoin.com manages to get the CME on board, it would give BCH a much needed boost in the endeavor to become a leading cryptocurrency.
Bitcoin.com Continues Working
The retail options being developed by Bitcoin.com are just a part of the different projects the firm is engaged in as they try to move up the crypto rankings. According to Shin, the firm has plans to develop a trading competition similar to eSports. This competition would help to create a community of crypto experts and retailers that lean towards the development of an identity driven crypto industry.
Shin joined Bitcoin.com last month and is in charge of the firm's exchange business. The exchange unit of the firm was launched recently and it has hit the ground running under Shin's leadership. Roger Ver, one of the crypto industry leaders, is now the Executive Chairman of Bitcoin.com after he placed Stefan Rust in the position of CEO.
Disclaimer
The information provided here is for INFORMATIONAL & EDUCATIONAL PURPOSES ONLY!
View our complete disclaimer on our Disclaimer Page