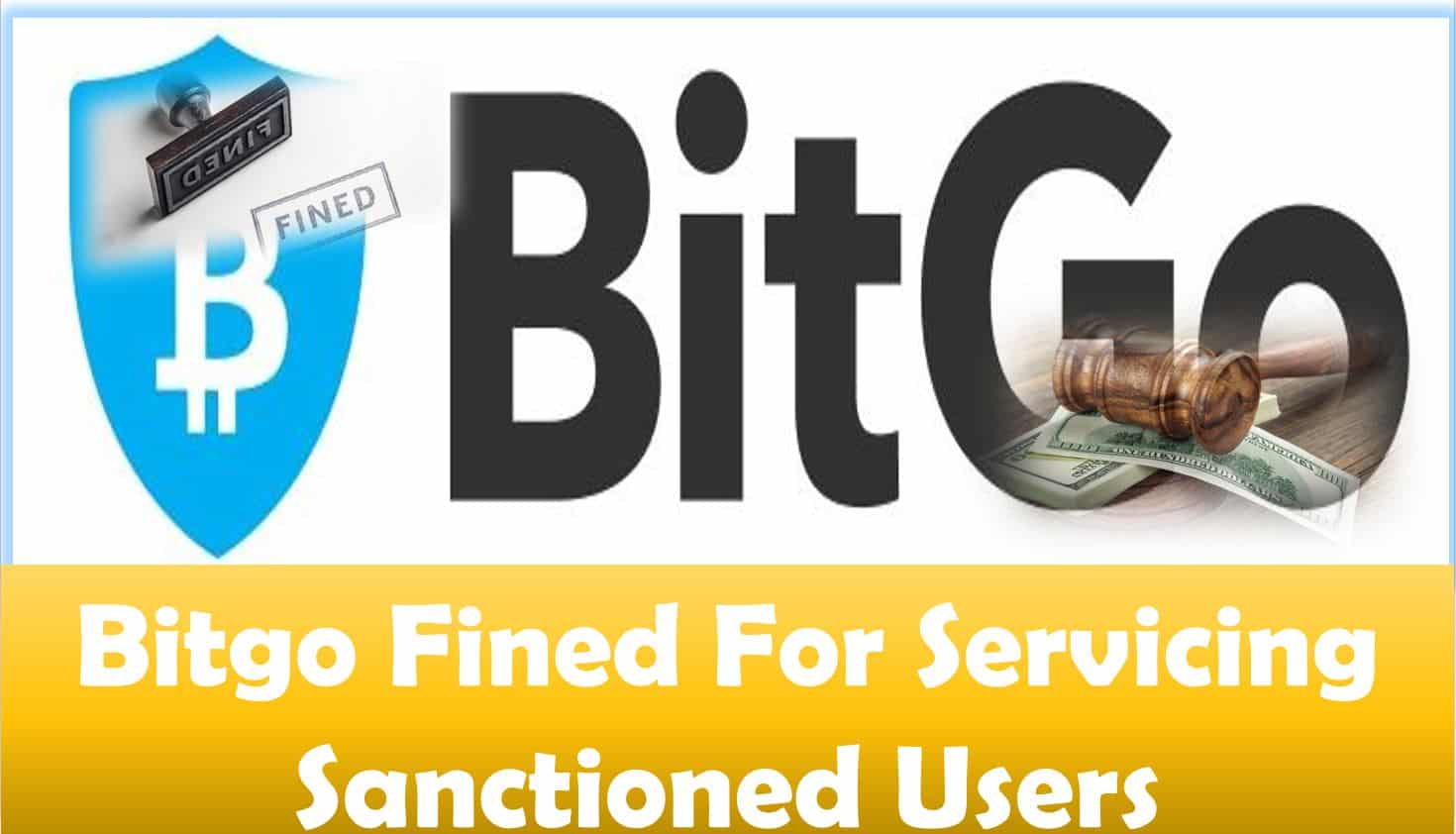 Bitgo Fined For Servicing Sanctioned Users
Last updated on December 5th, 2022 at 02:37 pm
A recent announcement published by the U.S. Department of the Treasury revealed that the OFAC (Office of Foreign Assets Control) fined crypto platform Bitgo. The fine comes after Bitgo allowed users from sanctioned countries to use its crypto wallet services, thus violating the sanctions program.
Ever since the crypto industry went big and the adoption started to speed up, the U.S. government was concerned about its potential. Apart from the usual fears of crypto being used for money laundering and terrorism financing, the government also worried about the possibility of sanctioned countries using crypto to bypass sanctions.
Now, the US Treasury discovered that this was, indeed the case and one of the platforms responsible for allowing this was Bitgo. According to the agency, Bitgo processed 183 crypto transactions that violated the sanctions program.
The announcement, which was published this Wednesday, December 30th, noted that the OFAX entered into a $98,830 settlement with Bitgo.

Forbidden Activity on Bitgo
The statement further said that Bitgo failed to prevent users from multiple sanctioned regions — including Ukraine, Cuba, Sudan, Iran and Syria — from using its wallet management services.
The Treasury noted that Bitgo had the means to know where the users are located based on their IP address, which likely revealed that the users live in sanctioned regions. Provided that the service's sanctions compliance procedures worked correctly, Bitgo failed to implement the designed controls to prevent these users from accessing its services.
There were 183 crypto transactions processed by Bitgo in total. Through these transactions, the service processed around $9,127.79. The transactions took place over a long period, between March 2015 and December 2019.
OFAC also noted that Bitgo did keep track of these users' IP addresses, primarily for security purposes. However, it chose not to use this data for sanctions compliance purposes, nor did it report the violations to the authorities.
Bitgo Complies
Bitgo did implement the sanctions compliance policy in early 2020, stating that it just learned of the sanctions violations involving its platform.
It stated that it "represented that it has invested in significant remedial measures in response to the apparent violations."
These measures include implementing the OFAC policy, as well as hiring a chief compliance officer. The newly-adopted sanctions are now implemented to all of the platform's services.
OFAC confirmed that Bitgo is now screening all accounts — which includes hot wallet accounts — against the agency's Specially Designated Nationals and Blocked Persons List. The company is also no longer servicing crypto wallet addresses identified and blocked by OFAC itself.
Lastly, Bitgo also conducted a retroactive batch screen of all of its users, to confirm that no other unwanted entities have slipped through the cracks, and somehow managed to keep using services to which they are not entitled to.
Disclaimer
The information provided here is for INFORMATIONAL & EDUCATIONAL PURPOSES ONLY!
View our complete disclaimer on our Disclaimer Page