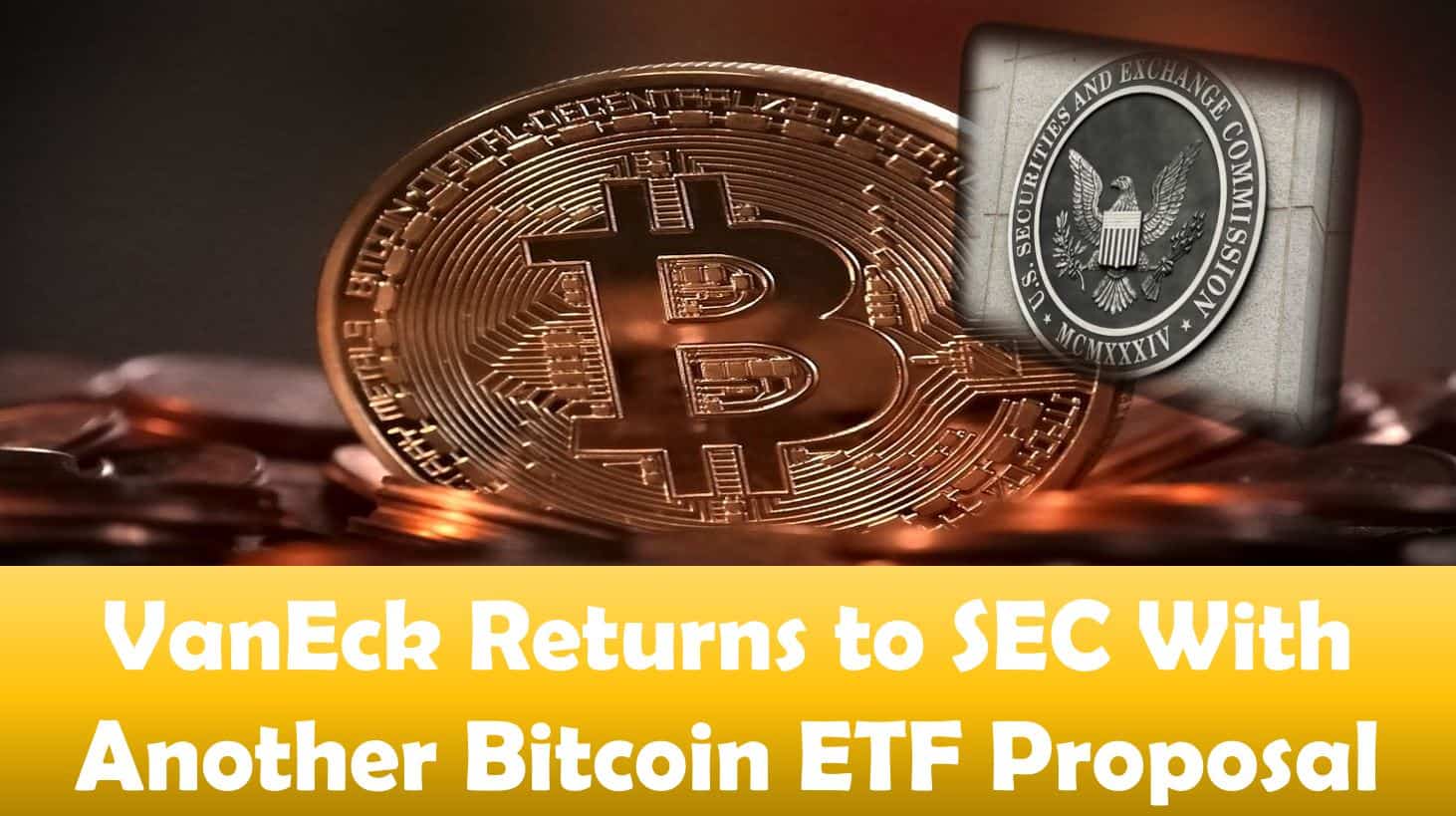 VanEck Returns to SEC With Another Bitcoin ETF Proposal
Last updated on December 5th, 2022 at 02:39 pm
The company has been submitting Bitcoin Exchange Traded Fund proposals for years now and each time, the SEC has declined. However, it would seem that the firm is still not giving up

VanEck Bitcoin Trust ETF
According to what is known, VanEck returned to the U.S. Securities and Exchange Commission to submit an application for VanEck Bitcoin Trust.
The company believes that an ETF would be extremely beneficial for the crypto industry. But a Bitcoin ETF would finally put the largest digital asset shoulder to shoulder with the shares of tech giants like Microsoft or Apple.
While most other parties who also filed applications for Bitcoin ETFs with the SEC got discouraged and have simply gave up, VanEck has always come back. Even in 2019, after withdrawing the proposal, the firm confirmed then that it would be back and they have been true to their word with this latest application.
Positive Changes In The SEC
Like all previous applications, this one also specifies that the ETF would trade on the CBOE BZX exchange if approved. But, it still remains to be seen how the SEC will react.
Given that the regulator rejected every proposal so far, things are certainly not looking favorable for the firm. Unless, of course, there is a drastic change in approach proposed in the application, which might make things good enough for the SEC.
Looking for a positive light, there is the previous statement by the the SEC Chairman, Jay Clayton. He stated that the regulator is still open to considering ETFs. For those who are not necessarily convinced that holds any water, last week Secretary Clayton stepped down and he is being replaced by Dalia Blass. However, in previous writings about the possibility of a Bitcoin ETF, Blass wrote in 2018 that the BTC market is neither large nor liquid enough for an ETF.
Disclaimer
The information provided here is for INFORMATIONAL & EDUCATIONAL PURPOSES ONLY!
View our complete disclaimer on our Disclaimer Page