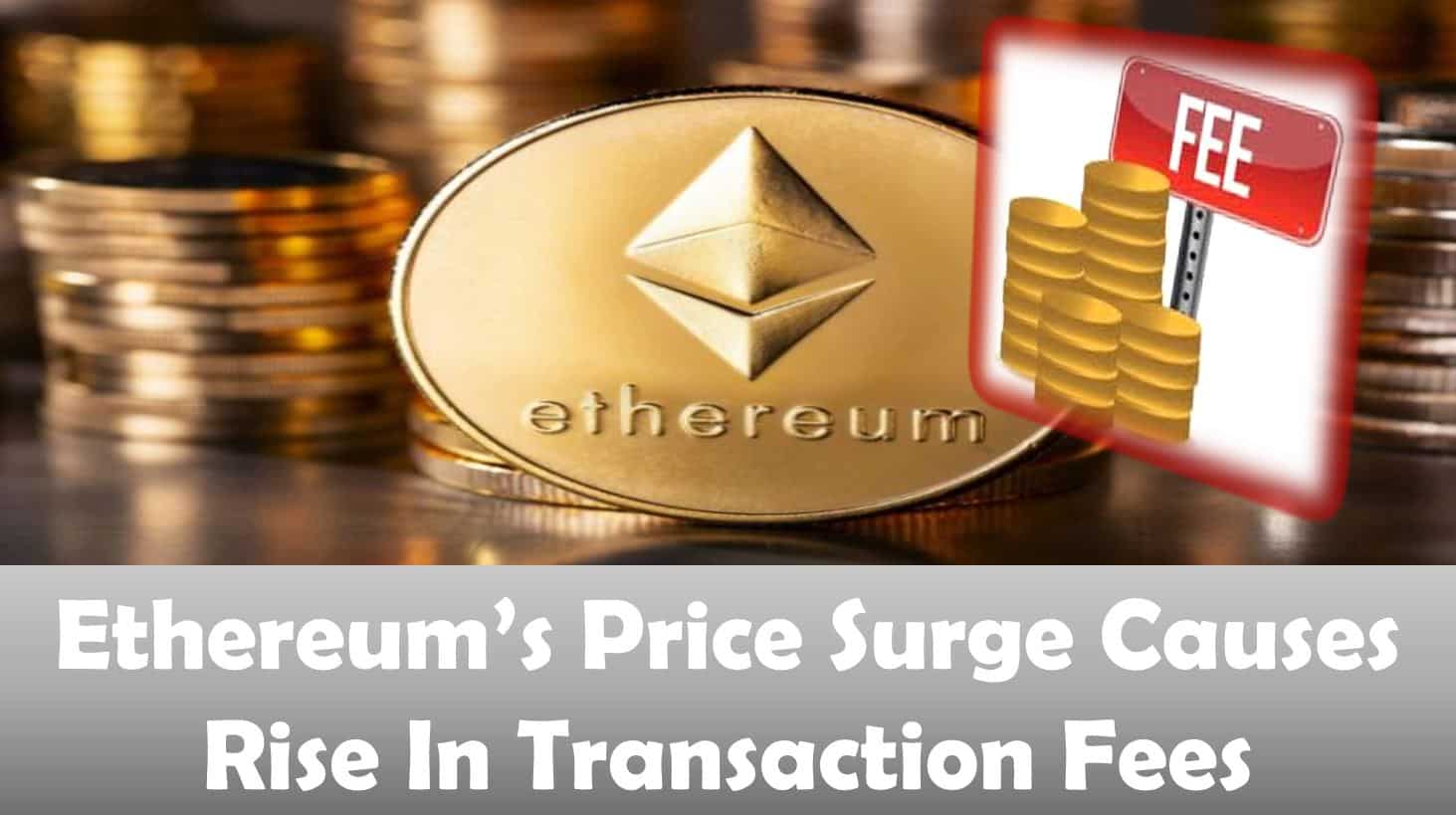 Ethereum's Price Surge Causes Rise In Transaction Fees
Last updated on December 5th, 2022 at 02:36 pm
Ethereum
The past couple of weeks have been very exciting for the holders and traders of the number 2 cryptocurrency by marketcap, Ethereum. The crypto asset has seen a increase in USD value of over 60% in the last week alone, revisiting highs no seen since early 2018.
As Ethereum's price continues to scale upwards, the average fees on the network have also risen to over $10, a price that has not been seen since September last year.
YCharts, a data monitoring site, released interesting data on the average fees on the Ethereum network. The data shows that the average fees on the blockchain have surpassed the $15 mark, within the past month.

High Volume of Pending Transactions Blamed
Market observers believe that the high increase in transaction fees is a direct result of the high number of pending transactions on the Ethereum network.
Interestingly, Uniswap has the largest share with about $13 Million worth of transactions spend within the past 30 days. Tether (USDT) on the other hand, maintains the second-largest share with $10.5 Million worth of ETH spend within the same period.
But a majority of the top ten are from other DeFi projects. The high transaction fees have caused so many crypto members to lodge complaints on Twitter, as they said the high fees make smaller DeFi swaps more challenging financially.
Others have complained that the high fees have made it possible for Ethereum miners to gain significantly higher than expected profits. There are also recent reports suggesting that ETH miners are currently earning more than their BTC counterparts.
Ethereum Heading To New Highs
The roller-coaster ride of Ethereum's price has certainly contributed to and has been blamed by many as the ultimate reason for the high transaction fees on the network.
In September, the cryptocurrency was struggling to move above the $330 mark. Fast-forward four months – the cryptocurrency has made over 280% gains to trade and find support over $1,000.
However, with the crypto market still basking in bullish euphoria and Ethereum could still create new highs as the market continues to grow and overall adoption of cryptocurrency continues to increase.
Disclaimer
The information provided here is for INFORMATIONAL & EDUCATIONAL PURPOSES ONLY!
View our complete disclaimer on our Disclaimer Page