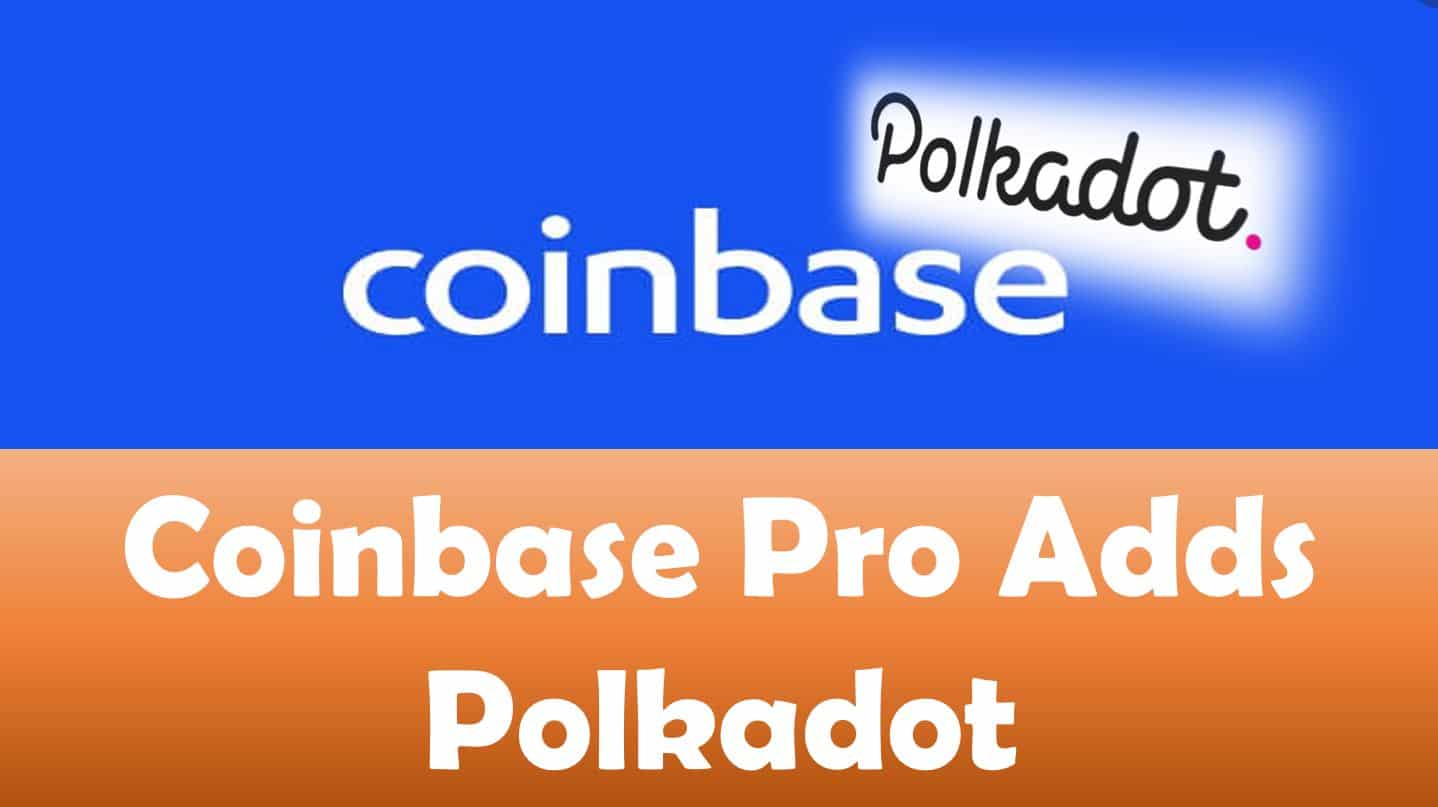 Coinbase Pro Adds Polkadot
Last updated on December 4th, 2022 at 10:57 pm
Coinbase seems to be expanding the number of tokens available on the platform. Just a few days after adding Dogecoin to its list of tradable tokens, the exchange has now offered Polkadot to the list of supported assets on Coinbase Pro.
Polkadot began trading on Coinbase Pro on Wednesday, June 16. The trading pairs available for DOT will include DOT-USD, DOT-BTC, DOT-EUR, DOT-GBP and DOT-USDT.
In the notice, Coinbase stated that the service:
"will launch in three phases, post-only, limit-only and full trading. If at any point one of the new order books does not meet our assessment for a healthy and orderly market, we may keep the book in one state for a longer period of time or suspend trading as per our Trading Rules."
The CEO of Coinbase, Brian Armstrong, stated that the exchange would be looking further to expand its assets. Armstrong stated that new assets would be reviewed and the process for expansion would be accelerated.
The CEO also said that Coinbase was looking to gain a competitive edge in the market. He stated that exchanges were picking which assets to work with depending on trading volume and marketcap. The decision to add Polkadot was attributed to the increasing demand for the token and increasing projects.

Polkadot's Protocol Gaining Ground
Polkadot is a network that enables the transfer of communication between multiple blockchains. The network offers a high level of security and scalability. On June 15, Polkadot launched the parachains auction to pave the way for an upgrade detailed in the Polkadot whitepaper.
The upgrade is currently taking place on the Kusama blockchain, after which it will transfer to Polkadot. The Kusama governance protocol will allow voting of upgrades on the platform. Kusama is an earlier version of Polkadot that is aimed at testing the functionality of the network.
Many projects have already been launched on the Polkadot network, including IOST and the Proof of Believability Smart Contract platform.
In a separate announcement, the Graph also announced that it would launch a partnership with Polkadot to allow developers to launch a project on Polkadot.
The addition on Coinbase Pro has played an incredible role in increasing the value of Polkadot.
The other Coinbase listing that has been gaining in value is Dogecoin. The dog token was added to Coinbase Pro at the beginning of June, leading to a massive price hike. Doge had been on a downward trend after the crash, but it picked up after the listing.
Disclaimer
The information provided here is for INFORMATIONAL & EDUCATIONAL PURPOSES ONLY!
View our complete disclaimer on our Disclaimer Page