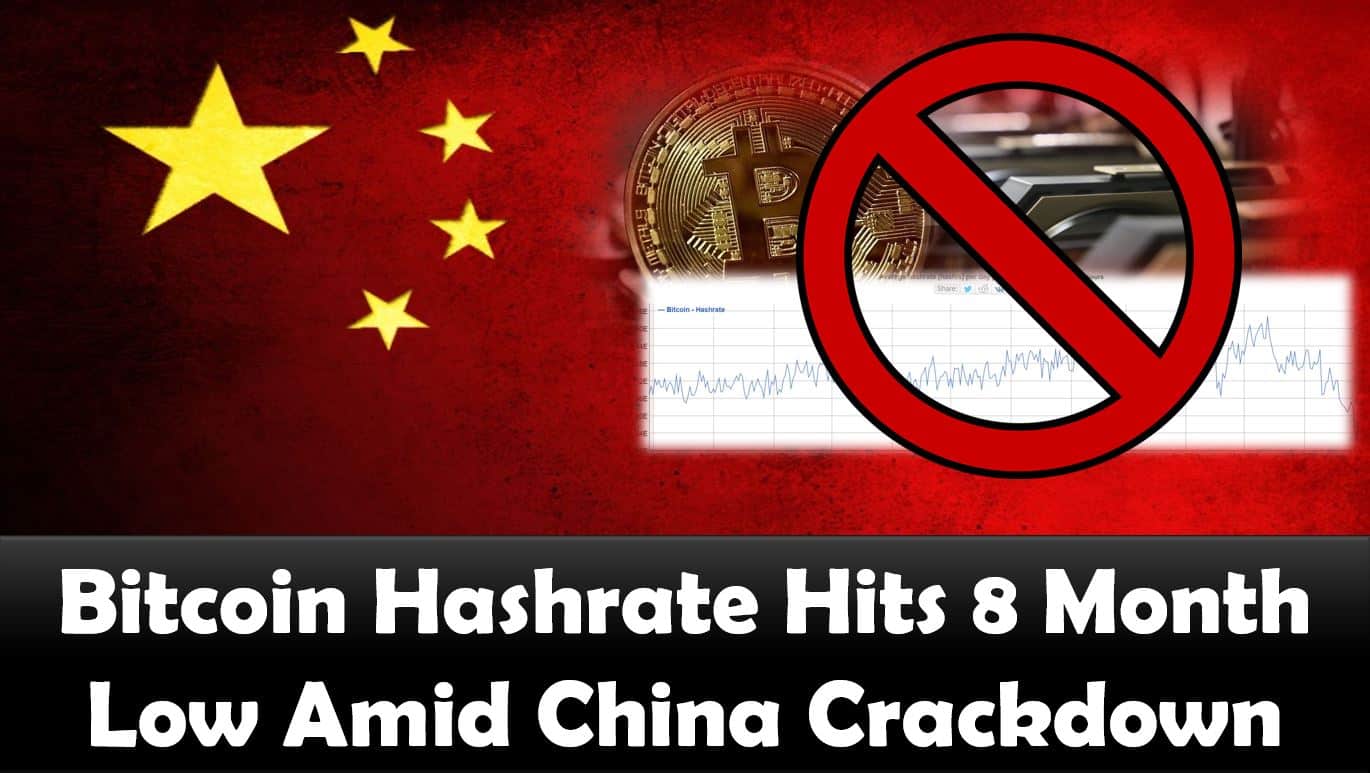 Bitcoin Hashrate Hits 8 Month Low Amid China Crackdown
Last updated on December 4th, 2022 at 10:54 pm
At its peak just six weeks ago, Bitcoin's hashrate was 171.4 EH/s (quintillion hashes per second), but this has dropped to 91.2 EH/s.
Metrics provided by Bitinfocharts has also shown there is a reduction in mining profitability. The mining profitability stood at $0.449 USD daily per terahash per second at its peak, but this has since dropped to $0.226 currently.
Though this drop in BTC hashrate has reached the lowest level in a period of eighty months, it is close to going below another monthly low reported on November 3 2020, at 90EH/s.
The drop in hashrate shows less competition among Bitcoin miners, which could be attributed to the closure of operations by mining firms in China.
The lower hashrate also indicates that miners now need fewer resources to mine, making the network less secure. Recently, mining firms in Sichuan Province became the victims of the recent crackdown after authorities shut down mining pools.
---
---
China Bitcoin Mining Crackdown
Mining firms have been looking to overseas markets as their base of operations. One of the states poised to become a major mining hub is Texas.
Texas has one of the most favorable mining regulations and availability of cheap and renewable energy.
But shutting down miners is not the only way that China is attacking Bitcoin and cryptocurrency. Among the weapons in their arsenal is their blocking of cryptocurrency related internet searches within the country.
These moves by China are likely in preparation for the launch of their Central Bank Digital Currency (CBDC). This launch is currently planned for their hosting of the Olympics in 2022.
Disclaimer
The information provided here is for INFORMATIONAL & EDUCATIONAL PURPOSES ONLY!
View our complete disclaimer on our Disclaimer Page