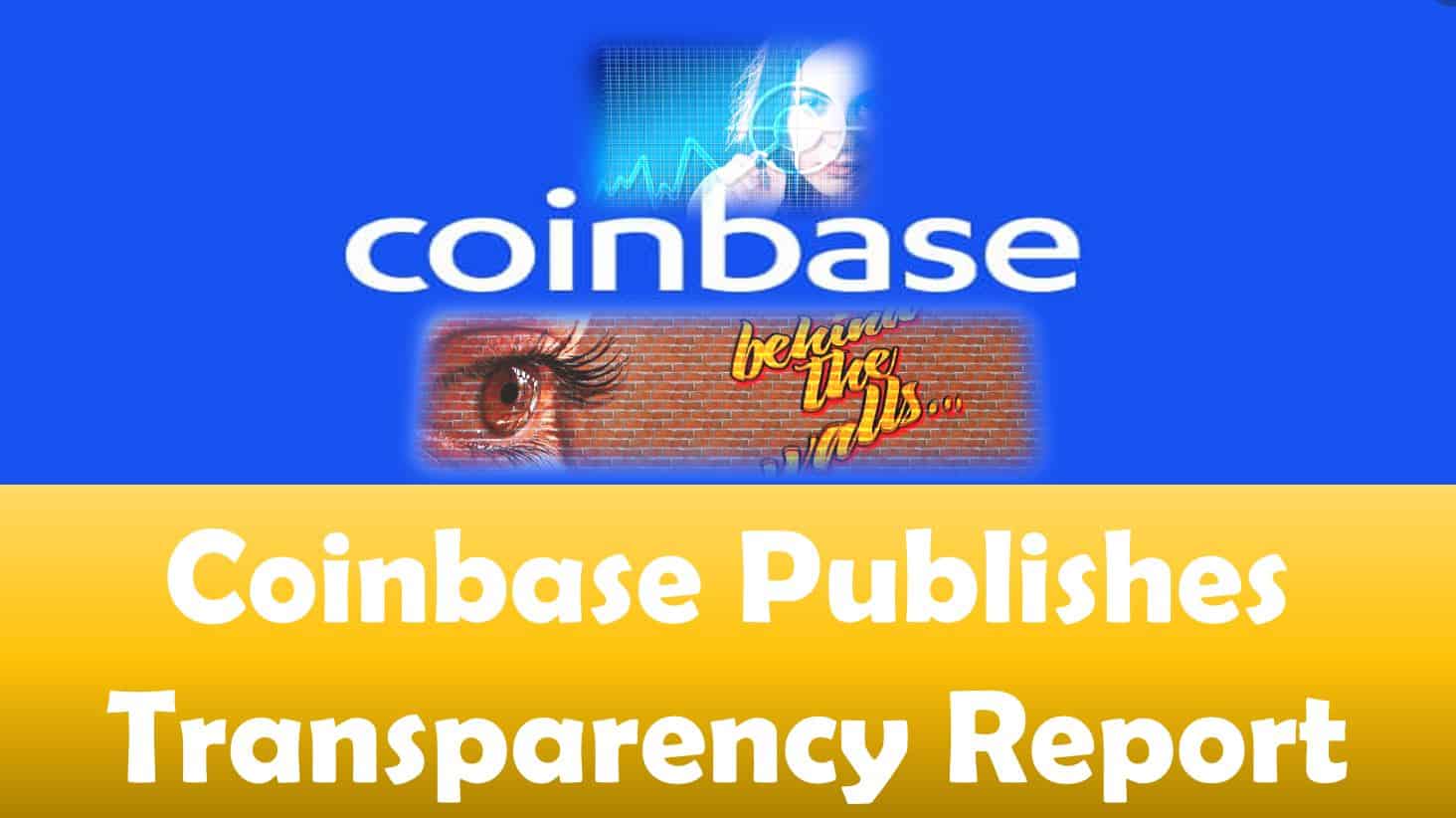 Coinbase Publishes Transparency Report
Last updated on November 1st, 2022 at 01:56 am
U.S. crypto exchange, Coinbase, recently published a transparency report, notifying customers of how many requests for information it received from the government, and who sent them.
The exchange revealed some interesting information, such as how many requests for information it has received till now, who sent the requests and more.
This transparency report is a first of its kind for Coinbase. The crypto exchange has always been very forward with its position to comply with legitimate information requests form governments and law enforcement agencies.
Apart from the requests for information, the exchange also spoke about how it handles 'legitimate requests' that came from the government. The exchange's announcement notes that, as a financial institution that has a duty to prevent prohibited activity on its platform, Coinbase respects the authorities' legitimate interests in pursuing bad actors.
However, the report also goes on to reveal that the exchange has received nearly 2,000 requests for customer data from the government in the first six months of this year alone.
There have been 1,914 information requests since January 1st from the government and 90% of those requests came from the US, the UK and Germany. According to the report, the majority of those requests, 1,848 to be exact, were related to various criminal investigations and around 66 requests being tied to administrative and/or civil investigations.
The US itself is responsible for more than half of them — around 58%. Furthermore, most requests came from the FBI (340), Homeland Security Investigations (184) and DEA (104).
---

---
Coinbase Quells Critics
Coinbase noted that it believes in protecting its customers' financial privacy. As part of that commitment, it is working to ensure that customer data remains safe from inappropriate use, compromise or unnecessary disclosure.
In other words, with all the requests that the exchange has received regarding user data, it felt obligated to publish this information and ensure that its users are aware of what is going on.
However, the exchange has had no shortage of critics, especially when it comes to its lack of transparency with regard to information requests. Recently, the Electronic Frontier Foundation (EFF) criticized the cryptocurrency exchange for not publishing such reports all the time.
In its critique of Coinbase, the EFF stated that transparency reports are important tools that are being used for the accountability of companies.
The EFF did praise Kraken, one of Coinbase's competitors, for realizing this and publishing transparency reports on a regular basis.
The choice to start publishing these reports now may also be due in part to changes within the crypto space. In particular, DeFi exchanges and the surging trend around them provides a major point of competition for centralized exchanges like Coinbase.
So, one could argue that in order to keep the clients' trust, Coinbase had no choice but to publish the information. While Coinbase has stated that it plans to continue publishing these reports, it was noted that it is restricted from disclosing some of the information requests.
Disclaimer
The information provided here is for INFORMATIONAL & EDUCATIONAL PURPOSES ONLY!
View our complete disclaimer on our Disclaimer Page