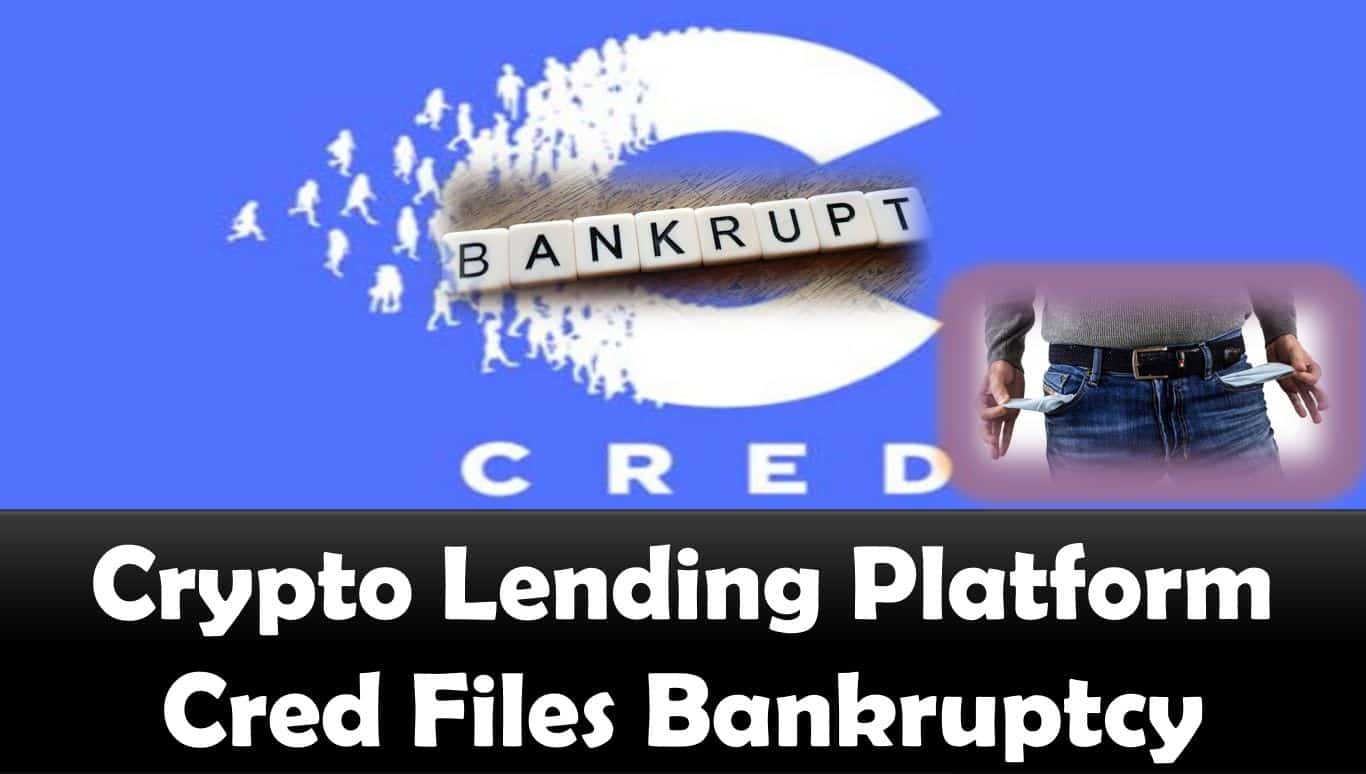 Crypto Lending Platform Cred Files Bankruptcy
Last updated on November 8th, 2022 at 01:55 pm
On November 7th, U.S. based cryptocurrency lending service Cred filed for Chapter 11 bankruptcy protection, which leaves many of the platform's customers worried about the safety of their funds.
Based on the court document filed by Cred's legal team, the estimated liability of the company is listed as between $100-500 Million and its estimated assets are valued at between $50-100 Million.
Customers Fear Safety of Their Funds
Customers are worried whether their funds are safe, as the company has declared liabilities bigger than assets.
"We just want to know that our funds are safe," one of the users said, before adding that the firm should address the worries of the customers at its next announcement.
In response to user comments, Cred put up an update informing users and the general public about the Chapter 11 bankruptcy filing.
The company revealed in a statement that it had filed for Chapter 11 to "maximize the value of the platform to creditors."
The filing of bankruptcy is coming after the firm announced on October 28th that it plans to suspend inflows and outflows of funds for two weeks.
Cred also said on its Twitter page that the action was not for any criminal investigation. Rather, the suspension was because of a fraudulent incident by a perpetrator.
According to the tweet, it's to enable the platform to provide resources and guide for the investigation of irregularities in dealing with corporate funds.
Customers Can't Access Funds
Before the suspension was announced, trading platform and crypto wallet Uphold terminated the partnership it has with Cred. According to recent reports, some Uphold users have been having technical glitches with the CredEarn program, which is supposedly caused by Cred.
After the cancellation of the partnership, one of the users revealed that about $140,000 worth of Bitcoin in his account has been locked by Cred.
Another user claimed he had already deposited 7,250 XRP (about $1,829 at press time) before the platform stopped all inflows and outflows.
However, the company has stated that none of the customer information, customer accounts or systems were affected as a result of the fraudulent incident. But it had not updated the users either by mail or on Twitter regarding the type of assets accessed.
Other users also claimed they have their funds locked out by the company and they want to know how they can withdraw their funds. Some made claims of being locked out of their accounts which contained thousands of XRP and other digital assets.
As the bankruptcy process continues, it's highly unlikely that the company will open the deposits and withdrawals of funds.
Disclaimer
The information provided here is for INFORMATIONAL & EDUCATIONAL PURPOSES ONLY!
View our complete disclaimer on our Disclaimer Page