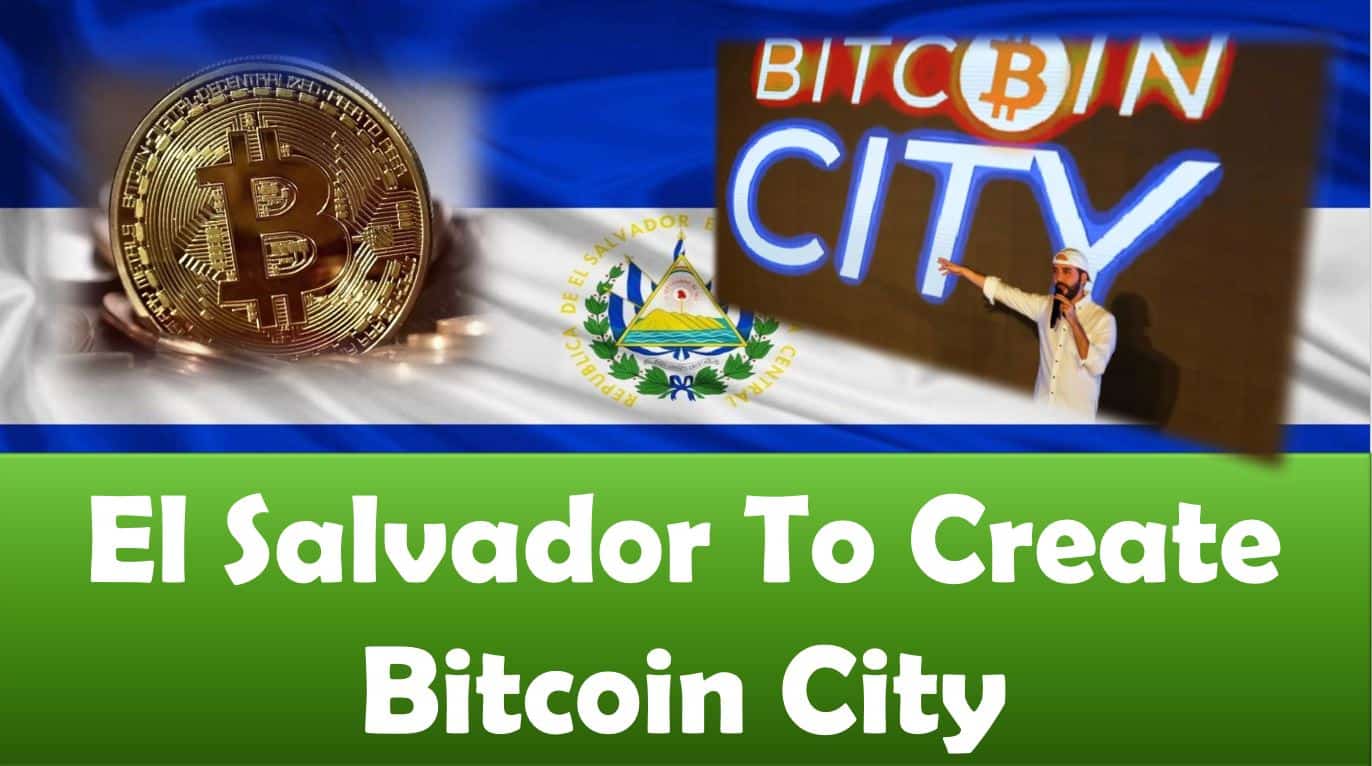 El Salvador To Create Bitcoin City
Last updated on December 4th, 2022 at 10:13 pm
El Salvador has announced plans to build a Bitcoin city. The country has been making notable measures to boost the adoption of Bitcoin ever since it announced the launch of Bitcoin as a legal tender in September.
As part of pushing its pro-bitcoin agenda, the country has announced that it plans to build an entire city using the primary cryptocurrency.
El Salvador has recently announced that it would be creating a Bitcoin city. The creation of this city will be enabled by a partnership between El Salvador and other crypto firms such as Bitfinex and Blockstream.
El Salvador has also announced that it plans to add to the amount of Bitcoin it owns by making a $500M Bitcoin purchase. The country's president, Nayib Bukele, made these announcements during a Bitcoin conference in the country.
Staying The Course For Bitcoin Adoption
El Salvador came into the limelight mid this year after its legislatures passed a bill that would allow Bitcoin to be used as legal tender.
The move faced much opposition from outside of the country. Regulatory bodies and financial institutions such as the World Bank and the IMF chastised El Salvador.
Moreover, there was also pressure from within. Opposition from political parties as well as remittance services within El Salvador.
According to the IMF, Bitcoin is a highly volatile asset; hence it poses a danger to economic stability.
However, many in the cryptocurrency space believe that the IMF has other, more nefarious concerns.
For example, that if countries of the world allow their citizens to use Bitcoin and stablecoins, they will loose their ability to use their influence to implement various world agendas (see video).
However, Bukele did not heed these criticisms and instead took advantage of price dips to buy Bitcoin that would support this initiative. Currently, El Salvador owns over 1100 Bitcoin and the gains made are being channeled into building "Bitcoin" schools and a veterinary hospital.
Bukele has now announced even more plans to push for the adoption of Bitcoin. The Salvadorian president announced plans to create an entire city surrounding the primary cryptocurrency. He stated that this city would be based on the eastern side of the La Union and that it would be powered using volcano energy.
Bukele noted that this city would be carbon neutral because it would solely rely on the geothermal energy derived from the volcano. Moreover, no taxes would be issued in this city, as VAT would fund its operations.
In the conference, Bukele noted that the city would foster investments and innovation.
"Invest here and make all the money you want. This is a fully ecological city that works and is energized by a volcano."
Bukele stated that the city would be constructed using a circular design.
Moreover, it will come with the essential features found in any city, such as an airport, commercial area and residential area. It will also feature a central plaza that will appear like a Bitcoin symbol when viewed from the air.
Support From Leading Crypto Firms
This initiative will be supported by leading firms in the crypto and blockchain sector. These firms include Blockstream, Bitfinex and iFinex, the company behind the development of the Tether stablecoin.
The CTO of Blockstream, Samson Mow, stated that the firms involved in this initiative will issue a $1 Billion "Bitcoin bond." This instrument will be used as a tokenized financial asset to be used on the Liquid Network.
A statement from Blockstream also states that
"The $1 billion US raised will be split between a $500M allocation of Bitcoin (BTC) and a $500M infrastructure spend for building out energy and Bitcoin mining infrastructure in the region."
On the other end of the development spectrum, iFinex will be involved in developing a regulatory framework that will govern the regulation, issuance and operation of digitized financial instruments in El Salvador.
Disclaimer
The information provided here is for INFORMATIONAL & EDUCATIONAL PURPOSES ONLY!
View our complete disclaimer on our Disclaimer Page