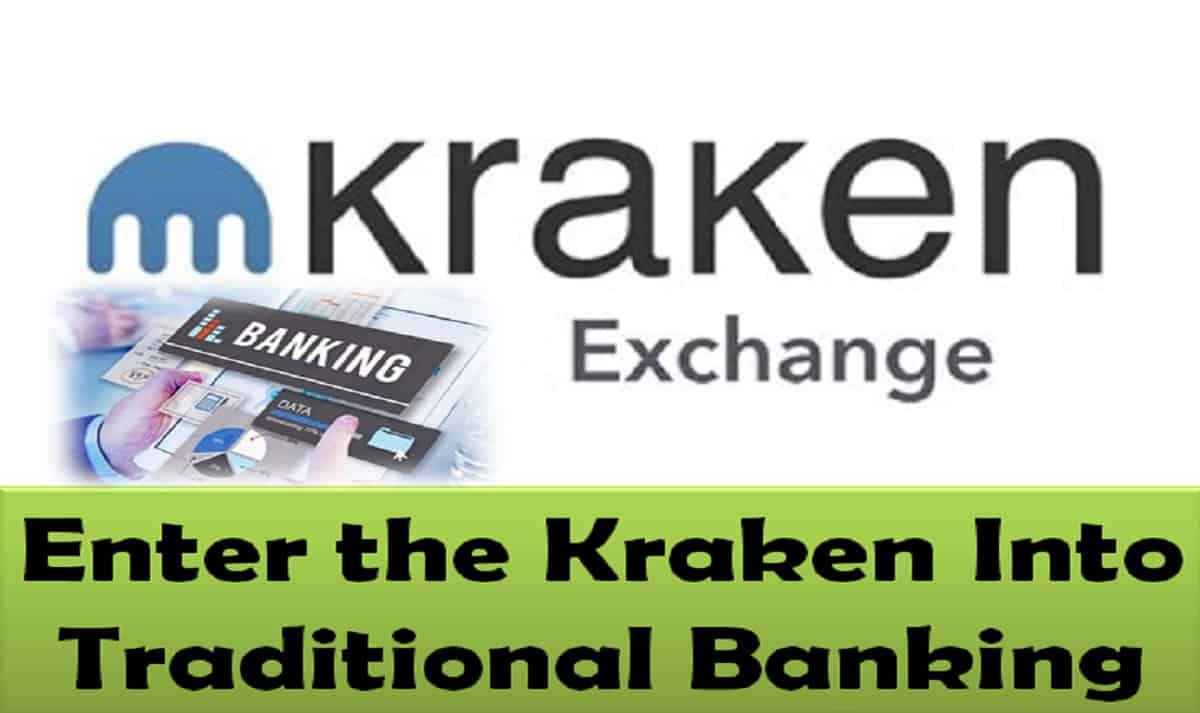 Enter the Kraken Into Traditional Banking
Last updated on May 9th, 2023 at 04:06 pm
When you talk about cryptocurrency exchanges and the like involving themselves in various aspects of the current financial space, you get met with mixed reviews.
That's understandable… after-all, Bitcoin and cryptocurrency was developed to basically render the current financial system null-and-void.
So, when some of the major players in the crypto space try to get licensing and other forms of 'validation' from the system it can be frustrating and even seem somewhat duplicitous!
Many governments, including various government regulators in the U.S. have begun to open their eyes to the revolution happening all around them. We reported about some recent changes for bank inspector framework, read more about it here.
However, with that being said, this news from cryptocurrency exchange Kraken is huge for cryptocurrency investors and users in the United States.
Kraken Leads Crypto Space Into New Territory
Recently, the Wyoming Banking Board gave San Francisco-based crypto exchange Kraken the nod to offer banking products. With this approval, the crypto exchange can now provide banking products for clients from 49 states.
Chris Land, Wyoming Banking Division general counsel, also said Kraken will become the first new chattered bank in Wyoming since 2006. The license will also give Kraken the right to offer a special-purpose depository in the state.
Although Kraken Financial may provide certain banking services such as crypto debit cards, it cannot issue loans with customer funds.
Crypto-Focused Bank Benefits
The license issued in Wyoming will allow Kraken to apply for an account at the Federal Reserve. With this, the company doesn't need to depend on other banks for the fiat section of their business.
Although Kraken has not reached the level it intends, the license is a positive direction and a major step towards that goal, Kinitsky said.
In the long run, Kraken hopes to offer those banking services directly, which it doesn't offer now.
Earlier today, a member of Wyoming Blockchain Select Committee, Caitlin Long, said the license may close the gap between crypto and traditional finance, as there are lots of benefits such as transparency and efficiency with a crypto-focused bank.
Long added that the committee took a unanimous decision to provide an operational license for Kraken.
The Kraken Financial can receive salaries and pay bills in cryptocurrency. Chief executive officer of Kraken financial David Kintisky, revealed that the bank services are expected to be rolled out later this year or the beginning of next year.
"We expect to launch this either later this year, but most likely at the beginning of [the first quarter of] 2021." he said.
Kraken Offering Limited Banking Services
Although the license will allow Kraken to operate certain banking services, it does have certain limitations, which means the crypto exchange may not offer all banking services.
The license only gives Kraken certain rights, as it will be known as a 'custody bank', which means the company is not given the right to issue loans with deposits made by a customer, like other conventional banks.
Additionally, the law guiding Kraken's operation requires the company to always maintain customers' reserves.
What exactly does that mean?
Traditional banks operate under what is known as 'Fractional Reserve Banking.' In a nutshell, this means that the bank does not have to maintain all of the funds a depositor entrusts to the bank and the bank can use that money to issue out loans for other customers.
So, if all of a bank's customers came to the bank at the same time demanding their money, the bank could not give it to them, because, frankly, the money isn't there.
When you deposit your money in a traditional bank, you basically have an 'IOU' from the bank, hence the need for FDIC Insurance.
However, the company has a provision to conduct customer-directed lending of digital assets and Kinitsky said the company hopes to explore that option as they resume their new operational mandate. However, he stated that the area of fractional reserve lending is out of Kraken's jurisdiction.
Kraken To Profit via Traditional Banking Methods
Kinitsky said it is simple how Kraken makes its money. According to Kinitsky, the company makes money through the yields of treasury certificates and other assets.
That's not the only way the company makes money, he said.
There is always a commission paid by those who deposit cryptocurrency into its account, as it intends to charge a fixed fee for its services like bank-to-bank and wire transactions.
These are the conventional ways most banks make money apart from lending, he reiterated. Other streams of income include wealth management, qualified custody, new products and other types of asset classes.
However, Kraken will begin with conventional profit-making methods like commercial banks. Through the new bank, the crypto exchange will gradually move away from relying on third-party banking infrastructure.
Disclaimer
The information provided here is for INFORMATIONAL & EDUCATIONAL PURPOSES ONLY!
View our complete disclaimer on our Disclaimer Page