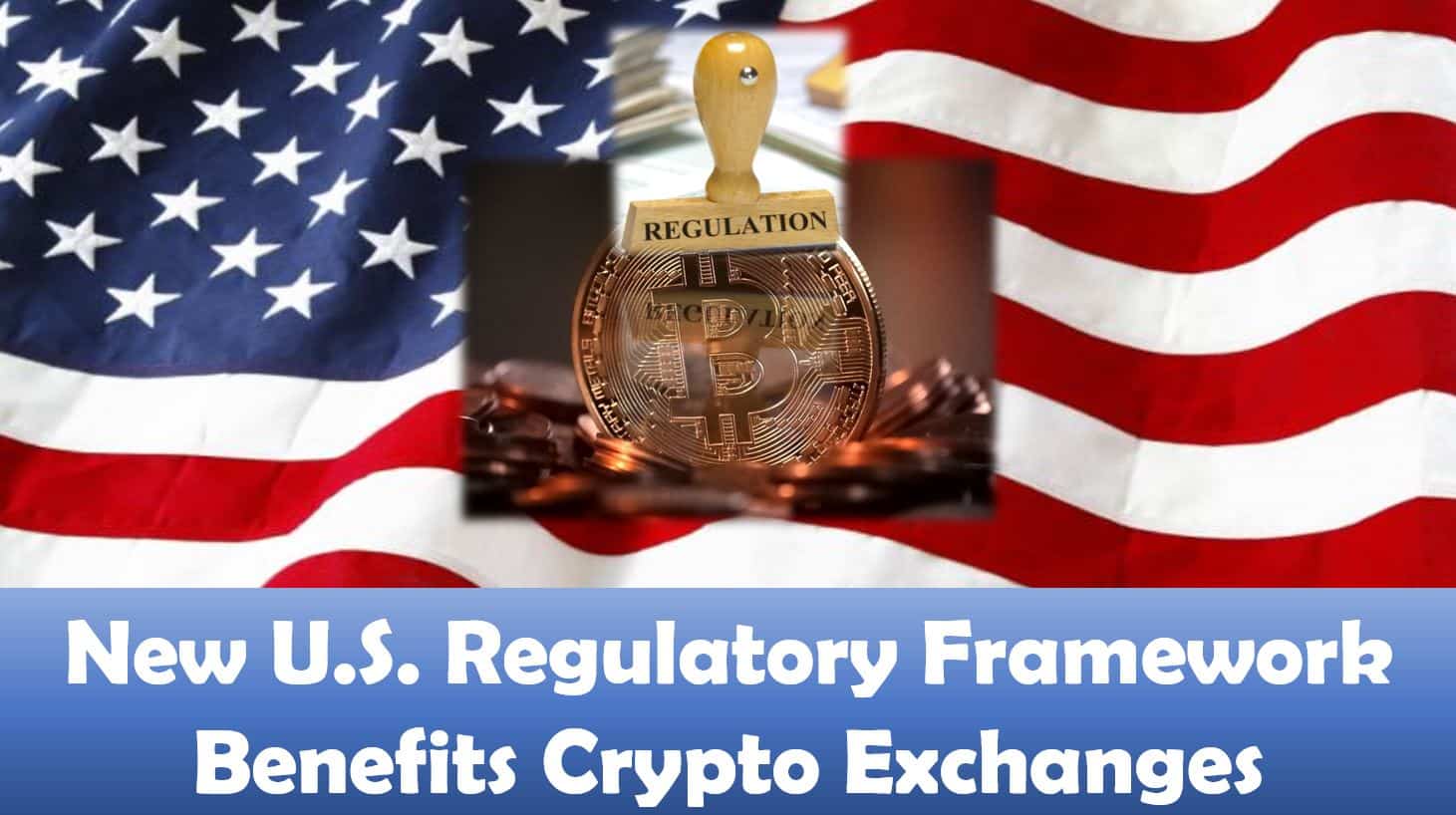 New U.S. Regulatory Framework Benefits Crypto Exchanges
Last updated on November 1st, 2022 at 01:48 am
We have been the first to complain about the United States being behind the times when it comes to blockchain and cryptocurrency. But now it looks like some regulators might be taking a step in the right direction.
U.S. state regulatory bodies are planning consolidated supervisory exams for cryptocurrency companies to make it easier to comply with regulations within the industry.The idea is to make it easier for state-licensed cryptocurrency exchanges like Coinbase to go through a single regulatory check rather than going through a state-by-state approach.
The new regulatory regime was unveiled on Tuesday for money services businesses. Once the regulatory framework is complete, a joint group of state regulators will be in charge of licensing, with no need for different individual state exams.
Presently, the new regulatory regime will benefit 78 big payments and cryptocurrency companies, with an annual transaction movement of $1 Trillion.
The companies include top payment companies like PayPal and Western Union, as well as some of the biggest cryptocurrency exchanges in the U.S.
Last month, the U.S. regulatory authorities announced they have seized the cryptocurrency funds of three of the biggest terrorists financing groups. The report claimed they took control of 300 BTC addresses supposedly used to finance terrorist organizations such as Hamas, al-Qaeda and ISIS. The Authorities said the operation has been the most successful and the biggest ever seizure they have recorded.
The Chief executive officer and president of the Conference of State Bank Supervisors (CSBS) John Ryanhas commented on the development. He revealed that the regulatory framework will be more efficient when enforcing state regulations, even though it will still be robust.
"The states aren't giving up authority. They're realizing efficiencies by sharing information," he stated.
---

---
New Regulatory Regime Solves Redundancy Issues
State regulatory bodies have been working to solve the cumbersome regulatory problem brought to their attention by affected companies. The companies stated that the state-by-state supervisory system is overly burdensome and too redundant.
Fintech and cryptocurrency firms had to receive their operational license from each state, which has been too cumbersome for them. With the new regulatory regime set to carry all regulations along and present them as a single framework, the companies will now be jointly supervised by a group of selected state regulators instead of individually.
Associate counsel for Western Union, Rosemary Gallagher, said the payment company has been facing bottlenecks to maintain the regulatory framework of several states at a time. She said with the new development, such issues will be significantly reduced.
She also said the new framework not only be beneficial for companies but for individual states as well. It will allow each state to reduce their workloads and appoint their "highest quality examiners."
The new regulatory rule will allow crypto companies and money transmitters such as PayPal and Western Union to easily expand their operations in the United States. It will also benefit other fintech companies who are getting tired of the overly difficult and rigorous state-by-state regulatory processes currently existing across all states.
John Ryan also revealed that the new regulatory framework will help U.S. states share information through the exams. It will also give them the chance of setting independent examinations if they wish, he concluded.
Disclaimer
The information provided here is for INFORMATIONAL & EDUCATIONAL PURPOSES ONLY!
View our complete disclaimer on our Disclaimer Page