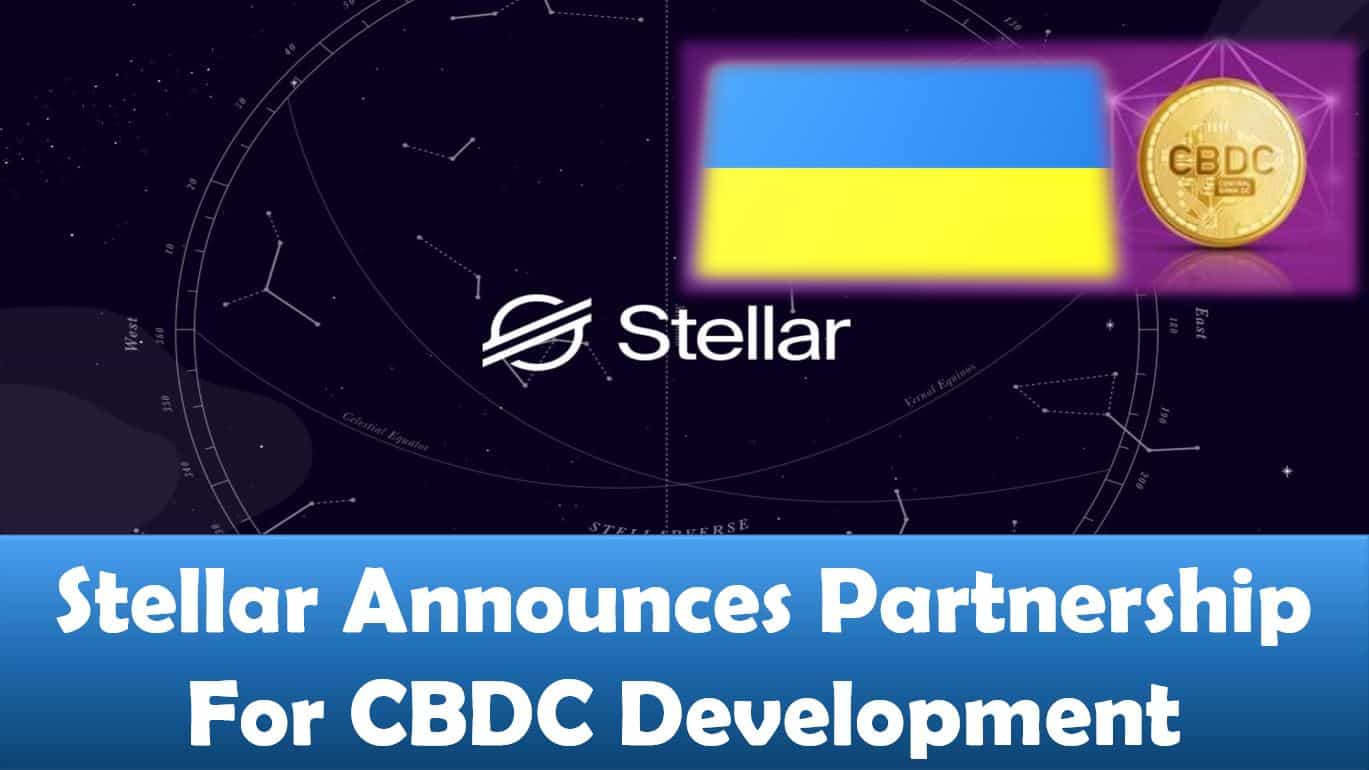 Stellar Announces Partnership For CBDC Development
Last updated on December 5th, 2022 at 02:34 pm
The price of XLM rose by 40% following Stellar's announcement of a collaboration with Ukraine to develop a Central Bank Digital Currency (CBDC) and a digital asset infrastructure.
The Memorandum of Understanding and Cooperation was signed with Ukraine's Ministry of Digital Transformation. The Stellar's native crypto has reacted by hitting a two-year high following the announcement, Stellar's XLM reached it's highest price point since November 2018. Apart from its price rally, trading volumes have also picked up.
The Stellar Development Foundation (SDF) earlier announced the signing of the partnership that will help the blockchain work with Ukraine to develop a CBDC.
According to the report, the partnership will help "develop a modern virtual asset market infrastructure." The project will also grow the status of the nation as an innovative entity in Eastern European's financial market.
The announcement also revealed several goals of the partnership. While the project will be centered on providing virtual assets in Ukraine, it will also support other projects related to virtual currencies including regulating the circulation of stablecoins in the country.

Partnership To Launch CBDC
The announcement of the partnership also revealed that Ukraine's Ministry of Digital Transformation will provide the legal environment for the development of virtual assets in the country.
Oleksandr Bornyakov, Deputy Minister of Digital Transformation, commented on the partnership. He stated that the partnership with the Stellar Development Foundation will provide the basis for the development of the virtual asset industry in the country.
He reiterated that Ukraine has stepped up its plans to establish a CBDC to follow the steps of other countries who are at various stages of CBCD development. It shows that "Ukraine is moving towards one of the major financial trends," he stated.
All major countries across the globe are in a virtual race to be the first to bring a working CBDC to market. Thus far, China is leading the way. As of the writing of this article, they are in what is expected to be final testing phases with their digital Yuan.
XML Benefiting From XRP Situation
The roller coaster in the digital asset market seems to be favoring XLM more than other cryptocurrencies, as the native token has been in the news lately for positive reasons.
Some analysts have also linked the XLM surge to the recent misfortunes of Ripple's XRP, as well as the recent guidance on stablecoins from the U.S. Office of the Controller of Currency (OCC).
Head of research at Bequant Denis Vinokourov, stated that XLM is presently taking advantage of the situation of XRP.
Disclaimer
The information provided here is for INFORMATIONAL & EDUCATIONAL PURPOSES ONLY!
View our complete disclaimer on our Disclaimer Page