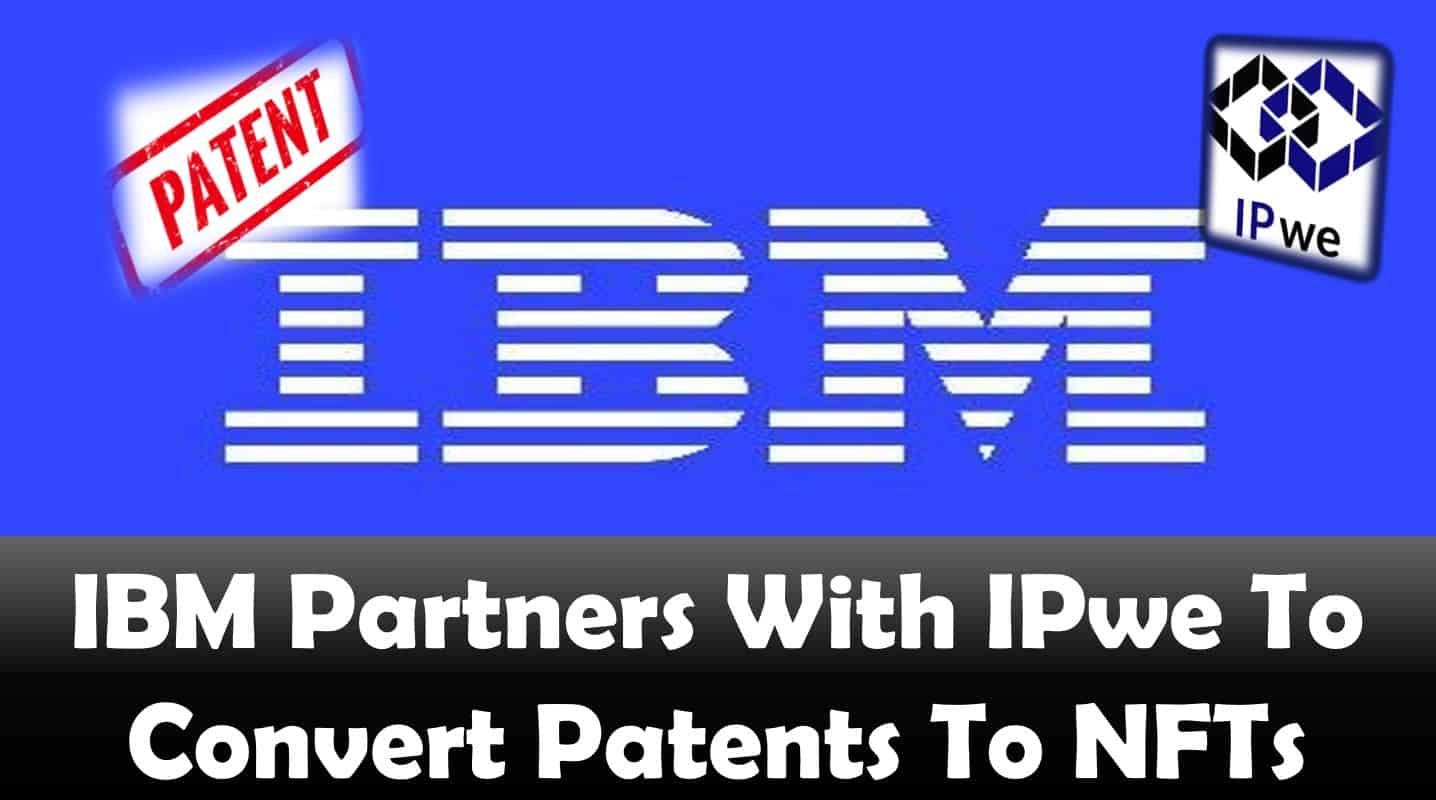 IBM Partners With IPwe To Convert Patents To NFTs
Last updated on December 5th, 2022 at 01:55 pm
IBM is collaborating with IPwe to convert its patents into NFTs. This partnership will be the latest move of IBM towards embracing blockchain.
IBM is constantly seeking ways that blockchain can be implemented in business processes. IBM had earlier launched a blockchain division that did not achieve its objectives. However, the company has reinvented its focus towards blockchain and it is now looking for ways to adopt NFTs for corporate purposes.
In an announcement by IBM, the firm was partnering with IPwe, a patent marketplace provider. This new relationship will enable IBM to convert their patents into NFTs that they can list in the market, which will boost the firm's trading activities.

Using Blockchain for NFTs
The vision and mission of IBM are to create a fast and secure process for the transfer of patents. This goal can only be achieved by removing intermediaries and regulations. However, achieving this on an international scale may a lot of time because of the legalities involved.
The CEO of IPwe, Erich Spangenberg, stated that the tokenization of these patents would be revolutionary in the market. It will be mainly beneficial to small players in the financial market space. He added that converting patents into NFTs would transform the relation people have with IPwe.
Spangenberg has earned his nickname as a 'patent troll' due to his ability to exploit patent law in various lawsuits which have benefitted the company.
IBM has not revealed the details regarding this project. However, the two partners have stated that the NFT tokens will be stores and shared on IPwe. The platform will be the avenue to which the tokens will be traded. The project will be powered using the IBM blockchain and hosted on the IBM Cloud.
If IBM can break all hurdles arising from launching this project, it will create a name for itself in the blockchain and corporate industry. The company has been persistent in looking for innovative ways to implement blockchain.
As part of IMB seeking new ways to utilize blockchain for corporate purposes, in 2019 & 2020 the company was actively researching how blockchain can solve several business challenges. During this time, IBM was able to partner with the Central Bank of Thailand in launching the first government savings bonds on a DLT platform.
IBM recently closed its blockchain department after it was unable to meet the visionary goals that the company had set.
Disclaimer
The information provided here is for INFORMATIONAL & EDUCATIONAL PURPOSES ONLY!
View our complete disclaimer on our Disclaimer Page