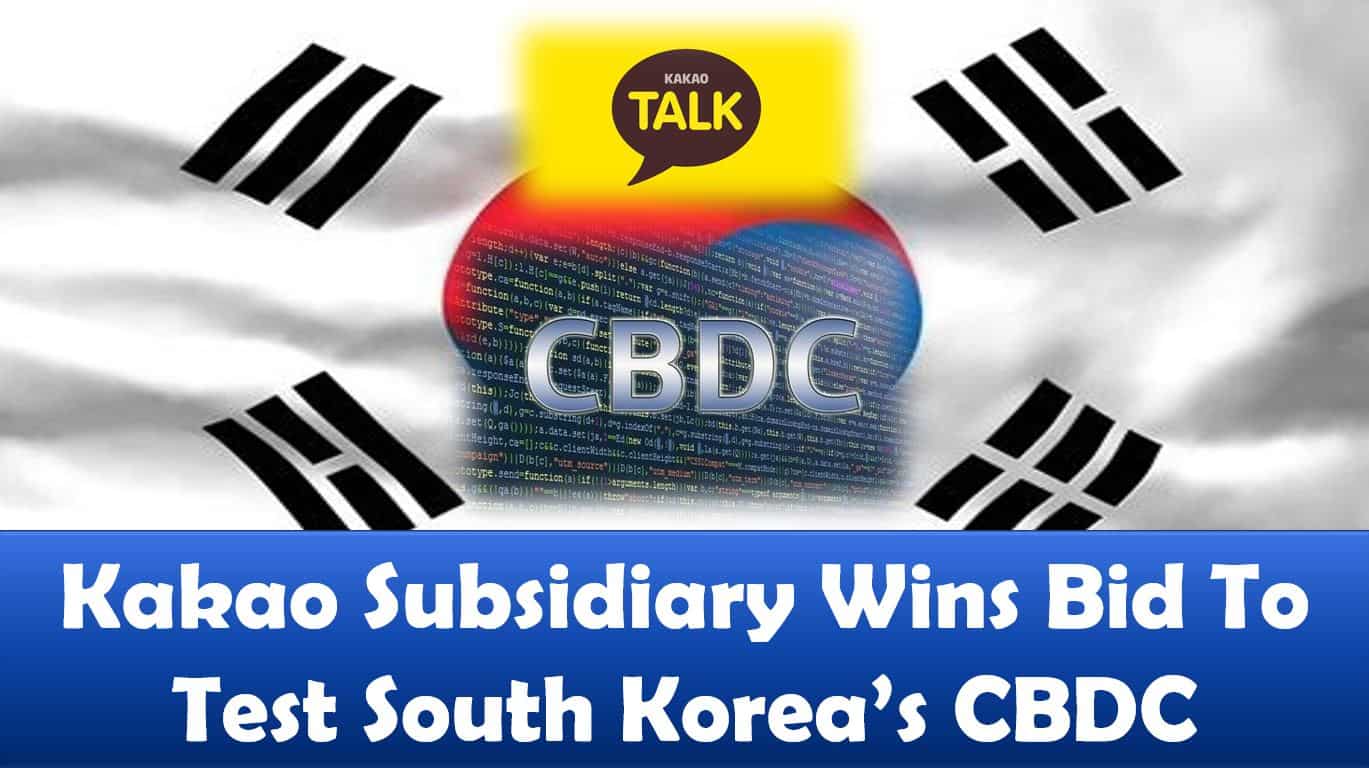 Kakao Subsidiary Wins Bid To Test South Korea's CBDC
Last updated on December 4th, 2022 at 10:42 pm
The Central Bank of South Korea has partnered with Ground X, a blockchain subsidiary of Kakao, to help with its digital fiat efforts. Kakao is one of the leading internet providers in South Korea.
Ground X will supply the leading technology that will be used in creating simulations for the digital Won.
According to a local news publication in South Korea, the central bank of South Korea will partner with ConsenSys, a blockchain firm based in the United States.
Other subsidiaries of Kakao, such as KakaoBank and Kakao Pay, will also be involved in the process.
ConsenSys will come into the picture to boost the decentralization aspect of the CBDC. It will achieve this through deploying solutions such as ConsenSys Codefi and ConsenSys Quorum. ConsenSys will focus on developing the infrastructure that will support the development of the digital fiat.
Deploying these two firms in the development of the CBDC will be instrumental in creating a solid basis for the development of the digital fiat and both ConsenSys and Ground X have extensive experience in the sector.
Ground X is a blockchain firm that was created in 2018 by Kakao. The blockchain firm came into fame for running its blockchain firm known as Klatyn.
Both Ground X and ConsenSys had already been in a working relationship in developing a private firm to help in the digital Won issuance.

Testing The CBDC
Bank of Korea (BoK) launched the bidding process for the exercise a while back. The bidding process invited all firms with the capability of developing a CBDC simulation for the digital Won.
The first tests for the CBDC are expected to commence next month. If the tests are done successfully, South Korea will join other countries like China that are already steps ahead in developing the CBDC.
The testing phase for the CBDC will involve virtual simulation based on the distributed ledger technology. The simulation will involve analyzing the potential use cases for the CBDC. Some of the factors that will be assessed include issuance, redemption electronic payments and settlement.
The simulation will also assess the potential integration affiliated with the purchase of digital pieces of artwork and copyright. This shows that South Korea is also analyzing non-fungible tokens (NFTs) and how they can be used in the South Korean economy.
The Bank of Korea initially made plans to test how the digital Won could be tested in terms of issuance at the beginning of the year.
Towards the beginning of the month, South Korean Shinhan Bank became part of the Klatyn blockchain governance council. This announcement revealed that the economy of South Korea was ready to embrace the crypto sector, blockchain and other affiliated technologies into the mainstream financial sector.
Disclaimer
The information provided here is for INFORMATIONAL & EDUCATIONAL PURPOSES ONLY!
View our complete disclaimer on our Disclaimer Page