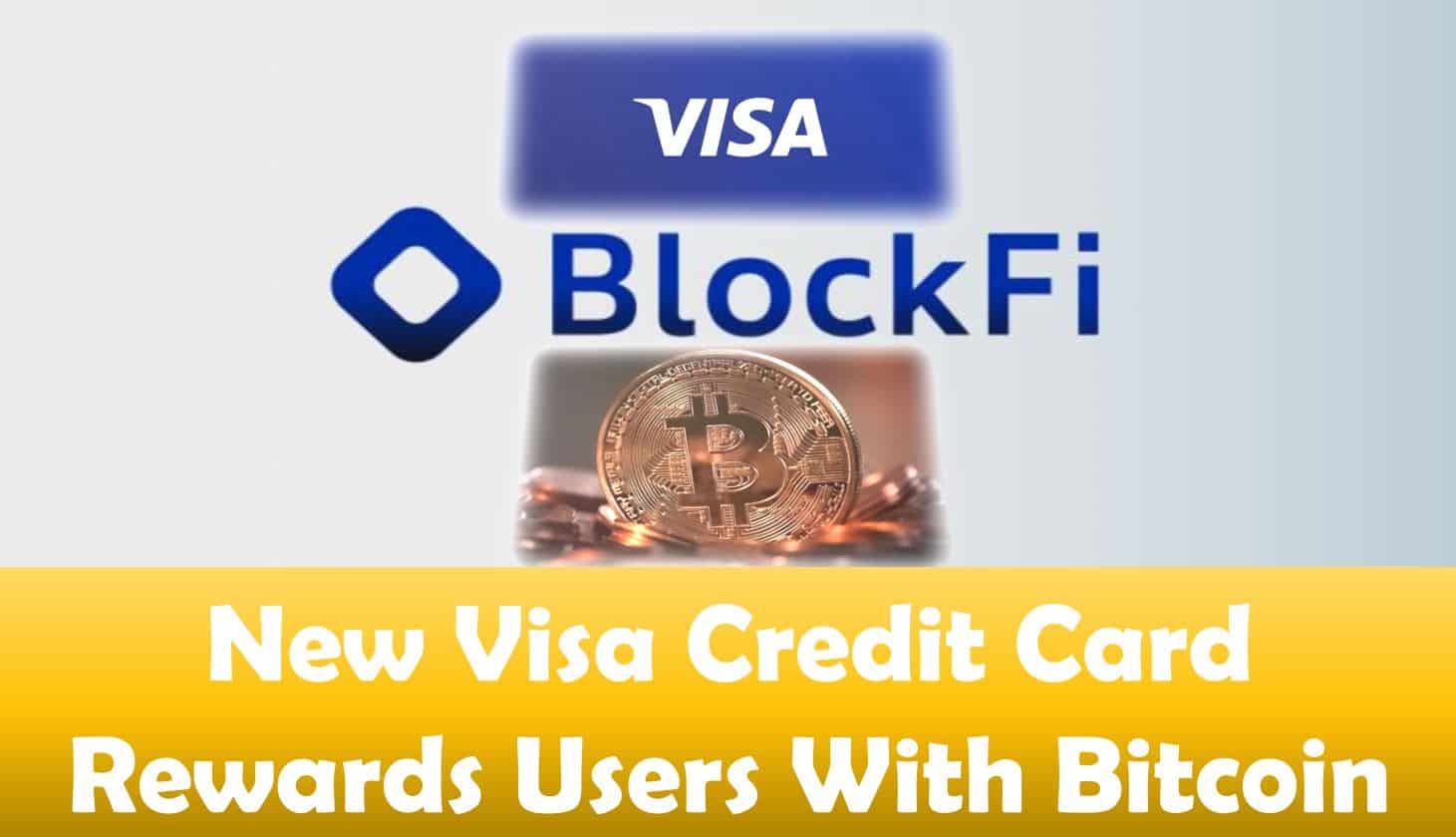 New Visa Credit Card Rewards Users With Bitcoin
Last updated on December 7th, 2022 at 08:19 pm
Visa recently unveiled its new program for a card that will reward its users' cash-back in the form of Bitcoin, instead of actual cash or miles.
This will be the first time that any major card-issuer has chosen to do this.
This is great news for Bitcoin holders everywhere.
The amount received is an impressive 1.5% cash-back on purchases in the form of Bitcoin, with an additional $250 reward to the consumer if they spend more than $3,000 in the first three months of holding the card.
The card comes at an annual fee of $200, but the cash-back rewards could easily pay itself back tenfold if and when Bitcoin continues to climb as it currently has.
Card Release Planned For Early 2021
This card follows their recent partnerships with cryptocurrency giants Coinbase and BlockFi.
The first of these partnerships came earlier this year when Visa partnered with CoinBase to create a new kind of debit card that you could load with Bitcoin to pay for purchases in place of a traditional card.
BlockFi released a statement saying the new card "offers an easy entry point, enabling consumers to accrue Bitcoin through everyday spending."
This makes having this Visa card a great investment for the casual Bitcoin investor who doesn't have the time to look at charts all day, determining the best time to buy.
It also makes the cryptocurrency more approachable for people who are more familiar with traditional types of currency.
With cryptocurrency being adopted by many major brands over the past few months and much more likely to follow suit, it will be an exciting next few years for all Bitcoin holders, old and new.
Disclaimer
The information provided here is for INFORMATIONAL & EDUCATIONAL PURPOSES ONLY!
View our complete disclaimer on our Disclaimer Page