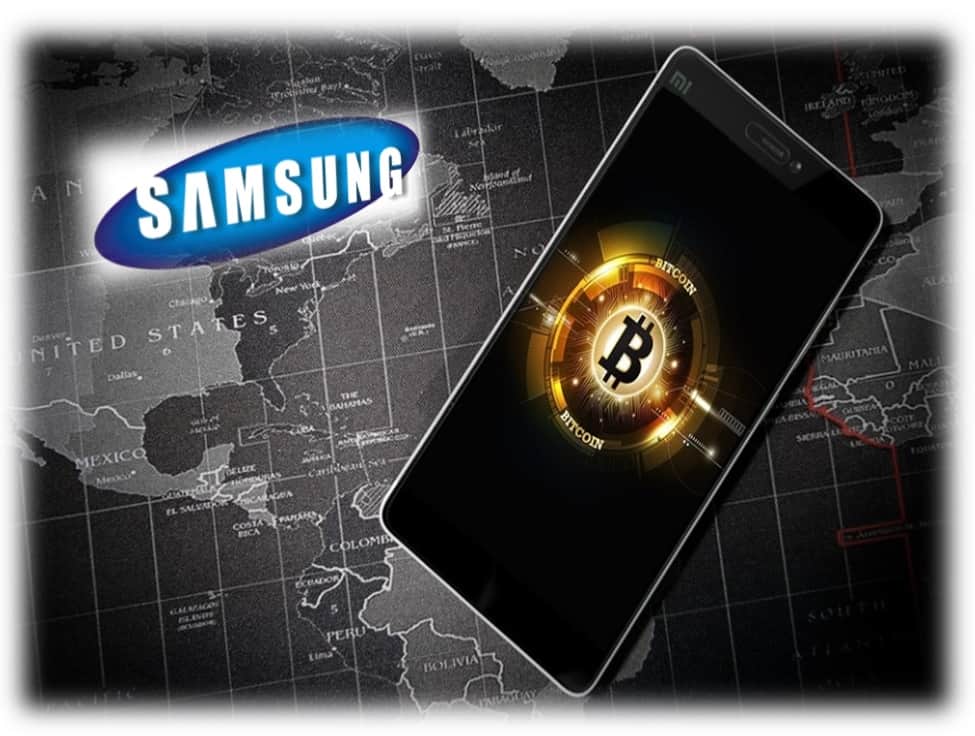 Samsung Adds Blockchain Keystore Support
Last updated on November 1st, 2022 at 02:58 pm
Korean tech giant, Samsung, announced the launch of its new Blockchain Keystore SDK, which now comes with support for Bitcoin (BTC). The original version was Ethereum and ERC-20 token oriented, while the support for Bitcoin itself was lacking. Now, Samsung seems to have decided to change that and quietly add BTC to its Keystore.
Naturally, cryptocurrency supporters were very glad to hear the news, especially after many have noticed that the firm's software deployment kit's (SDK) original edition lacked BTC entirely. The news of the change came on August 13th. The company also accompanied the SDK launch with API reference, release notes, programming guide and the like.
Samsung references Bitcoin is a few places, such as the table that talks about crypto specifications, crypto limits as well as transaction type limits. According to the crypto limits section, Bitcoin is limited to 21 million BTC units (2,100,000,000,000,000 satoshis).
For now, only app makers and developers will be able to access BTC-supporting version of the SDK. Meanwhile, the Blockchain Keystore itself is only available to a handful of regions, including South Korea itself, Switzerland, Spain, the UK, the US, Canada and Germany.
Another noteworthy thing is that Samsung also added support for Klaytn blockchain, indicating that developers will be able to use KLAY tokens in addition to BTC, ETH and ERC-20 tokens.
Samsung justified this inclusion by saying that there are two main benefits to it. The first one revolves around the developers' ability to use the Blockchain Keystore API for requesting the signing of transactions from Blockchain Keystore.
As for the second advantage, developers will be able to link users' accounts and their blockchain address, which will allow them to check the cryptocurrency balance of the account as well as see its transaction history. Meanwhile, software developers who use the Keystone SDK have the ability to leverage numerous different features, that are often used in different apps, non-custodial wallets, etc.
New Coins May Take Advantage of Support
Some of those features include generating a crypto keypair on the device, securely storing keys and more. However, the move to add Bitcoin has additional implications. For example, the fact that support for other cryptos may not be too far behind.
Bitcoin Cash (BCH) for instance uses the same transaction types, it has the same total supply and Samsung itself admitted that their plan is to start supporting more cryptos as well as expand supported regions.
Of course, it should still be noted that the Keystore comes preloaded on specific devices and cannot be downloaded like any regular app. But, developers can test the application by using Remote Test Lab, which can be found on the Samsung Developers Site.
As mentioned, the crypto community liked Samsung's new move, which was quite noticeable on social media in the last few days. For now, there are around 17 crypto-related applications which can be used with the Keystore and a few select phones. These also include some of the most popular and in addition to that, Samsung also added two new dApps to its store recently, called Mars and Jupiter. Both were developed by Trustverse, another tech firm located in South Korea.
Samsung's move comes a bit after Apple released its Cryptokit for iOS 13. The new Cryptokit also inspired some rumors and speculation, such as the possibility of the company releasing its in-house wallet system.
For now, the Cryptokit offers three specific attributes. It compares and computes cryptographically secure digests, it uses the public-key cryptography for the creation and evaluation of digital signatures and it makes new symmetric keys, which are then used in various operations.
Smartphones Can Help Mass Adoption
Of course, the fact that both major smartphone producers have entered the crypto industry by releasing software development tools indicates that blockchain-supporting phones are not going anywhere and obviously, neither is crypto.
This latest news from Samsung, seems to lend more credence to a video that we put out a few months ago. In that video, we ran through our thought process on how smartphones will help to drive mass cryptocurrency adoption. Here is that video:
As time goes by and technology continues to advance, added features are becoming better and better. China's Huawei is ahead of both firms, as it already started selling phones with Bitcoin (dot) com's crypto wallet since May 2018.
Meanwhile, Oppo is close behind the two rivaling tech giants, with its system that aims to make P2P network of crypto node operators validate transactions even in areas where internet services are less than favorable.
Disclaimer
The information provided here is for INFORMATIONAL & EDUCATIONAL PURPOSES ONLY!
View our complete disclaimer on our Disclaimer Page