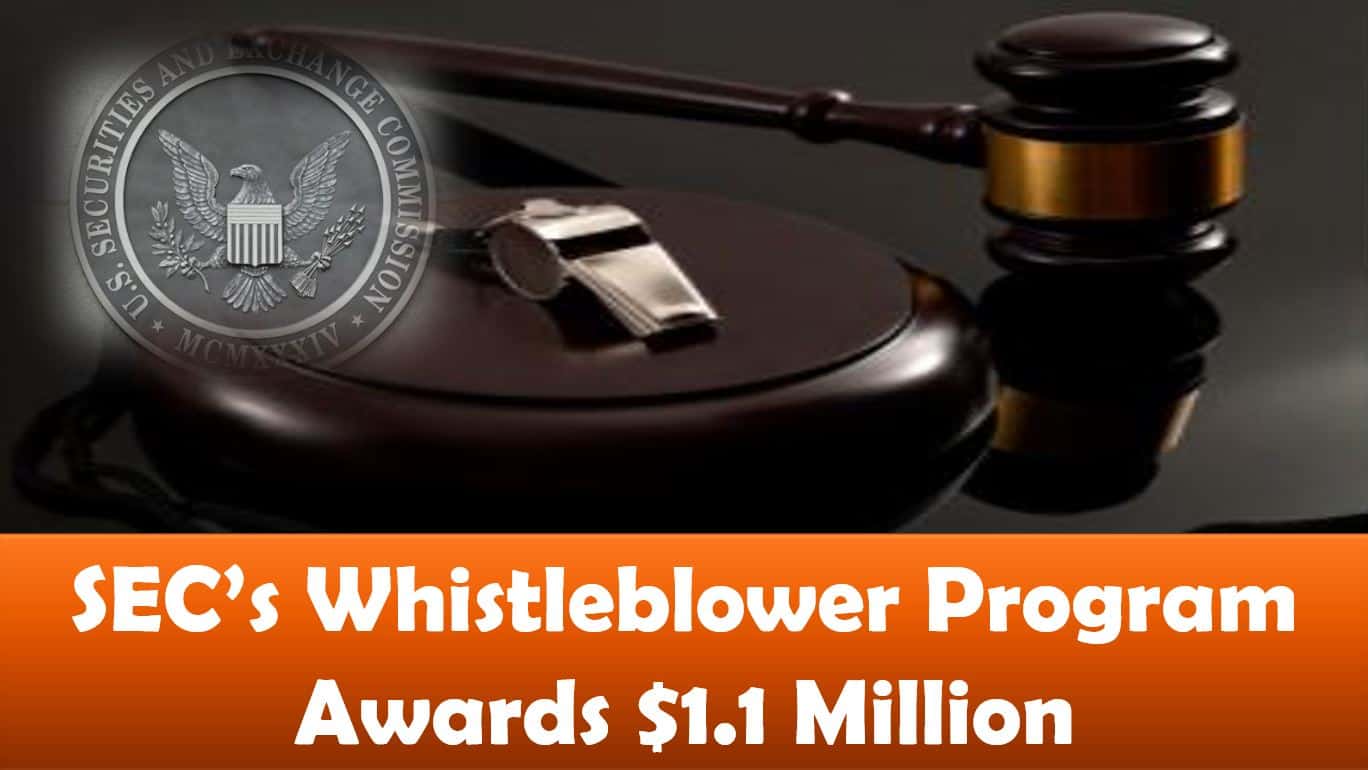 SEC's Whistleblower Program Awards $1.1 Million
Last updated on September 9th, 2022 at 09:30 am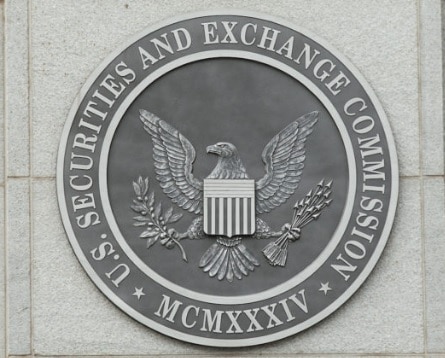 The US Securities and Exchange Commission (SEC) has spent an additional $1.1 million to award 5 Whistleblowers for providing vital information leading to an investigation.
Based on a press release, the awardees provided important information for the SEC, leading to multiple enforcement actions.
Three individuals will share $500,000 for identifying and reporting 2 related frauds to the commission. The three individuals, according to the report, were former employees of the firm involved in the fraud.
While the first tipster provided vital information that led to the investigation, the second and third whistleblowers assisted in an ongoing investigation.
Another Whistleblower received $600,000 for tipping off the SEC and providing continuous assistance and information during the investigation.
The whistleblower also provided additional assistance throughout the investigation to mitigate the extent of violations.
---

---
Whistleblowers Providing Vital Information
The whistleblower, according to SEC, offered significant help by identifying witnesses, providing important evidence that shows possible wrongdoing and meeting with investigative staff in-person.
In another order, a Whistleblower was awarded $100,000 for providing independent analysis of publicly available documents. The action by the tipster enabled the agency to investigate further to discover the extent of the fraud being committed.
The agency said the timely manner in which the tipster provided the information led to a speedy investigation. The SEC praised the tipster for continuously offering new insights into the investigation and the violations that were charged. As a result of the whistleblower's information, the SEC was able to protect investors' assets and minimize their loss.
The third whistleblower utilized publicly available documents to carry out their analysis about the fraud situation.
The SEC Whistleblower program was established under the Dodd Frank Act on July 21, 2010. The program provides financial rewards to individuals who provided vital information leading to an investigation of fraud. The provision of the program offers between 10% and 30% of the entire fine amount received from defaulters after a successful investigation.
Whistleblower Program Effective
Since it was introduced, the SEC has paid about $737 Million to 133 whistleblowers. The SEC whistleblower program allows provides the award to the beneficiaries while keeping their names or details about them confidential.
Any information that may reveal the identity of the tipster is not released if the individual doesn't give permission.
Jane Norberg, head of the whistleblower department at SEC, stated that the program has been very effective since its inception.
"These awards underscore the breadth of ways that company insiders,[….] can positively impact SEC investigations," she stated.
Apart from being an incentive, it gives anyone with vital information the opportunity to come forward without any fears.
Disclaimer
The information provided here is for INFORMATIONAL & EDUCATIONAL PURPOSES ONLY!
View our complete disclaimer on our Disclaimer Page