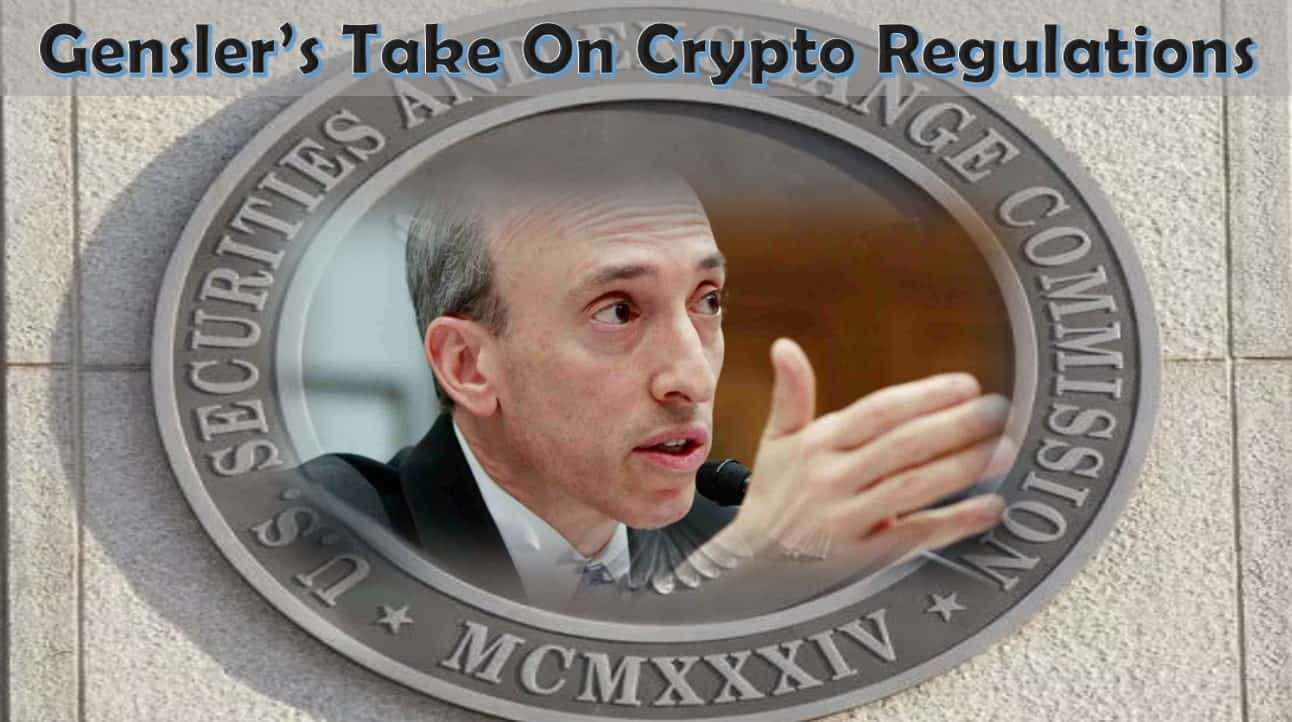 The Heat Is On: Gensler's Take On Crypto Regulations
Gary Gensler, Chair of the United States Securities and Exchange Commission (SEC), recently testified before the House Appropriations Committee regarding a proposed budget for the commission's operations for the upcoming financial year.
Gensler requested $2.436 Billion in order to support the SEC's efforts, but Ripple Labs executives were concerned that a higher budget could lead to an increase in enforcement against crypto market actors.
At the hearing, Gensler noted that in FY 2022, the SEC brought more than 750 enforcement actions than in 2021, a 9% increase. This increase, according to Gensler, resulted in orders totaling $6.4 Billion in penalties and disgorgement.
When asked if the commission had sufficient resources to address emerging crypto issues, Gensler responded by saying that they were "stretched thin" due to a high volume of non-compliance in the crypto space.
He referred to the environment in the crypto space as resembling a "Wild West," where investors' funds are at risk due to unscrupulous parties taking advantage of non-compliant markets.
He underscored how critical it is for the SEC to expand their capabilities alongside the growth and complexity of capital markets if they wish to match or outsmart these parties.
Gensler also highlighted how rapid technological innovation has led to misconduct within financial markets and emphasized that new tools, expertise and resources are needed to successfully combat such behavior.
SEC Enforcement vs Regulation
Stuart Alderoty, Chief Legal Officer at Ripple, recently raised the question of how much of the SEC's $2.2 Billion budget request was devoted to rulemaking and providing guidance for the market, given that $680 Million has been allocated for 1,500 enforcement staff.
Susan Friedman, Head of Public Policy at Ripple, expressed concern in a tweet regarding the SEC's mission to maintain fair, orderly and efficient markets, noting that under Gensler's leadership 50% of the commission staff are working on enforcement or examinations.
Friedman also pointed out that this heavy focus on enforcement action over regulatory clarity is detrimental to markets and is stifling capital formation in the U.S.
She urges Congress to take a critical look at the budget request and not offer their support for it.
Gensler Insistent Rules Exist
Although Gary Gensler acknowledged that the agency presently had access to increased resources, in his hearing he highlighted the need for more funding to be employed in order to effectively combat non-compliance issues in cryptocurrency markets.
Furthermore, Gensler discussed existing regulations applicable to digital assets, asserting that transparency obligations already exist for those raising funds. He remarked:
Gensler reaffirmed his position that the majority of coins and tokens within crypto markets are securities with Bitcoin being a notable exception.
In recent months, the SEC has taken action against some of the industry's most well-known names, intensifying its efforts following FTX's sudden demise in November.
It should be noted that SEC Chairman Gensler met with FTX Exchange, CEO Sam Bankman-Fried (SBF) just weeks before the FTX collapse, with no enforcement action preventing the loss of customer funds.
Furthermore than has been increasing proof of possible insider collaboration between Chairman Gensler and Caroline Ellison, CEO of Alameda Research and girlfriend to SBF.
Disclaimer
The information provided here is for INFORMATIONAL & EDUCATIONAL PURPOSES ONLY!
View our complete disclaimer on our Disclaimer Page