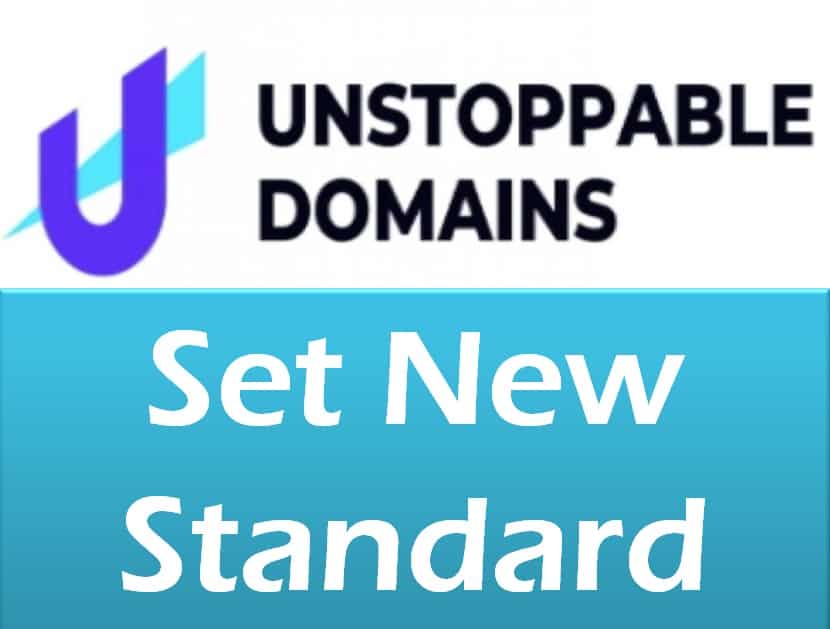 Unstoppable Domains Sets New Industry Standard
Last updated on September 9th, 2022 at 08:47 am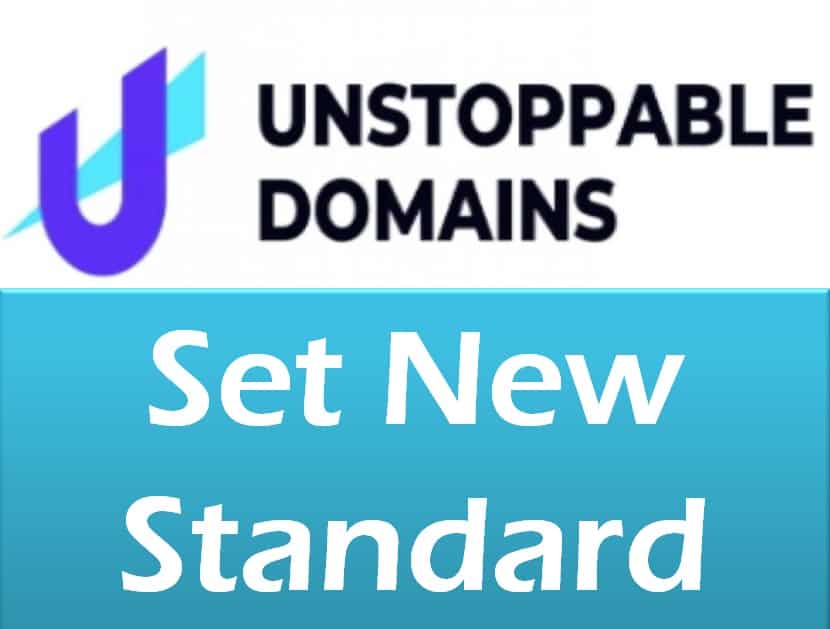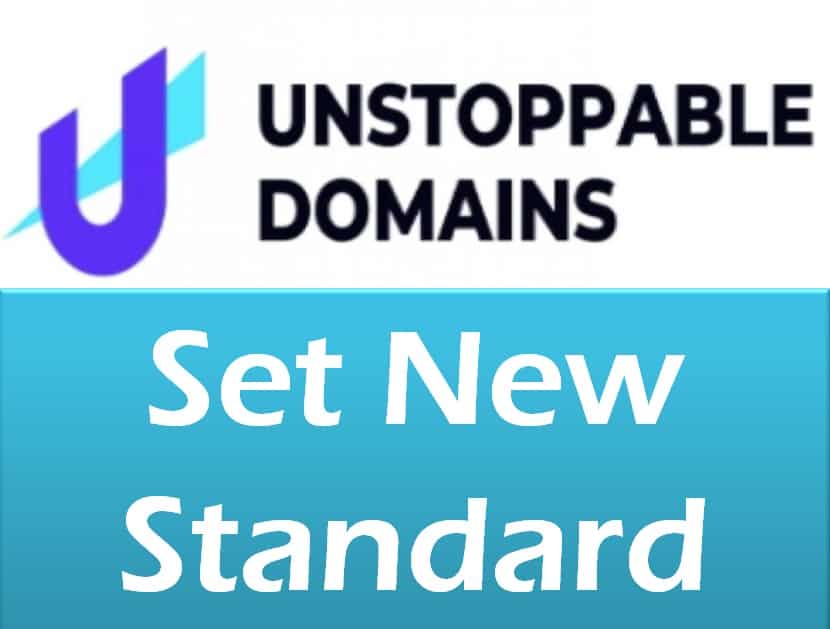 [break]
In our last blog post, we started telling you a little bit about Unstoppable Domains.
Read Our Previous Post About Online Users Privacy Here
Today we're going to get into a bit of a deeper dive on this group because of some recent options that have been made available.
So, let's get to it…
Unstoppable Domains is a well-known company that has been consistently creating new domain registrations via the blockchain technology, the Zilliqa blockchain to be exact, for quite a while. This is why most of their domains are .zil domains.
However, this is about to change, as the company's recent announcement indicates that a major change is here.
Their next phase of development of domains which can not be censored will include .crypto domains. This latest domain extension will be on the Ethereum blockchain.
Benefits of Unstoppable Domains
As we've mentioned, one of the major benefits of purchasing a domain name via Unstoppable Domains is the fact that the domain name purchased lives on the blockchain.
So, as long as the blockchain exists, so does the domain… and even more than that, the ownership of these domains is a one time purchase.
This point alone flies in the face of the current domain name system which requires owners to re-purchase their domain name each and every year in order to maintain ownership.
Talk about saving money…
We mentioned earlier that these domains are uncensorable.
So, what exactly does that mean?
Domain owners can create uncensorable websites by using these domains, which provides the website owner with total control over what happens with the website and its content.
In other words, this makes it impossible for a third party… government… platform… search engine… you name it… nobody but the owner can take the website down.
Nobody can seize it, or do anything to affect it.
This is why Unstoppable Domains has become quite a popular service.
But, guess what?
The benefits of Unstoppable Domains extend even further than that. Either a .zil or .crypto domain can be used to receive cryptocurrency payments.
The idea of having a 'human readable' domain to as your crypto wallet address has been talked about in the space for some time.
If you use a cryptocurrency wallet, then you understand exactly how important it is to get the exact crypto address correct.
A cryptocurrency wallet addresses consist of strings of numbers and letters, which can be quite complicated for a human to copy correctly. Mistaking even a single character would result in sending the money to the wrong address. And, since crypto transactions are irretrievable, it is clear why this can be a big problem.
But this idea of 'human readable' crypto addresses is something that has already been done.
The first company to make this a reality on a major scale was the Ethereum Name Service (ENS). This allows users to get a readable domain name with a .eth extension.
According to its co-founder, Brad Kam, the goal is to create something new, that the entire crypto industry can make use of.
In other words, Unstoppable Domains wants to broaden its impact and create something identifiable for our entire industry. Not to mention, having the ability to connect all of their crypto wallets to a 'human readable' address solves a problem facing our entire community.
One Domain For Our Entire Community
While creating domains on the blockchain is a revolutionary idea in and of itself, a .zil domain doesn't define a particular industry. In Kam's words, the company was creating walled gardens, when they really wanted to create something that would include the entire community at once.
Enter .crypto
The move to .crypto will open the eyes of people inside and outside the cryptocurrency space. Not to mention, that has the entire crypto space moves toward mass adoption, the ability to have a 'human readable' address which allows you to receive payments from any cryptocurrency is a major selling point for the space.
So, what about people who have already purchased a .zil domain?
The fact is that there are over 100,000 customers have already purchased .zil domains. But Unstoppable Domains has given this thought before they even announced the .crypto domains.
To start, .zil domains will remain available and will continue as usual. However, in a move that will undoubtedly help the entire cryptocurrency space, for any .zil domain purchased before October 21st, the owner will also receive a corresponding .crypto domain free.
Ready to get your Unstoppable Domain?
Get Your Unstoppable Domain Today!
Disclaimer
The information provided here is for INFORMATIONAL & EDUCATIONAL PURPOSES ONLY!
View our complete disclaimer on our Disclaimer Page