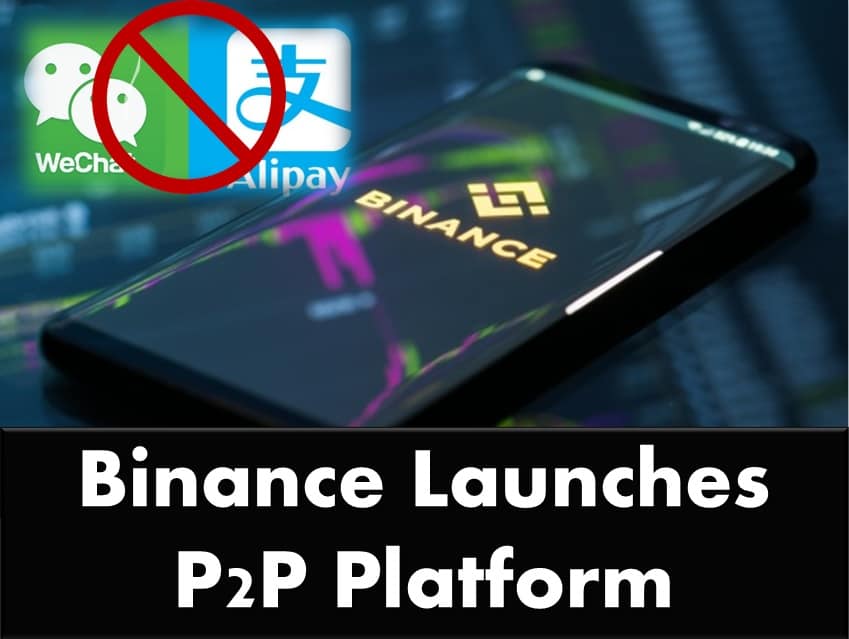 Binance Launches New P2P Platform
Last updated on September 9th, 2022 at 08:47 am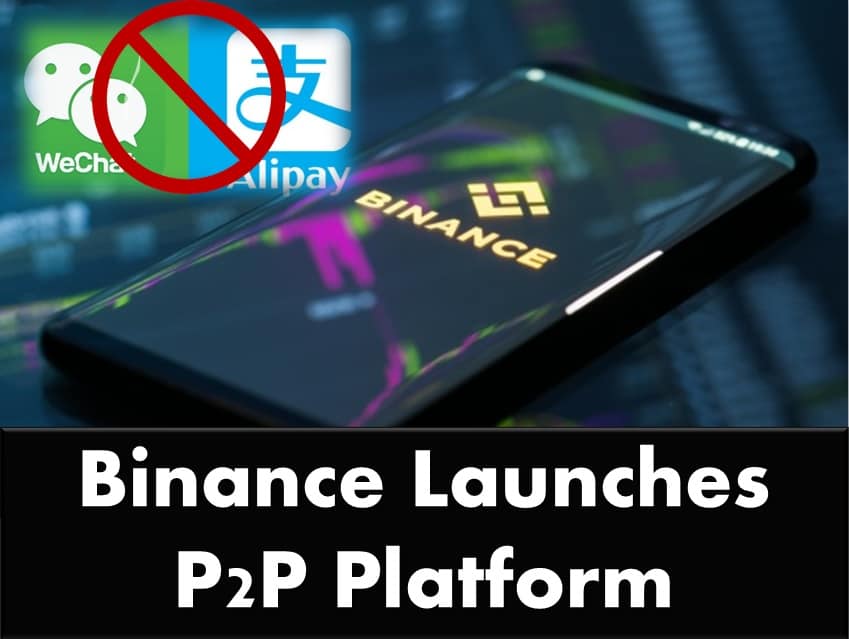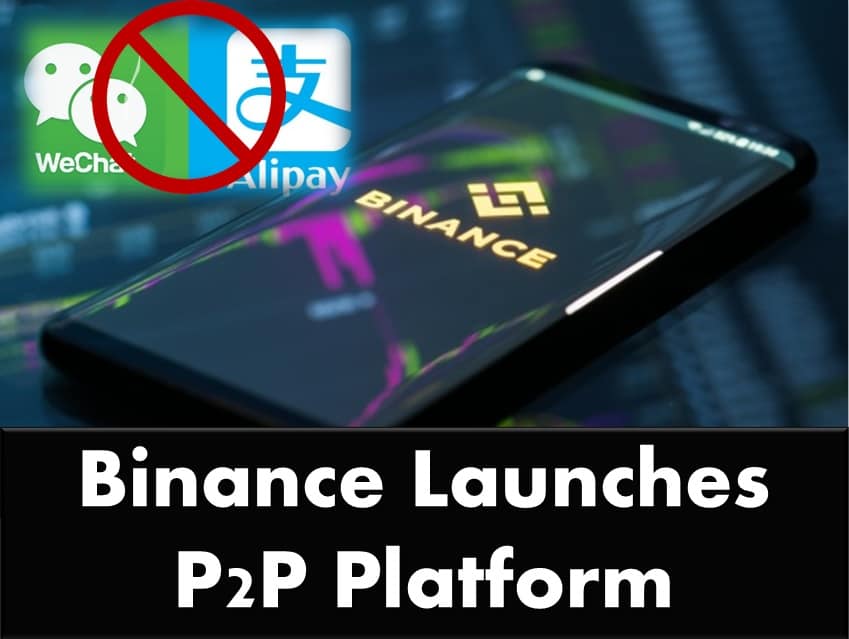 [break]
One of the world's largest crypto exchanges, Binance, has just launched a new P2P platform that is meant to allow it to re-enter the Chinese market and provide support for the crypto investors of its home country…
But did it REALLY help?
While China's ban on digital currency exchanges still remains, Binance attempted to circumvent it through the addition of AliPay and WeChat as two new payment methods.
Since the announcement from Binance regarding the P2P platform launch, the details about exactly how Chinese users will be able to take advantage of this service have become a bit unclear.
The only certainty about this platform is that the coins available for trade will include Bitcoin (BTC), Ethereum (ETH) and Tether (USDT).
For now, the new service will only be available for Android users, provided that they have had an account on Binance's exchange for 30 days or more. However, the exchange has plans to expand its platform's capabilities further to include web and iOS users.
Clear As Mud
Meanwhile, Binance's CEO, Changpeng Zhao (CZ), caused confusion in regard to the inclusion of China's two most popular payment platforms, Alipay and WeChat.
After one user of the new platform discovered that Alipay and WeChat appeared as payment methods within the app, she contacted CZ over Twitter, asking for a confirmation that this is indeed the case. CZ responded with a simple 'Yes,' without revealing extra details.
https://twitter.com/cz_binance/status/1181861386525106176
Sometime later, however, CZ decided to clarify the situation by explaining that Binance did not have to start working directly with the two payment processors in order to get these features into their new app.
He does see it as a reasonably important achievement, although he got the impression that many have misunderstood the nature of the relationship between Binance and the two payment processors…
YOU THINK?
He then explained that buying Bitcoin with WeChat is, in fact, a possibility now. However, buyers would have to pay sellers directly.
As for Alipay, the service pointed out that the transactions that have any connection with BTC or other coins will be immediately stopped.
If any transactions are identified as being related to bitcoin or other virtual currencies, @Alipay immediately stops the relevant payment services.

— Alipay (@Alipay) October 10, 2019
In other words, it would appear that Alipay, while added as a payment method on Binance, does not appear to be supportive of cryptocurrency transactions. Instead, it seems to be less than pleased with being connected to them in any way.
Puzzling Associations Persist
Still, since the cryptocurrency exchange ban began in 2017, traders in China have been searching for a method of bypassing it.
One such solution from earlier this year includes an exchange known as Hodl Hodl, which removed Google CAPTCHA services, as it was preventing China's traders from using it.
Now, Binance's new move comes as a new attempt to bypass the Chinese ban and provide the country's traders and investors with a way of joining the rest of the crypto market.
However, given the quick and fervent nature with which both AliPay and WeChat responded to their mention as access points to Bianance's new platform, it begs the question…
Why?
Sure, we know that both of these entities are run by the Chinese government… but…
Could is simply be that these companies want nothing to do with Binance or the crytptocurrency industry?
Or, could it be that there are other, more surreptitious reasons?
After all, Binance itself originated in China and decided to relocate to Malta after the ban on crypto exchanges was introduced. This certainly highlights the Chinese governments level of control.
Is this also being exerted on anyone willing to assist the crypto industry?
Only time will tell…
Disclaimer
The information provided here is for INFORMATIONAL & EDUCATIONAL PURPOSES ONLY!
View our complete disclaimer on our Disclaimer Page