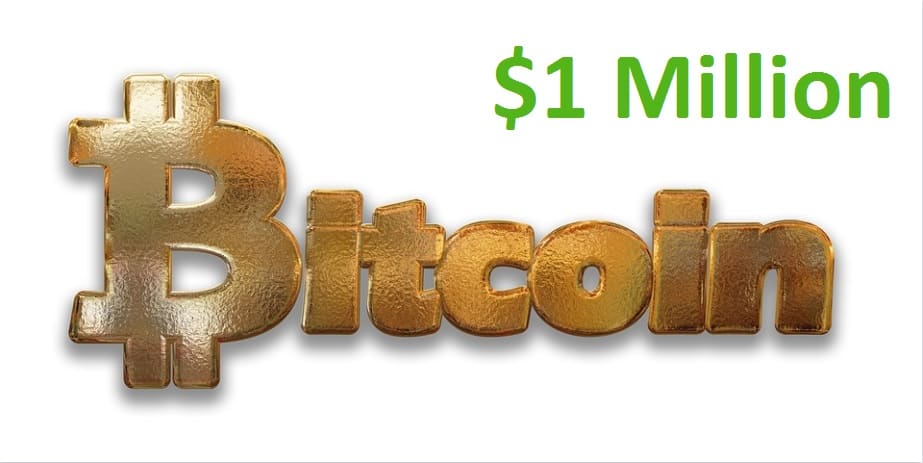 Venture Capitalists Making $1 Million Bitcoin Price Predictions
Last updated on November 1st, 2022 at 03:43 pm
If you're a cryptocurrency trader, the recent volatility in the market has been a breath of fresh air. It appears as though the 'bulls' are back and the heralding of Bitcoin's death have faded.
The price of Bitcoin has risen out of the depths and ran through many levels of resistance… and it is currently trading almost halfway back to its all-time high.
Along with all this activity, Bitcoin price predictions are starting to be heard again… some amazing predictions to be quite frank.
While we have already seen many wild predictions regarding what awaits Bitcoin, some of them have softened in the meantime.
One of these predictions is from former hedge fund manager and a prominent venture capitalist, James Altucher. Frankly, he remains quite bullish on the future of Bitcoin.
Bitcoin Bull Claims $1 Million is Still on the Table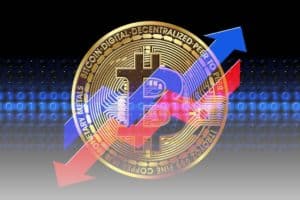 Even with this bullish action in the market, it hasn't erased memories of the more than yearlong bear market of 2018.
But, just in case you need a reminder, Bitcoin lost over 80% of its value.
As a result, the market sentiment is still relatively careful, and investors are cautious when it comes to making extreme predictions.
But, Altucher believes that Bitcoin's rally is only starting and that the coin will push the boundaries like never before.
Altucher became quite well-known in the crypto space back in 2017, when he was noted as one of the largest BTC boosters in the industry.
Recently, he stated that Bitcoin might see seven figures very soon. Of course, he gave this kind of prediction even in 2017, as soon as BTC crossed the $10k barrier.
Now, he says that the price of $1 million is still possible.
Why Bitcoin Could Hit $1 Million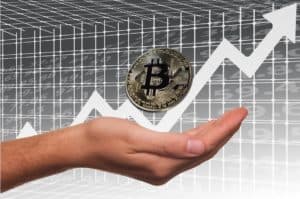 According to Altucher, there is around $200 trillion in fiat currencies worldwide. Meanwhile, the total cryptocurrency market cap currently sits at only $200 billion.
So, if Bitcoin itself could secure all of this money, that would put the price of each coin at about $8 million, which is around 1,000 times higher than its current worth.
While it seems highly unlikely that this might ever happen, Altucher believes that cryptocurrencies bring a lot more efficiency and reliability than fiat money. As a result, it is only natural that the financial world would eventually approach cryptos and distance itself from traditional currencies.
With that in mind, he believes that $1 million per BTC is more than reasonable, although he did not specify when the coin might reach these heights.
Back in 2017, he estimated that it might happen by 2020. However, as everyone knows by now, the last year's crypto winter severely affected digital currencies and their progress, so Bitcoin's travel to $1 million might be postponed as a result.
Another interesting thing to note is that Altucher is far from being the first (or only) person to suggest that BTC might reach these heights.
Other Bitcoin Bulls Aim at Same Heights
Another individual who believes that there is a possibility of Bitcoin hitting $1 million is IBM Blockchain's former lead, Jesse Lund.
Lund stated that trading BTC at $1 million per coin is not impossible and that even the price of a satoshi would climb at $0.01, in the event that it actually happens. Bitcoin itself would see network liquidity of $20 trillion, which would make even corporate payments on the blockchain a real possibility.
Then, there is Xapo's chief executive, Wences Casares, who made similar predictions in a blog post. Casares estimates that Bitcoin has around 20% chance to fail after holding on for an entire decade.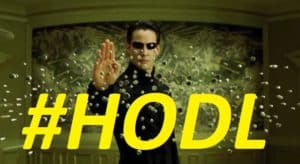 However, since there are over 60 million HODLers at this point, and their number continues to grow… it is far more likely that BTC will grow as well, and succeed in hitting new records.
If it happens, Casares believes that the coin will hit $1 million, likely within the next ten years.
He also believes that not owning Bitcoin is entirely nonsensical, as this is a unique opportunity to get a material outcome from a non-material exposure.
Further, he believes that not owning any crypto is nothing short of irresponsible.
Get More From Your Crypto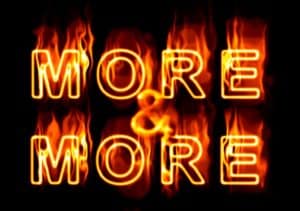 Are you new to cryptocurrency?
If so, check out our blog post about getting started in crypto… you can read that here.
If you have dipped your toes into the crypto waters, but aren't quite sure the best methods for investing in crypto…
No problem… read our article about dollar cost averaging vs. lump sum investing here.
Finally, if you're looking for different ways to earn money in the crypto space, then this post is for you.
Get the Latest Blockchain & Crypto News at CryptoCoinMindSet
Disclaimer
The information provided here is for INFORMATIONAL & EDUCATIONAL PURPOSES ONLY!
View our complete disclaimer on our Disclaimer Page