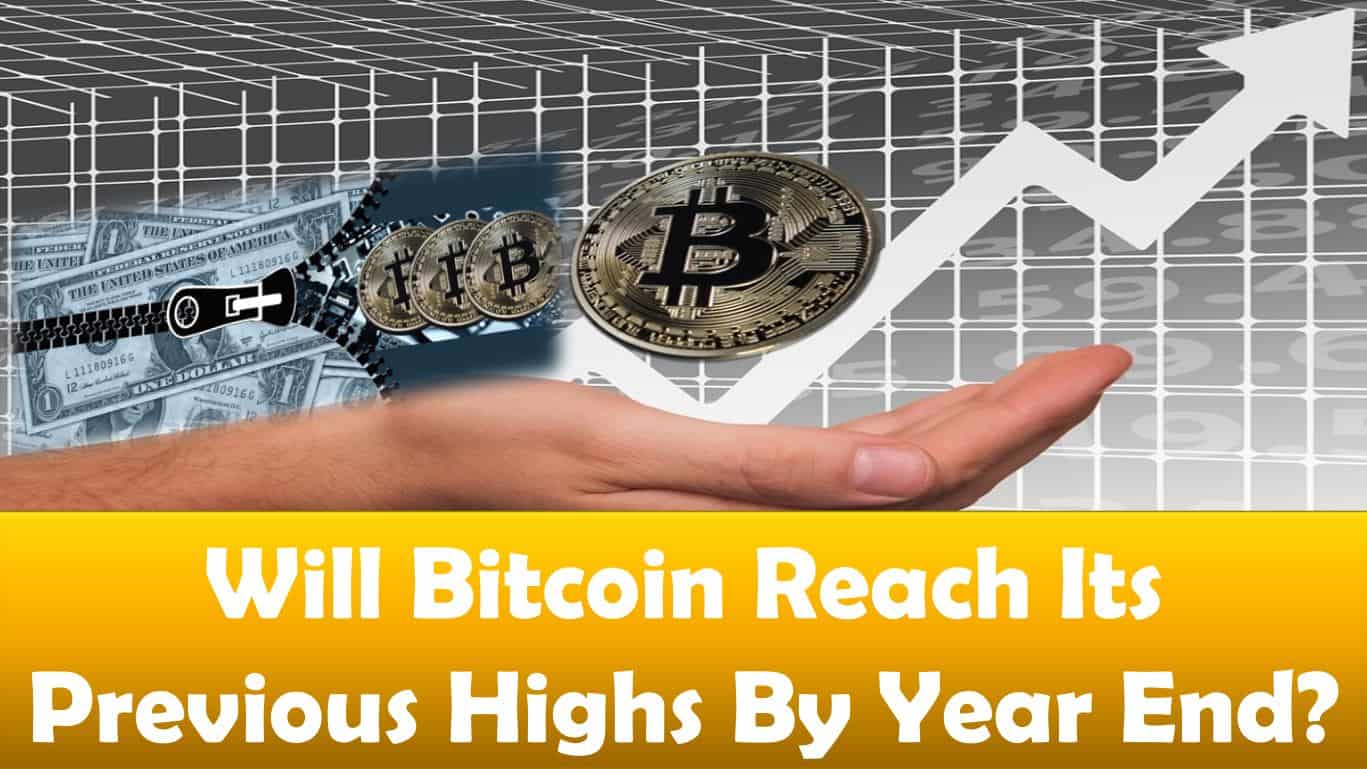 Will Bitcoin Reach Its Previous Highs By Year End?
Last updated on December 7th, 2022 at 08:28 pm
Many factors are driving Bitcoin's recent price surge. For one, PayPal has recently allowed its users to buy and sell Bitcoin, which is huge news for Crypto investors, even though users will not own their private keys.
Another reason for the surge is the fact that companies like MicroStrategy and Square have been investing stockpiles of money into the currency, with nearly half a billion invested between these two alone this year.
Recent distrust between governments during the COVID-19 pandemic may also have something to do with this rally. Investors cynical of their government's choices likely get a sigh of relief from having a non-government-controlled and deregulated currency at their hands like Bitcoin as opposed to traditional FIAT currencies.
Other investors see investing in Bitcoin as a hedge to stop losses in times of economic recession and rising inflation. Bitcoin, not being owned or controlled by any person, company, or nation, won't tank due to most economic factors, and won't get pumped full of artificial stimulus money during a downturn. Finally, with the issuance of new Bitcoin being cut in half in 2020, many investors see this as confidence in future price security for the cryptocurrency giant.
Increasing Confidence in Cryptocurrency
Bitcoin Price Sustainability
Paul Tudor Jones, the famous billionaire investor who predicted the 1987 stock market crash has also added Bitcoin to his portfolio.
He stated to other investors in a letter regarding government inflation and stimulus spending:
"We are witnessing the Great Monetary Inflation—an unprecedented expansion of every form of money unlike anything the developed world has ever seen."
For anyone still wondering if the number 1 digital asset will return to its all-time highs before the end of the year… maybe we only have to look at what the 'smart money' is doing… even they are looking to Bitcoin.
Disclaimer
The information provided here is for INFORMATIONAL & EDUCATIONAL PURPOSES ONLY!
View our complete disclaimer on our Disclaimer Page