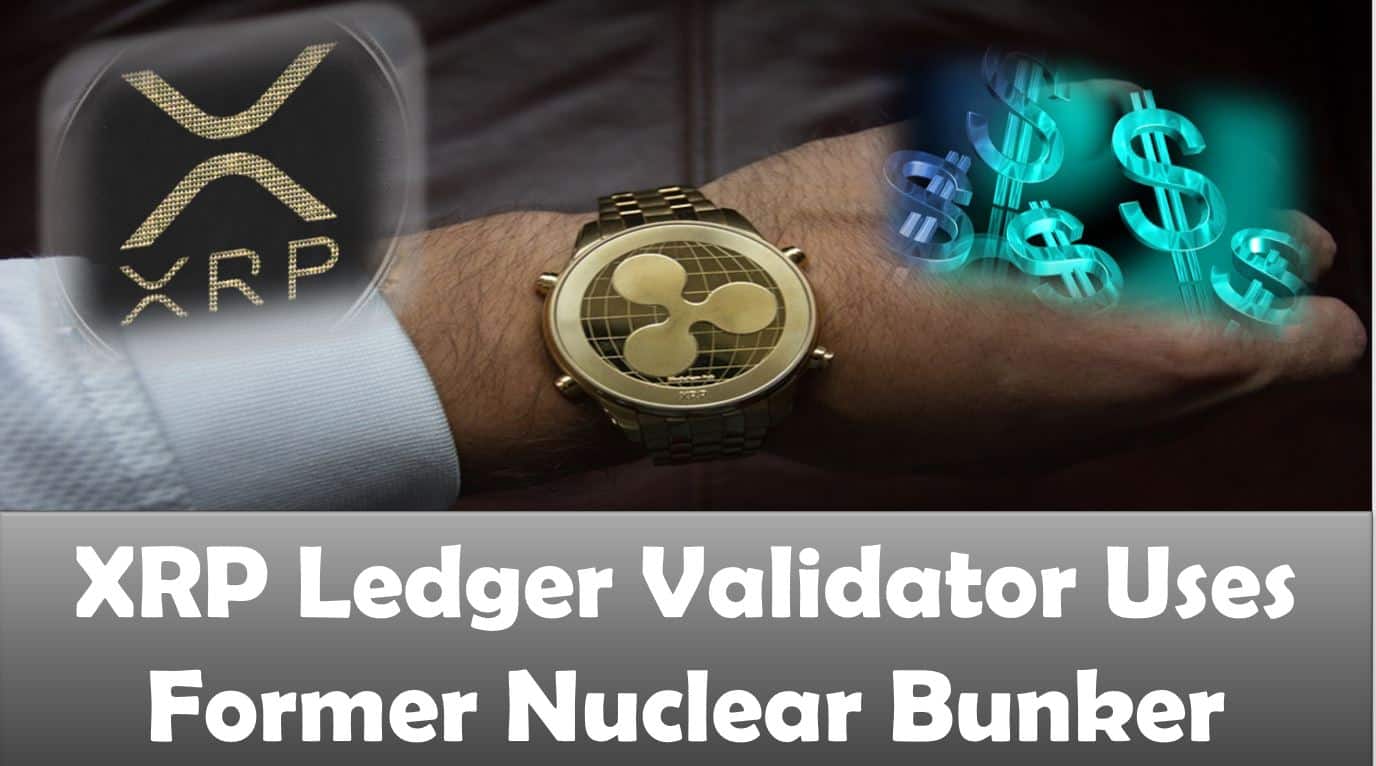 XRP Ledger Validator Uses Former Nuclear Bunker
Last updated on December 5th, 2022 at 02:18 pm
The developer partner behind Flare blockchain Towo Labs has revealed that one of its validator XRP utilizes a former nuclear bunker.
Its most popular product is the web interface of the XRP ledger, the XRP toolkit. However, Towo Labs made a shocking revelation about an unusual location utilized by an XRPL validator.
It said the XRP Ledger transactions are usually signed in a former nuclear bunker. The company posted an update on its Twitter page, revealing that it started running an XRP Ledger validator in the Pionen White Mountains in Sweden from this year.
The data center hosting the validator's hardware is very close to a former nuclear bunker, which is beneath the streets of Stockholm.

Data Center Environmentally Friendly
Banhof operates the Piona data center in the region. Bahnhof is the first Internet Service Provider (ISP) based in Sweden. The Towo Labs had to buy impressive capacities to make sure the full finality and high uptime of XRP ledger transactions are guaranteed.
The company bought mirrored solid-stage drivers, 64 GB DDR4 RAM and a bare-metal server that features a 3.4 GHz Hexa-core CPU. Also, it obtained superfluous power supply units to help with connections.
The expansive hardware kit was connected to the internet using a 1 Gbt/s network link to make it extremely fast and highly responsive.
Additionally, the data center is designed to be very friendly to the environment. While the data center consumes renewable energy, the generated heat is utilized to power nearby homes.
Harnessing the Power of The Data Center
One of the arguments against Bitcoin is for being 'not environmentally friendly' due to the high electricity consumption necessary to mine it.
Co-founder and Chief Executive Officer of Towo Labs, Markus Alvila have commented on the latest assertion by the company. He stated that the data center will become very useful as its power can be harnessed to validate the transactions of a good number of blockchains.
Alvila also stated that the Towo Labs team has set up a roadmap for 2021 and it includes the launch of another validator called "Gimli."
According to him, this will be an impressive independently operated validator that will be added to the XRPL network. He also revealed some details about the scheduled maintenance of the network.
Towo Labs is a developer of hardware and software infrastructure for blockchain users.
Disclaimer
The information provided here is for INFORMATIONAL & EDUCATIONAL PURPOSES ONLY!
View our complete disclaimer on our Disclaimer Page