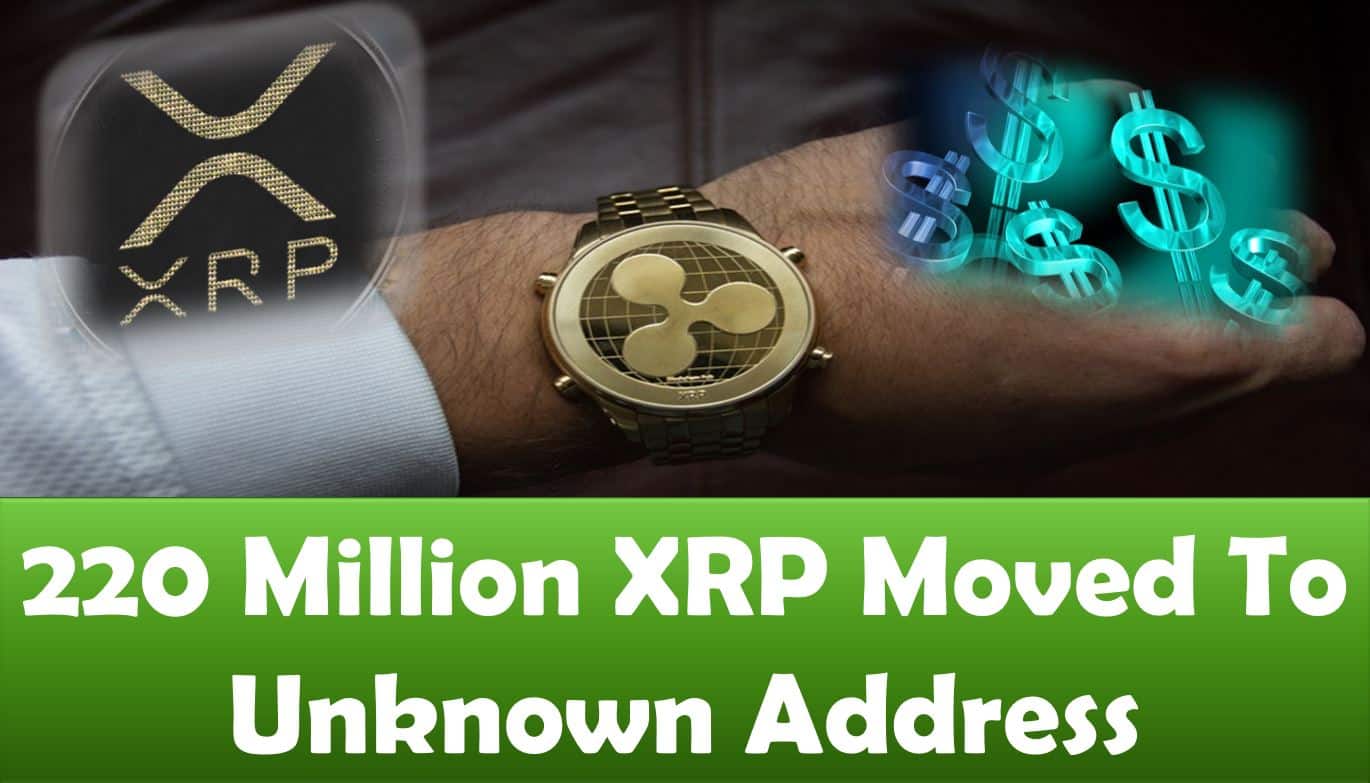 220 Million XRP Moved To Unknown Address
Last updated on December 5th, 2022 at 02:20 pm
Crypto tracking service Whale Alert has revealed that an unknown crypto whale has moved about 220 Million XRP, currently worth $121 Million, from Coinbase exchange to an unknown address.
This is coming following the recent rise of the XRP token, as its parent company prepares to battle SEC in court.
Although the single anonymous mover was the highest, Whale Alert also noticed three other transactions.
More Interest in XRP Despite Lawsuit
The largest two transactions were carried out by Coinbase, the biggest crypto exchange in the U.S. Coinbase moved 178.9 Million XRP to an unknown address and moved 220.3 Million XRP within the exchange, according to Whale Alert.
In recent days, the troubled cryptocurrency has gained 20% in value, with a total market cap of $24 Billion. Presently trading around $0.50 after falling to a recent low of $0.18 in December.
The price of XRP nosedived in December last year after SEC filed a lawsuit against Ripple, its parent company.
The price fell by more than 70%, as several exchanges started suspending trades involving the token on their platform. Although no one knows the direction of the token when it comes to price, whales don't seem to care.
After posting its lowest levels two months ago, XRP reached a high of $0.70, but it has now consolidated around the $0.50 mark.

Whales Also Move Bitcoin & Ethereum
XRP transactions were not the only noticeable movements by whales recently. Whale Alert also reported unidentified Ethereum and Bitcoin movements as well.
An anonymous user transferred 1,000 Bitcoin (about $49 Million) from Coinbase to crypto wallet Xapo. Another unknown whale moved 24,979 Ethereum (ETH), which is worth about $44 Million to an anonymous wallet.
Since the beginning of the year, there has been an upsurge in the number of anonymous crypto transactions involving BTC, USDC, USDT and ETH. Many observers have linked the massive movement to the major rise in cryptocurrency prices.
As Ripple prepares its legal battle with the SEC, the price movement of XRP will be unpredictable until the case finally ends.
This may take at least 2 years and some investors may have lost interest in the token.
But it seems whales are not about letting the once third-largest cryptocurrency by marketcap go.
The recent market movement may add more value to the token, as industry experts have predicted.
Disclaimer
The information provided here is for INFORMATIONAL & EDUCATIONAL PURPOSES ONLY!
View our complete disclaimer on our Disclaimer Page