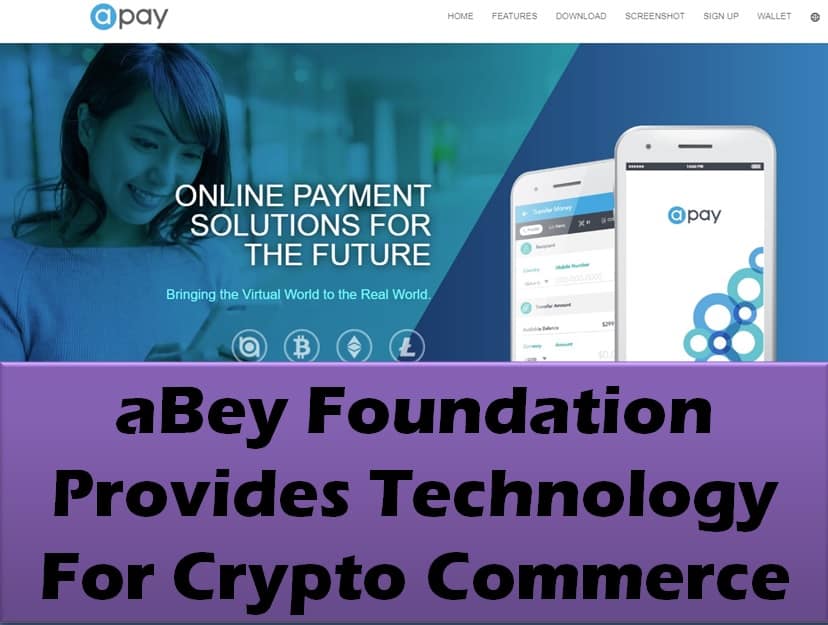 aBey Foundation Provides Tech for Crypto Commerce
Last updated on November 1st, 2022 at 02:07 pm
One of the hallmarks of the blockchain and cryptocurrency space is that of innovation. It seems like there is a constant stream of new ideas and projects popping up all the time, many of which help move the entire space forward.
At Blockshow Asia 2019, Dr. Ciprian Pungila had his turn to bring his new innovation to light. He introduced aBey blockchain.
Dr. Pungila is the co-creator of the aBey blockchain technology and chief scientist of the aBey Foundation.
Crypto Enters The Real World
Pungila explained that aBey was designed and built to perform as one of the world's fastest, most flexible open-source blockchains available. He said that aBey provides a practical solution for commonplace e-commerce uses.
Enter aPay
The aPay system is built on the blockchain technology developed by the aBey Foundation. The system introduces high-performance computing and architecture that allows the blockchain speeds that would enable quick transactions. So, it is the perfect platform for aPay.
aPay is a high volume, online payment processor located in Malta.
The users of aPay send their own cryptocurrencies to the platform which then gives them access to 3 different payment options; Visa, Mastercard and UnionPay. The system allows users to make daily payments via their cryptocurrencies of choice.
Major Cryptocurrencies Supported
According to Pungila, the aPay service already has support for Ethereum, Bitcoin, Ethereum Classic, Bitcoin Cash, EOS, Dash, Litecoin, ZCash, Ripple and the native aBey cryptocurrency.
Pungila made the vital distinction that the merchant involved in any transaction do not need to actually accept Bitcoin or cryptocurrency. The merchant only needs to be able to receive regular credit card payments. aPay itself automatically converts the payment from cryptocurrency into fiat before delivering it to the merchant.
Pungila explained that the blockchain he has co-founded supports high-speed transactions. This support is present in order to cater to the fast-paced e-commerce needs of the world. The blockchain also enables home loans, commission payments, repayable transactions and even more features.
Insights & Philosophy
Dr. Pungila took his opportunity on stage to enter into a commentary about crypto and blockchain technology. He highlighted how this space will irreversibly change the world.
He explained that the fintech industry has been affected by blockchain technology, but what wasn't clear yet was how the technology itself will affect the citizens of world's everyday lives.
What Pungila is sure about is that this pandora's box cannot be closed again. Because of that, he urges that people must make use of this new technology through the construction of solutions and applications to develop and accept this new addition to the world.
Disclaimer
The information provided here is for INFORMATIONAL & EDUCATIONAL PURPOSES ONLY!
View our complete disclaimer on our Disclaimer Page