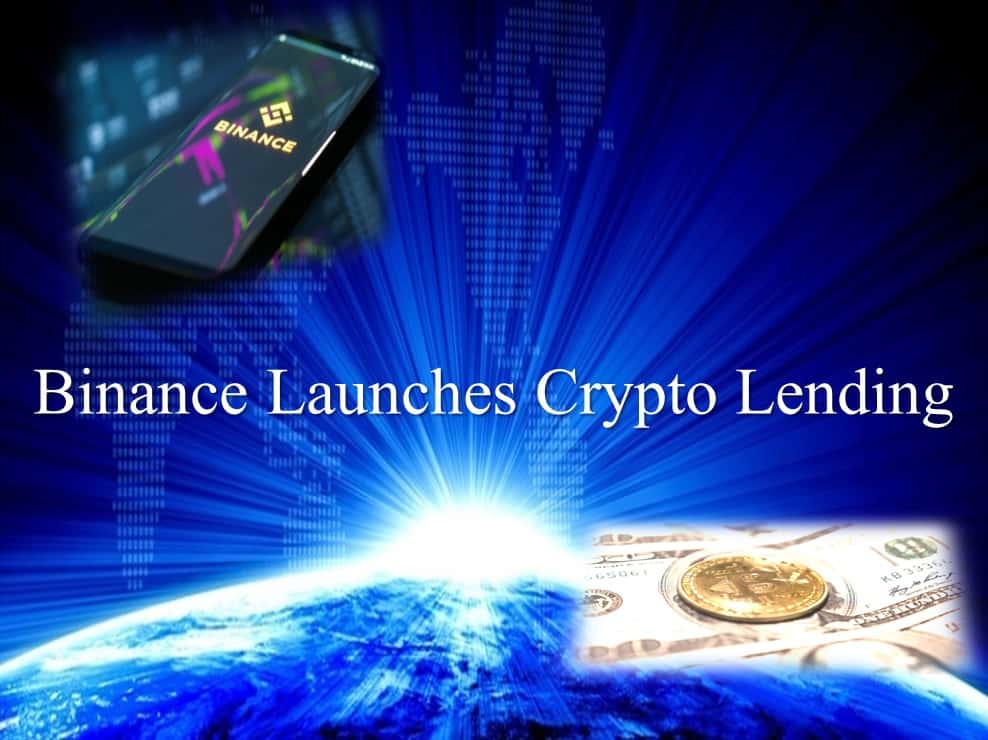 Binance Announces Launch of Its Crypto Lending Service
Last updated on November 1st, 2022 at 02:45 pm
One of the world's largest crypto exchanges by market cap, Binance, continues its seemingly never-ending streak of new developments and advances.
After already achieving much in terms of growing its ecosystem in 2019, the exchange has recently announced another new move, the launch of it's cryptocurrency lending service on August 28th.
The new move will see the exchange launch its first crypto lending product.
The official announcement states that holders of several crypto assets — Binance Coin (BNB), Tether (USDT) and Ethereum Classic (ETC) — will now get the ability to lend their coins and of course, earn interest.
Binance Lending Interest Rates
Binance Lending allowed users to subscribe on August 28th and 29th and all lending products will be available for the initial period of exactly 14 days.
Its native coin, BNB, is announced to have the highest annualized interest rate, which will be at 15%. Other interest rates include Tether (USDT) at 10% continuing all the way down to the lowest earner, Ethereum Classic (ETC), slated to earn 7%.
Binance stated that its initial interest calculation period started on August 29th and will end on September 10th. The interest payout time will come right after the maturing of the loan term.
Additionally, the exchange pointed out that the interest rates for the future phases will go through several adjustments, based on different factors, including the market's reception throughout this first, initial phase.
The exchange is continuing its forward momentum with preparation for the new lenders and borrowers.
Their most recent updates were the addition of the Binance FAQ. They added a completely new section titled 'Binance Lending Service Agreement,' where they claim that the assets will be used for leveraged borrowing business on the exchange's website.
Updating The Binance Ecosystem
With the addition of Binance Lending, the exchange has once again expanded its ecosystem.
In 2019 alone, it made multiple changes that have brought new services and subsidiaries and removed others.
Binance started the year with the launch of its token sale platform, Binance Launchpad, which allowed BNB to surge before the bear market had ended and become one of the top performers of early 2019. After that, it also launched Binance Chain, as well as its own decentralized exchange, Binance DEX.
It also made a move regarding its plans to have at least two crypto-to-fiat exchanges on every continent. It initially launched Binance Jersey in Europe, Binance Singapore in Asia and Binance US is scheduled to launch soon in North America.
As we reported earlier this year, US residents will be loosing access to Binance in lieu of gaining access to Binance US. These moves are to help Binance be compliant with the local laws in their respective regions.
Disclaimer
The information provided here is for INFORMATIONAL & EDUCATIONAL PURPOSES ONLY!
View our complete disclaimer on our Disclaimer Page