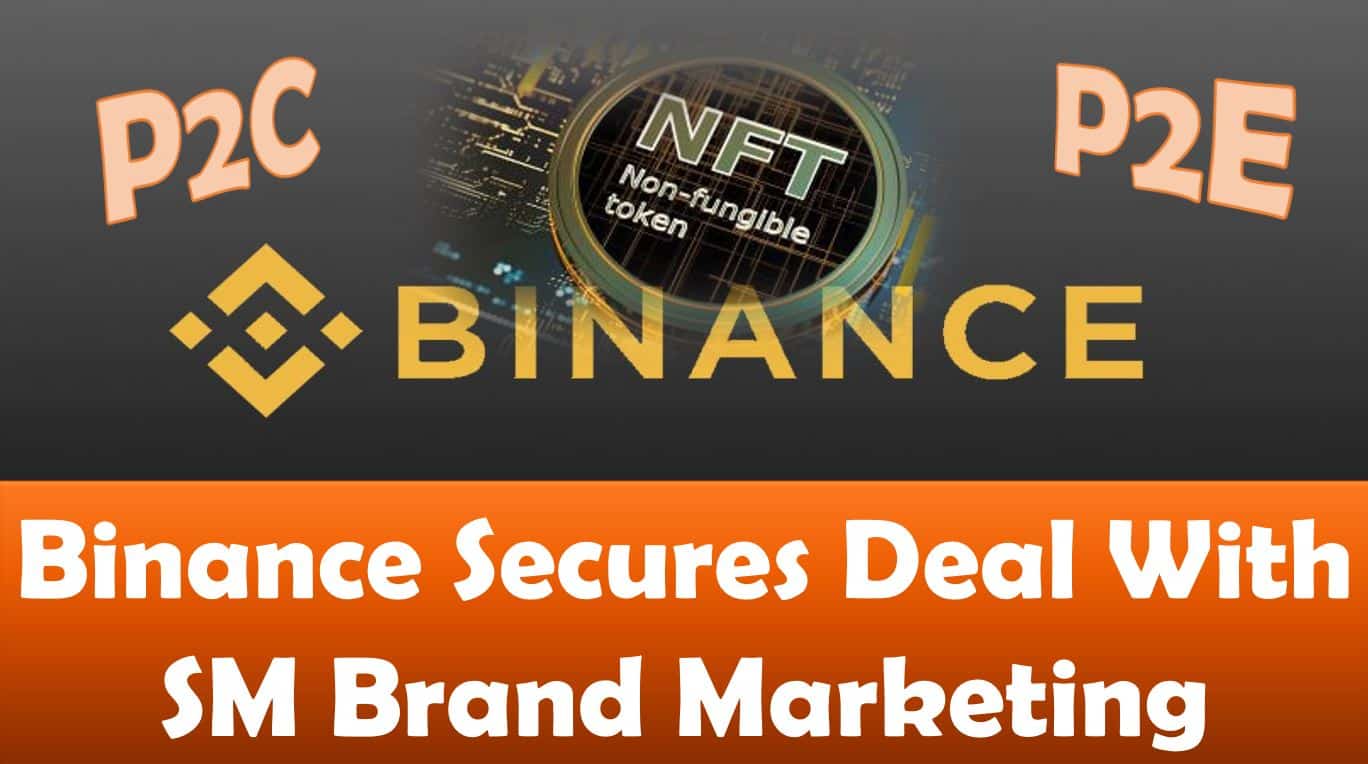 Binance Secures Deal With SM Brand Marketing
Binance has partnered with SM Brand Marketing to create a play-to-create (P2C) NFT ecosystem. The partnership will also involve the creation of an ecosystem fund to support the initiative.
SM Brand Marketing is a subsidiary of South Korea's SM Entertainment. This is one of the major deals that the exchange giant has made with a leading player in the global sector.
In recent months, Binance has announced partnerships with the Dubai World Trade Center Authority (DWTCA), the Argentine Football Association, among others.
Binance and SM Brand marketing will work together to create an ecosystem for non-fungible tokens. A mutual fund for the support of this ecosystem will also be set aside.
One of the main objectives of this partnership is to create a global play-to-create (P2C) ecosystem. The initiative will allow users to generate content through IP. The reproduced content can be in dance, games, goods and music.
Currently, play-to-earn (P2E) are increasingly popular and they have attracted a global audience. The popularity of P2E platforms intensified with the popularity of NFTs, where gamers receive NFT rewards that they can trade with other users for physical money. PCE is believed to be an improvement of P2E models.
SM Entertainment is a strong brand in the entertainment sector. It is popular with K-pop culture and it currently hosts some of the most popular groups such as EXO, Girl's Generation and SUPER JUNIOR.
By partnering with Binance for this initiative, SM Brand Marketing will have a better avenue through which fans can interact with their favorite music groups and artists. NFTs have been used to promote brands, boost revenue streams and bolster fan interactions in the entertainment and sports sectors.
The Global Head of Binance NFT, Helen Hai, commented on this development, saying,
"We would like to provide SMBM with the robust technology that can support the numerous Kpop global fans who enjoy recreating content based on their favorite Korean celebrities and want to earn passive income through their hobbies."
The CEO of SMBM, Sung-su Lee, noted that this deal would majorly contribute to the P2C sector. The executive also said that this partnership would contribute to expanding the P2C sector in the blockchain space. If this happens, P2C could emerge to be as popular as P2E.

Binance Makes Another Deal
Binance made yet another deal with a South Korean company earlier in the month.
The exchange giant partnered with YG Entertainment, a multinational enterprise that operates in the entertainment sector.
Like SM Brand Marketing, YG is also a major player in the K-pop music sector. It also manages some of the leading brands in the sector.
Binance and YG Entertainment will work together for yet another NFT project. This project will involve the creation of eco-friendly NFTs. It will also promote the creation of games based on the Binance Smart Chain (BSC).
Under the deal, Binance will be the NFT marketplace, while YG will develop the content and assets needed for the initiative.