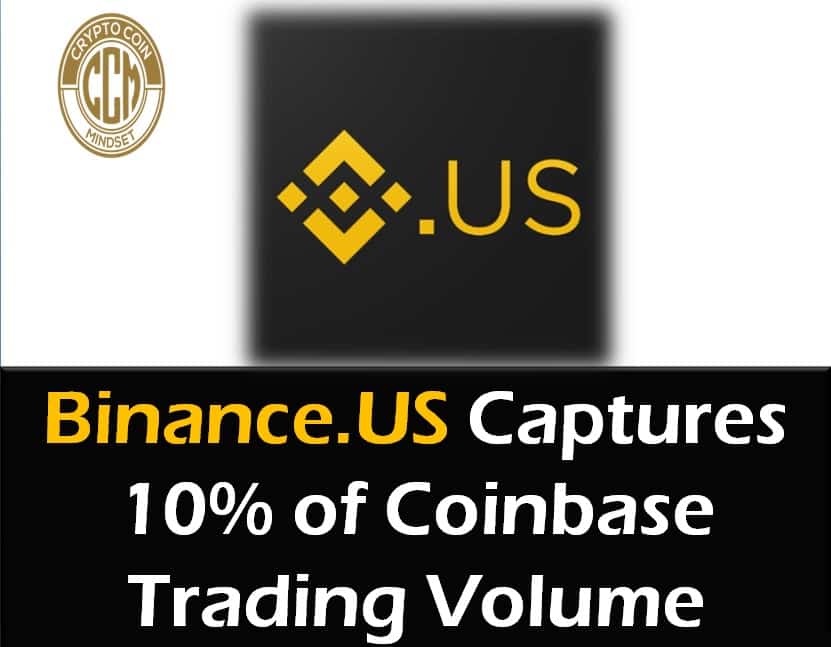 BinanceUS Captures 10% of Coinbase Trading Volume
Last updated on November 1st, 2022 at 01:56 am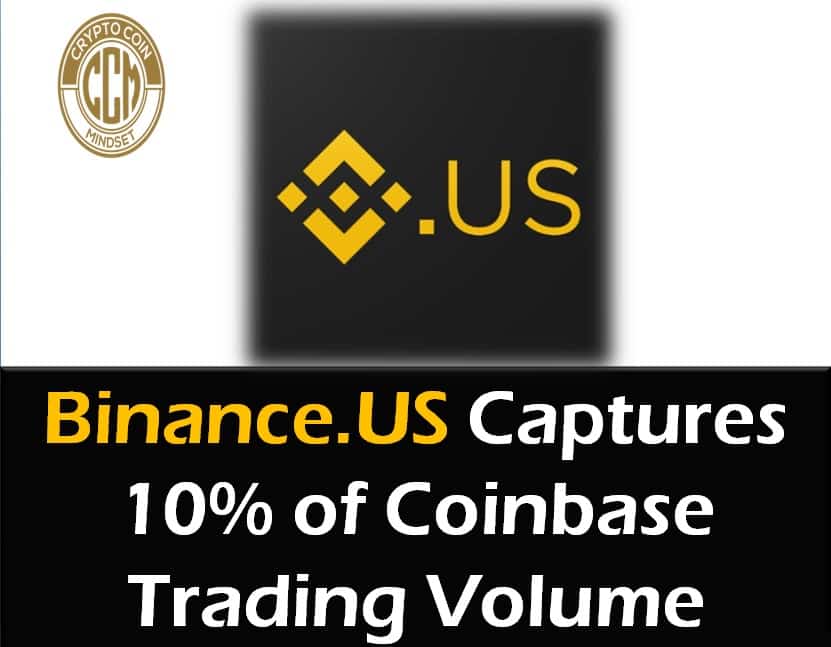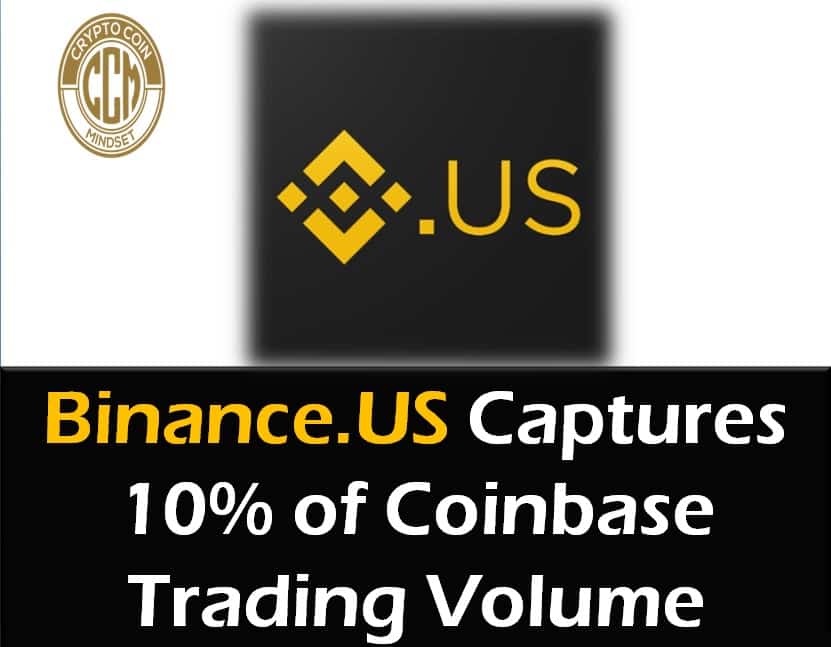 [break]
Binance joined the crypto scene back in 2017 and quickly became the largest, most liquid cryptocurrency exchange. They deployed a great user iterface (UI) as well as plenty of hype to earn the loyalty of many cryptocurrency investors and traders across the globe.
Since that time, there have been many changes in the cryptocurrency space. Many of these changes revolve around governmental regulation.
These regulations, or just the threat of potential legal action, has had an adverse affect on the space as a whole and on US based investors and traders in particular.
Read More About US Traders Loosing Exchange Access Here
Back in June we reported how US traders were going to loose access to Binance in September. Since then, Binance has opened a trading platform for US based traders called BinanceUS.
BinanceUS requires US based investors and traders to complete KYC in order to do most things on their platform. This subsidiary of Binance is just one of many that the exchange has launched this year in order to meet pending regulatory compliance across the globe.
[hr2]
[break]
Learn How To Register For BinanceUS
[hr2]
[break]
BinanceUS Cuts It's Piece Of The Pie
After a slow start, BinanceUS is expanding rapidly. Currently it estimates that it has already captured 10% of Coinbase's daily trading volume. According to BinanceUS its trading volume is approximately $15 million per day, while the trading volume of Coinbase reaches around $150 million per day.
As many are aware, Coinbase is certainly no slouch in the space… some would argue they are the '500 pound gorilla' in the space.
Coinbase is the largest US-based cryptocurrency exchange. It is a favorite for newbies who are looking to make their first purchase of their favorite crypto due to its user-friendly interface.
However, while many in the space utilize Coinbase or their trading platform, Coinbase Pro due to its liquidity, Coinbase is considered to have the highest trading fees in the industry.
Where To From Here
The addition of BinanceUS to the list of highly liquid cryptocurrency exchanges definitely brings competition to those more established within the space. However, as more and more people are exposed to Bitcoin and cryptocurrency, the need for these platforms will certainly increase.
Naturally, the growing crypto community will continue to get more discerning and within that comes more prudent spending habits. So, cryptocurrency exchanges with exorbitant fees will likely be left behind as investors consintually search for the best bang for their buck.
Disclaimer
The information provided here is for INFORMATIONAL & EDUCATIONAL PURPOSES ONLY!
View our complete disclaimer on our Disclaimer Page