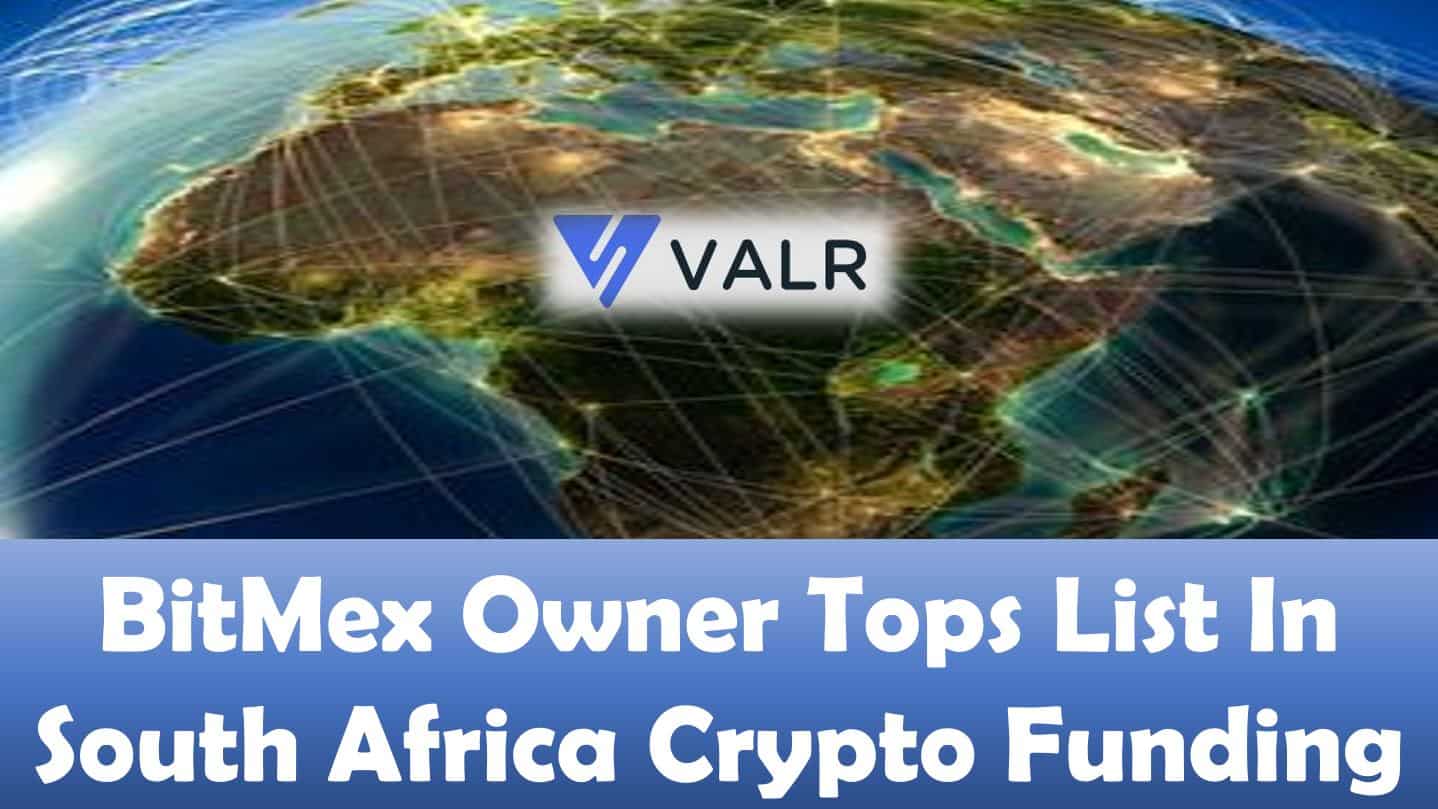 BitMex Owner Tops List In South Africa Crypto Funding
Last updated on December 7th, 2022 at 09:14 pm
VALR, one of the biggest crypto exchanges in South Africa by trading volume, has secured a $3.4 Million (@ 57 Million Rands) deal in a recently closed Series A funding.
The deal was announced today, as 100X Ventures led the round. 100X Ventures is the investment wing of the newly established 100x Group by BitMex. 4Di Capital also participated in the venture capital funding.

Offering Entry To Other Products & Services
According to the partnering companies, the investment will provide funding and resources into other countries as well as new products and services.
VALR co-founder and Chief Executive Officer, Farzam Ehsani, commented on the latest development. He said the company has been able to rise beyond expectations despite the discouraging business environment caused by the coronavirus pandemic.
"VALR has been able to grow at a phenomenal pace and we've been able to raise funds and partner with a set of world-class investors," he added.
VALR also reiterated that the generated funds will be used for the development of new products and services, building its team of professionals as well as expanding into new territories. Further uses for the monies also include developing the knowledge base of its professionals especially in client service domains, new technology as well as regulatory and compliance needs.
Besides this funding, the exchange was able to raise an additional $1.21 Million (20 Million Rands) in the 2018 seed round. That round ended in July 2018. Combining that initial seed round with this latest one brings the total investment to $4.79 Million or 79 Million Rands.
Africa, a Huge Untapped Crypto Market
VALR was set up two years ago and started the crypto trading service a year later. Since the inception of its crypto service, the exchange amassed more than 40,000 customers and handled over 13,000 Bitcoin to date.
Co-founder and Chief Executive Officer of 100x Group Arthur Hayes also commented on the funding. He said the cryptocurrency ecosystem in South Africa is exciting and buzzing. The company believes VALR is in the right place at the right time to take advantage of the fast-growing crypto industry within the country.
Hayes also stated that 100x Group strongly believes in the partnership for early-stage business success as well as the scalability of operations for future growth. He says there is a significant growth potential for trading Bitcoin and cryptocurrencies in South Africa.
VALR has been offering trading pairs for the Rand against XRP, Ethereum and Bitcoin since June 2019.
Earlier this year, Arcane Research revealed in a report that 13% of South Africans with internet access had owned cryptocurrencies, which is almost twice the global average of 7%.
Disclaimer
The information provided here is for INFORMATIONAL & EDUCATIONAL PURPOSES ONLY!
View our complete disclaimer on our Disclaimer Page