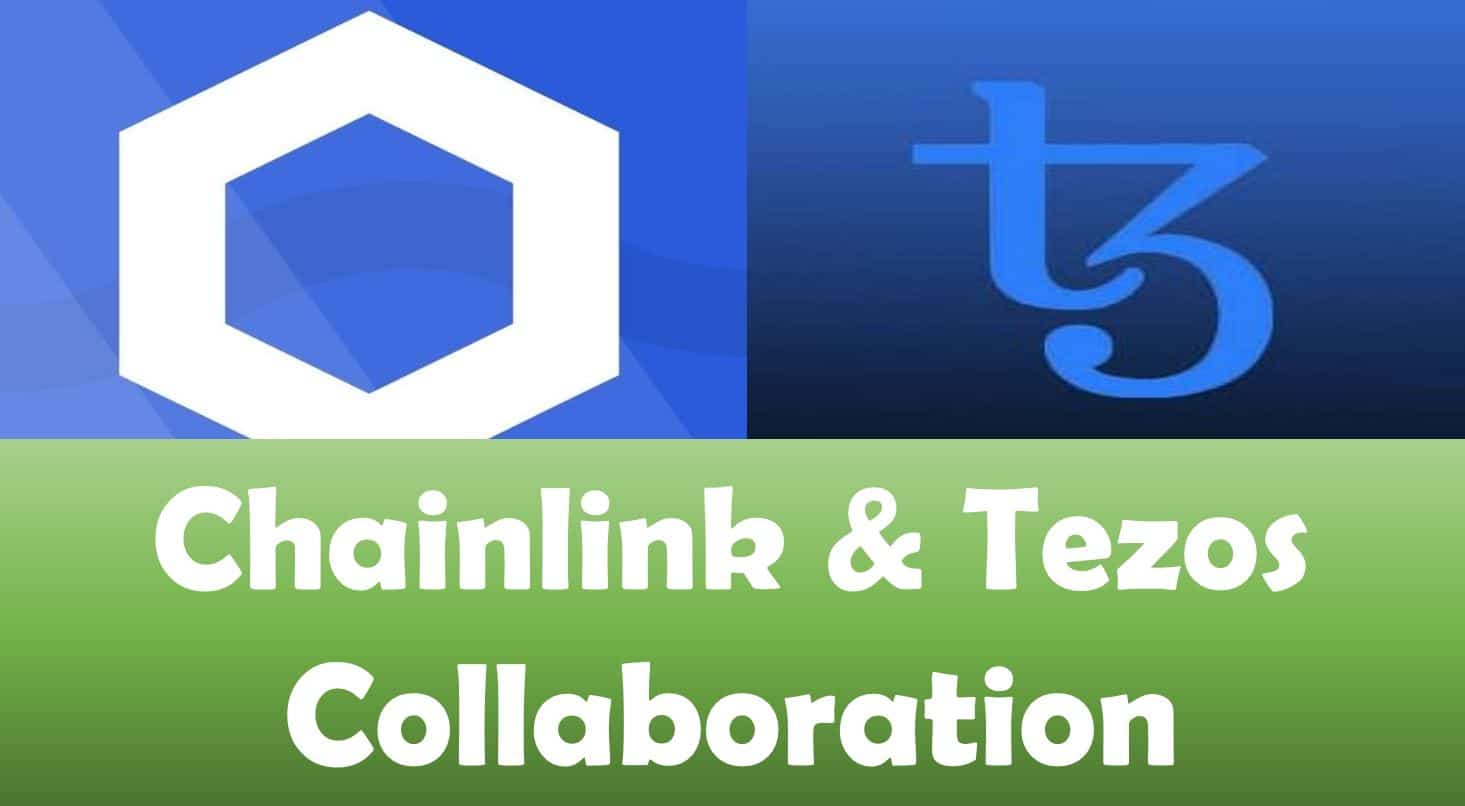 Chainlink and Tezos Collaboration
Last updated on December 8th, 2022 at 09:11 am
Chainlink is collaborating with Cryptonomic and Smart Chain Arena to offer real-time data feeds to the Tezos developer community. According to the announcement, the deal will enable the provision of real-time data feeds through Tezos and Chainlink's decentralized network.
As a result of the collaboration, users who are creating smart contracts on the Tezos system can now gain off-chain resources and utilize the data for their on-chain applications.
Partnership Provides More Secure System
Co-founder of Cryptonomic, Vishakh, said the partnership would help Tezos developers with the most secure system for a more improved Tezos system.
"Providing Tezos developers with the most secure and reliable oracle solution is essential to advancing the Tezos ecosystem," he said.
Vishakh also reiterated that the decentralized oracle platform of Chainlink (LINK) makes it easier for new use cases across Insurance, Defi Equities and many more.
After this successful integration, developers can now find it less demanding to build upon the Tezos (XTZ) platform. In particular, they can avoid the dangers of setting up a decentralized pricing feed by themselves.
The head of Chainlink, Sergey Nazarov, described this process as a big onion as a result of the issues discovered after each layer.
As Tezos steps down on its development of Smart Contract Applications and Chainlink expands its utility, the partnership will be of massive benefit to both cryptos as observers have commented.
Explosion of Social Engagement Metrics
The collaboration between these two cryptos raised a high level of interest within market participants. According to LunarCRUSH, a crypto insights provider, the social engagement metrics for Tezos and Chainlink saw a significant rise, with 790,000 social interactions for each of them.
To some extent, that's a measure indicating that the collaboration between the two cryptos will yield massive results in the future.
Chainlink & Tezos Rebound Sharply
After these announcements hit, there was plenty of market activity for intraday traders.
Tezos was able to pull off the 61.8 percent Fibonacci retracement level with an improvement of 9 percent as a result of the spike in interest.
XTZ went back to the $2.90 price level and consolidated between 23.6 percent and 38.2 percent Fibonacci levels.
Overall Crypto Market Investor Sentiment
The recent announcement of collaboration between Chainlink and Tezos may have raised the demand levels of both cryptocurrencies. But, the overall market indices show that a correction is not far off.
Thomas Thornton, head of hedge fund Telemetry, who has been correct at predicting bottoms and tops, recently warned that the cryptocurrency market could reach an "overbought" territory very soon.
He revealed that the TD sequential indicator has shown Bitcoin's sell signal, which may influence the market to go overboard with orders.
Thornton reiterated that the market is gradually approaching a period of high volatility and exuberance as Bitcoin's halving draws near.
As a result, the market could move towards a steep decline as it was in the previous Bitcoin halving. He further warned that for investors to prevent harsh market conditions, they need to be very cautious.
Disclaimer
The information provided here is for INFORMATIONAL & EDUCATIONAL PURPOSES ONLY!
View our complete disclaimer on our Disclaimer Page