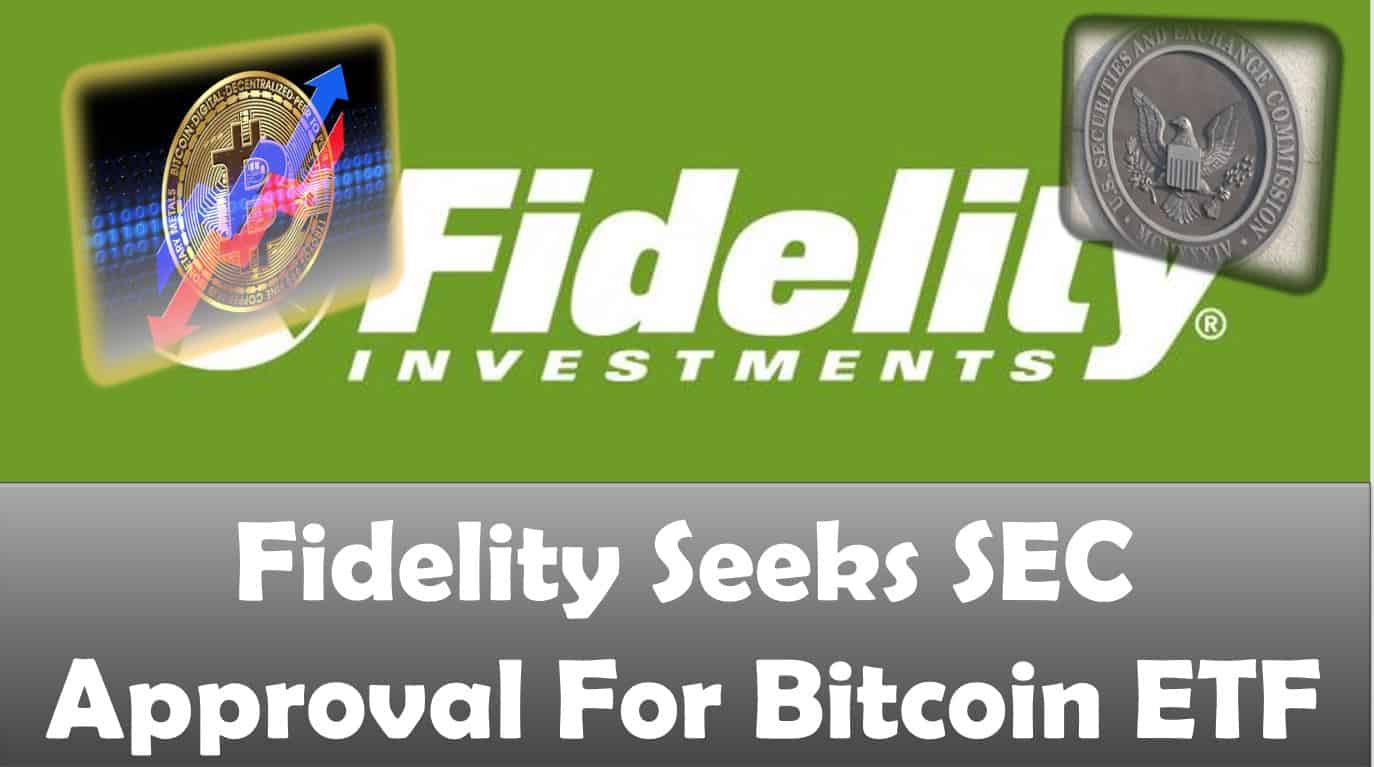 Fidelity Seeks SEC Approval For Bitcoin ETF
Last updated on December 5th, 2022 at 02:00 pm
Fidelity Investments wants to roll out its Bitcoin exchange-traded fund (ETF) to expand its operational capacity within the virtual currency industry.
According to the announcement, the fund will be called Wise Origin Bitcoin Trust. But it will be launched only after the investment giant receives regulatory approval.
Launch Subject to SEC Approval
The company has already filed a Form-S-1 with the U.S. Securities and Exchange Commission (SEC) to get registration approval for the fund.
If the ETF receives approval from the SEC, the firm says it will track Bitcoin's performance in line with the movement of the Fidelity Bitcoin Index.
But the main question for Fidelity is whether the SEC will approve the plan. Looking at the possibility of approval based on history, it doesn't look encouraging. That's because the SEC has not permitted any firm to launch a Bitcoin ETF. The regulator has often based its lack of support on the fact that the ETF market is not ready yet.
However, Fidelity is not the only firm currently awaiting approval from the SEC for a Bitcoin ETF. VanEck filed their Form-S-1 with the SEC just a few months ago after previous failed attempts.
While the Fidelity-backed trust will not sell Bitcoin, it will pay certain expenses using crypto assets.

Comprehensive Marketplace For Investors
This is not the foray of Fidelity into the world of digital currencies. It launched Fidelity Digital Assets three years ago, which has successfully deployed trade execution operations and cryptocurrency custody.
The Wise Origin Bitcoin Trust will measure the value of its shares based on the prices offered on major crypto exchanges such as Bitmap and Coinbase.
In recent years, the digital assets industry has grown tremendously, as it has established a comprehensive marketplace for investors. It has also led to increased demand among institutions. In the same way, the price of cryptocurrencies has risen to unprecedented levels since the past year, luring interest from both retail and institutional investors.
According to Fidelity, the increased interest from investors looking for Bitcoin access has given rise to the need to launch a diversified set of products for the market. As the need in the industry grows, the demand for diversified products also increases. As a result, Fidelity says it is poised to meet these demands and explore the expanding crypto market.
As further proof of this expanding interest in cryptocurrency, ahead of its direct listing on Nasdaq, Coinbase said its company has now been valued at about $100 Billion.
Disclaimer
The information provided here is for INFORMATIONAL & EDUCATIONAL PURPOSES ONLY!
View our complete disclaimer on our Disclaimer Page