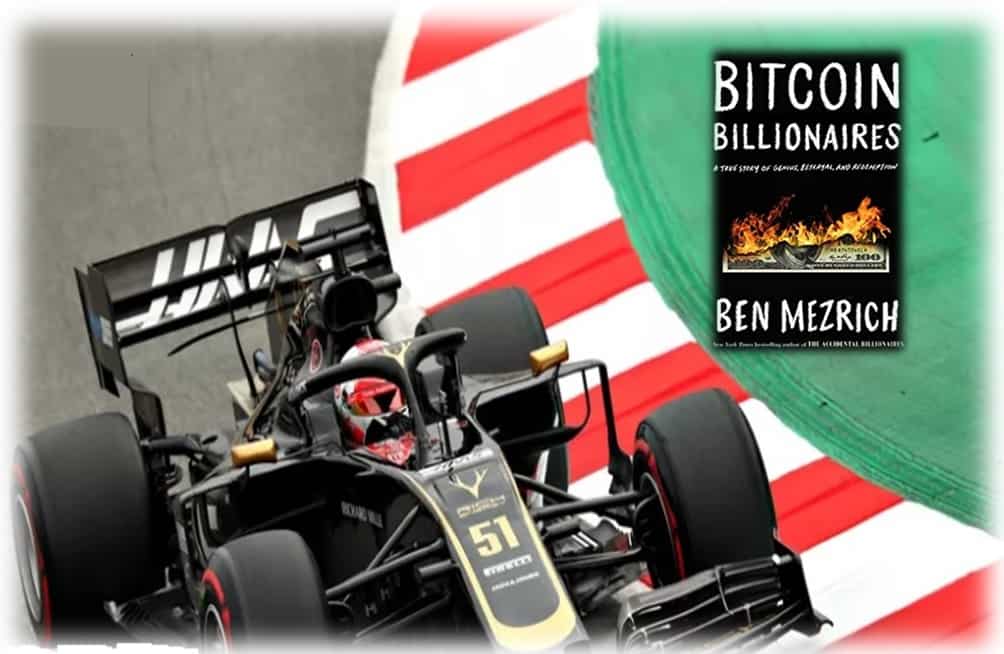 Formula One Speculations Emerge – Bitcoin Team?
Last updated on May 27th, 2020 at 09:54 pm
It's always fun to speculate about things… especially when it comes to cryptocurrency and blockchain… and especially when it comes to things that may lead to mass adoption…
Well, if you enjoy this as much as we do, then here is something for you to speculate about…
Romain Grosjean, a well-known French/Swiss Formula One driver, raised some eyebrows recently after making a pit stop at the Bitcoin garage. Not only that, but the famous driver also showed off his copy of 'Bitcoin Billionaires', written by Ben Mezrich which was of course signed by the Winklevoss twins.
So far, it remains unclear how connected Grosjean is to the Wall Street twins, or the crypto industry itself. But, judging by the response, it does appear like Tyler and Cameron Winklevoss are developing an interest in the F1 competitions.
They responded to Grosjean's tweet by saying that the crypto industry is growing almost as fast as he drives.
However, despite the praise by the twins, Grosjean is actually on the under-performing side for his team in the current season. Considering the competitiveness of the motorsport's premier competition, it is unsurprising that rumors of Grosjean being sent to the chopping block are emerging.
With all of that in mind and a 10-year-long driving career behind him, it is possible that Grosjean might be looking for a career change, with his aim on digital finance, or at least in promoting it.
The Winklevoss twins themselves are heavily promoting their Gemini exchange, offering 1 BTC to anyone who spots a Gemini ad on a bus in New York City. So far, many have reported seeing the ad on taxies, but the reward is still in the air, as far as anyone knows.
Grosjean's Next Step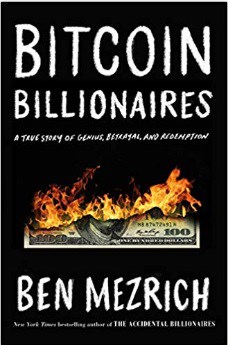 As for Grosjean, as an F1 driver, it is likely that he can retire and live quite comfortably for years to come. Most drivers can do so after only driving for a few seasons and Grosjean has an entire decade behind the wheel.
According to estimations made by the Racing Elite, Grosjean is likely to earn at least €1.5 million, or $1.68 million this year alone. Not to mention that this appears to be the year when his performance is dropping.
Of course, the lifestyle that many of the drivers tend to get accustomed to is not exactly cheap.
However, investing in a rapidly growing asset like Bitcoin could have him covered for an even longer period, especially now when the prices are on a sharp rise once more.
Future Speculations
Meanwhile, many are also intrigued by the twins' sudden interest in F1 and its contenders. It might be possible that the billionaires are planning to buy a team and add 'Bitcoin' to its name in the near future.
It would hardly be the first time that professional sports and cryptocurrency meet. Only last week, Miami Dolphins accepted Litecoin as their official coin, which generated a lot of buzz and excitement around both the team and the coin.
Since this is one of the most popular teams in the NFL, which is arguably the most popular sport in the US, Charlie Lee's move towards establishing a partnership is quite genius. Litecoin itself has been performing excellently in 2019 and it entered among the handful of coins that managed to outperform Bitcoin… especially in recent months.
Even so, F1 has a much wider audience — one that spans around the world and has the TV viewership of 1.76 billion people. This provides a unique opportunity for the twins to expose people to cryptocurrency and raising awareness is one of the best ways of bringing new investors and interest to the sector.
None of this is confirmed as of yet of course… as we mentioned earlier, it all revolves around rumors and speculation. But, the Winklevoss twins are ardent crypto supporters and they are ready to take any opportunity to promote and improve the sector.
With that in mind, the plan to expose 1.7 billion people to cryptocurrency by purchasing an F1 team is hardly out of the question for bullish billionaires.
Disclaimer
The information provided here is for INFORMATIONAL & EDUCATIONAL PURPOSES ONLY!
View our complete disclaimer on our Disclaimer Page