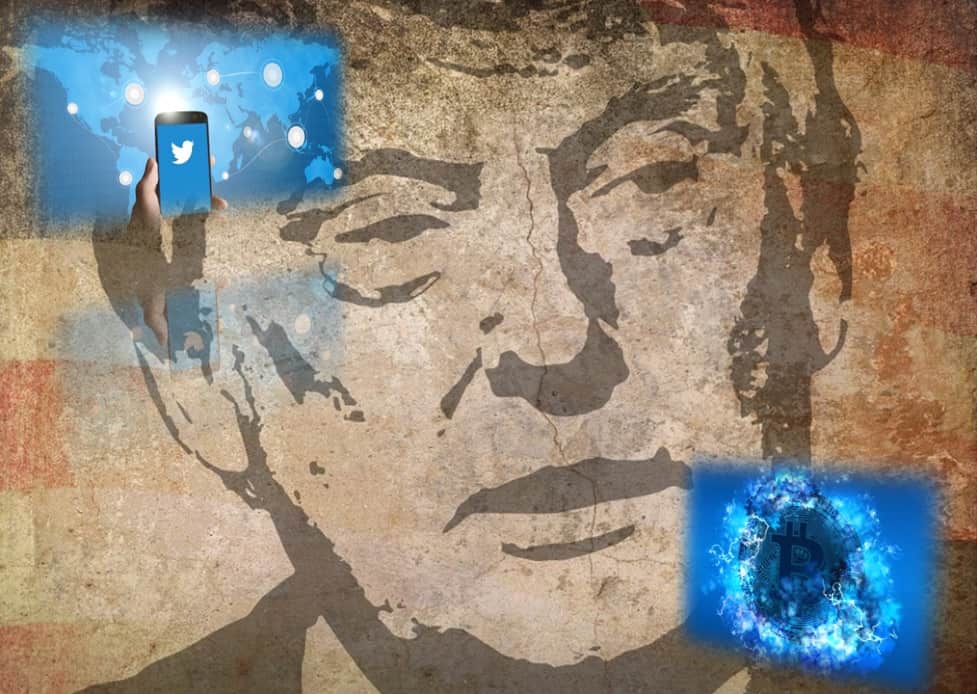 Trump Tweet Great For Crypto
Last updated on September 9th, 2022 at 08:38 am
[vc_row row_background_lines="no"][vc_column][vc_column_text]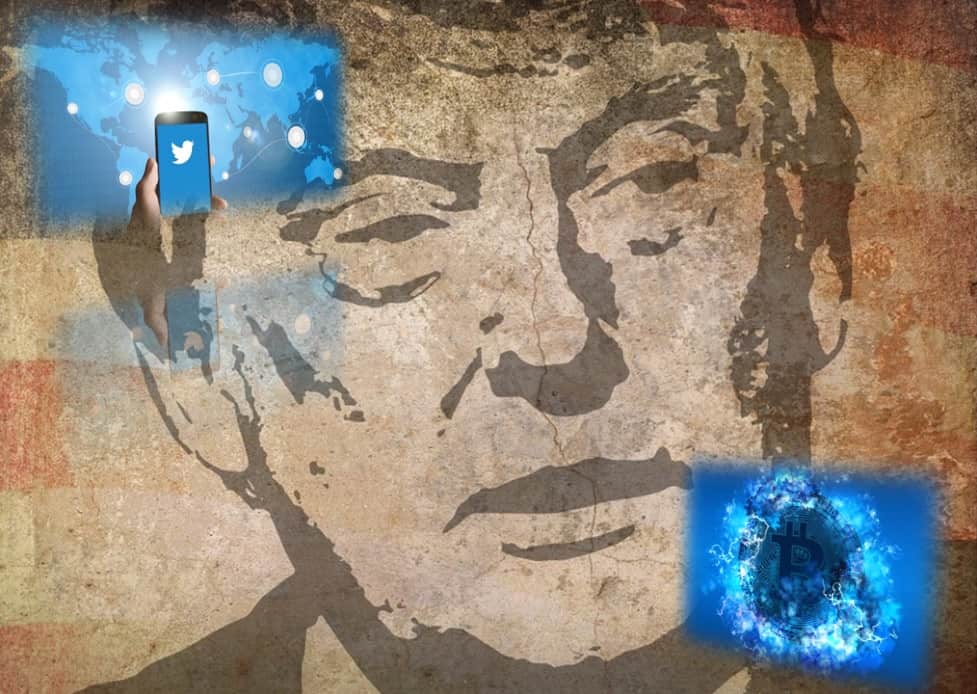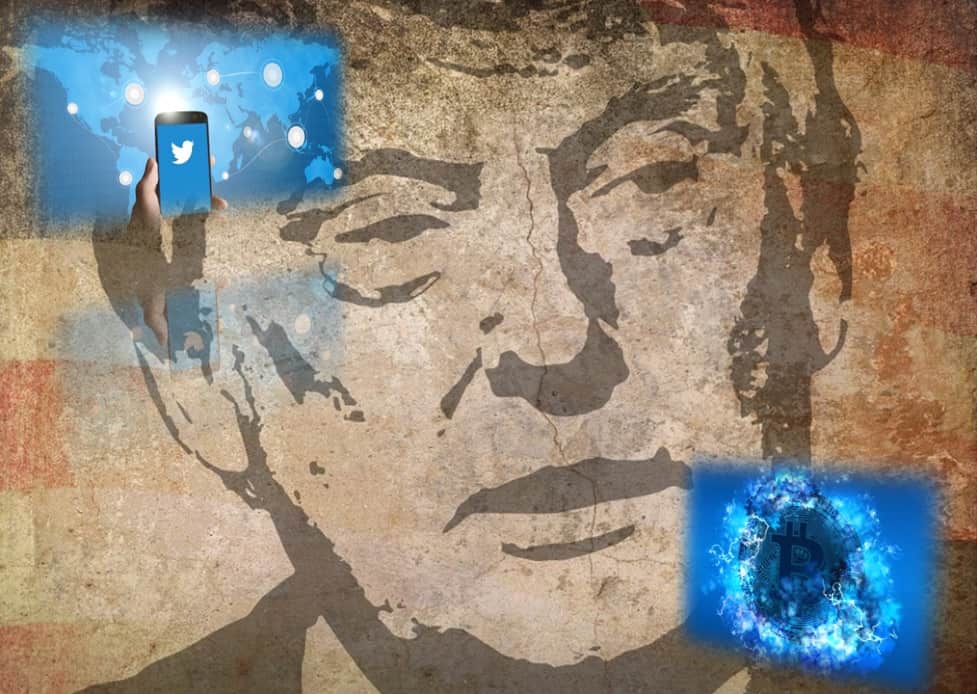 It was the tweet 'heard around the world'… ok… maybe only within the crypto community…
Just channeling Ralph Waldo Emerson's Concord Hymn…
Back to the news…
President Donald Trump's use of Twitter is certainly something new to politics,however, it has also become something that it pretty much common place these days.
The cryptocurrency space and Bitcoin in particular have now entered the tweeting repertoire of the President.
During his recent Twitter session, President Trump briefly touched upon the topic of Bitcoin, mostly bashing the world's largest cryptocurrency and saying that it is 'not money.'  He also pointed out that its value is highly volatile and 'based on thin air.'
https://twitter.com/realDonaldTrump/status/1149472282584072192
Binance CEO Sees a Great Victory
While there is little doubt that President Trump's intention with this tweet was meant to discourage people from buying Bitcoin or working with it in any way, it would appear that the move had a completely opposite effect.
In a recent CNBC interview, Binance CEO, Changpeng Zhao (CZ) himself commented on the US President's recent move, observing that it is a great thing for the industry.
It's CZ's contention that President Trump's critical attitude towards cryptocurrency does not matter and that it won't damage the industry in the slightest.  In fact, he believes it is far more likely to strengthen it in the long term.
President Trump's tweet gave Bitcoin and the entire cryptocurrency space one thing that it desperately needed — publicity.
https://twitter.com/nebraskangooner/status/1149486984928231424
The crypto market is gaining more and more attention by the day, however, being directly talked about by the highest-ranking individual of the Western political world is a victory in itself.
While claiming that President Trump has not done anything positive or negative for the space, CZ sees it this way… the very fact that he, the President of the United States of America, has tweeted about Bitcoin — might be a game-changer for the industry
CZ also allowed for some speculation, stating that even if President Trump bans cryptocurrency in the US, he would not be able to prevent it from growing rapidly.
The very nature of cryptocurrency means it does not depend on any one country; it's not controlled by any government or any bank… banning it can only cause investors to want it more.
Some would argue that it's President Trump's job to 'protect the US dollar.'
That is true… however, the erosion of the value of USD goes well beyond crypto.
---
If you're interested in learning a bit more about this and the how USD is slowly loosing it's place as the world reserve currency, we will link to videos by Mark Moss from Market Distruptors below.
They are very informative… be sure to give each video a like and subscribe to his channel… it is a great source of information.
The End of The Global Dollar Standard – Part 1
The End of The Global Dollar Standard – Part 2
---
Zhao is not the only one who shares this view of President Trump's Bitcoin tweets.  In fact, Brian Armstrong, the CEO of the largest US cryptocurrency exchange Coinbase, sees the development as 'Achievement unlocked!' for the crypto sector.
Controversy Remains
It should be mentioned that Trump also pointed out that his negative view of digital currencies includes Facebook's upcoming Libra.
https://twitter.com/realDonaldTrump/status/1149472284702208000
Capitol Hill has been grilling the social media giant for its future coin, mostly due to privacy, trust and regulatory compliance concerns.  A concern shared by G7 finance ministers.
Facebook's 'world-uniting' coin continues it's fight with global regulators way before its own launch.[/vc_column_text][/vc_column][/vc_row]
Disclaimer
The information provided here is for INFORMATIONAL & EDUCATIONAL PURPOSES ONLY!
View our complete disclaimer on our Disclaimer Page